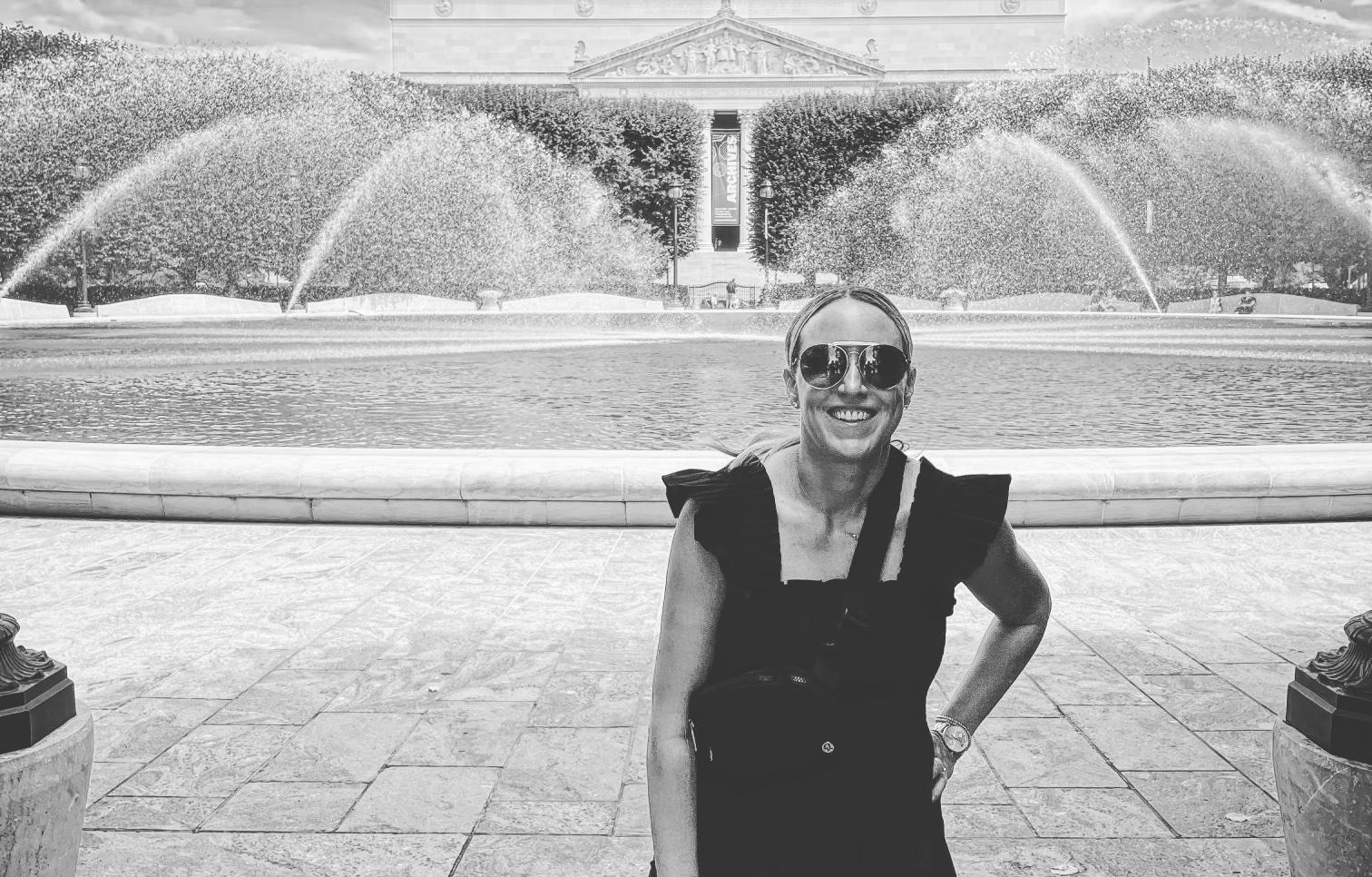 I have just about 40 days left 'til I turn 40. Who's really counting? Me. I am. I have been for a while now. Did you roll your eyes just then? I felt an eye roll or 23. When I was 15 and everyone in high school was turning 16, I always held on to this moment. The moment they all turned 40, and I wasn't yet! Here we are though, so damn close to the end of that joke. Those people are the same that want you to believe them on how "good" 40 is.
"Forty is the new 20!" No, it isn't. I was a shit show at 20, I hope to God it's better.
"Age is what you make of it!" Yes, and it's exactly what is bothering me.
"You are as young as you feel." In the words of the great Fleetwood Mac, "Tell me lies, tell me sweet little lies…" I have two kids and a very needy Goldendoodle. I am tired. Tired equals feeling old and run down.
And the one that hurts the most… " Look at all you've accomplished!"
Accomplished. This is feeling overwhelming. I look around whether in person or on social media, and I wonder what have I accomplished as I turn 40?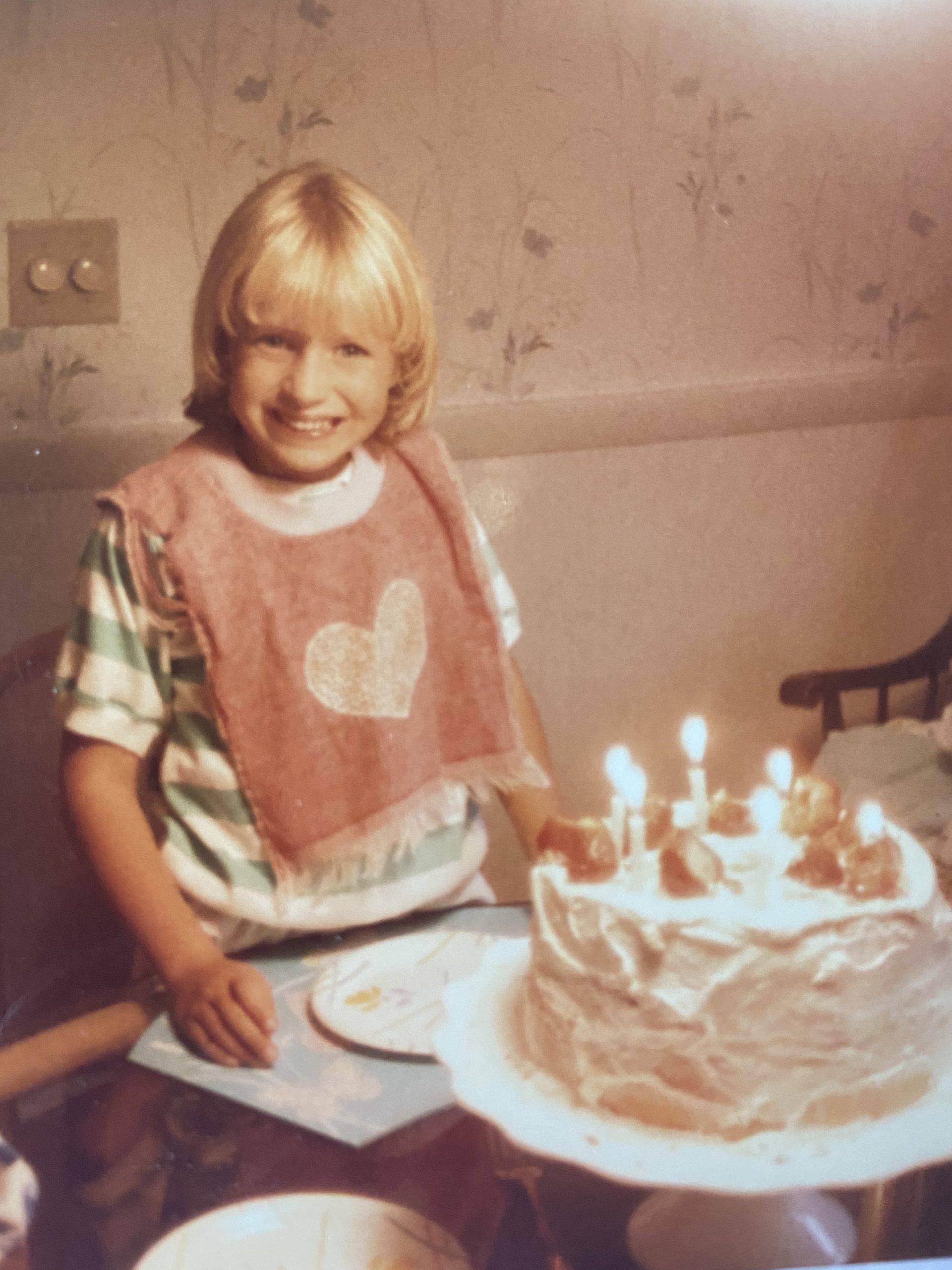 It doesn't feel as if I've done as much as others. Actually, lackluster is a word that comes to mind. Thinking back to what I dreamed I'd have done by this point… it's so vastly different from the life I currently have. With that said, I am happy in my life. I have a great husband, amazing kids, that needy goldendoodle, a core group of friendships. Hell, I even wrote and published a book (available here on Amazon). I just have a hard time FEELING that I've done a solid amount of accomplishing in four decades. To be fair to myself, one of those decades was learning how to be a human so that felt BIG. I am always reminding myself to let go of the expectations and be a part of the reality. Reality is, I've got 40 days. What does that actually mean though? What will happen on the exact day? Nothing. Absolutely, nothing. Yet, I panic.
It's not for lack of trying to be all sorts of ready to accept my fate. I'm trying to put myself in a "F*CK YEAH 40" mindset, and here's how I'm questionably doing it.
I LOVE putting toxins in my face. Not enough that you wonder if I have any emotion at all, but enough that my forehead stays shiny and my RBF is *chef's kiss*. Judge your mother, she's probably jealous we have this opportunity. I know for certain my grandmother would have done it.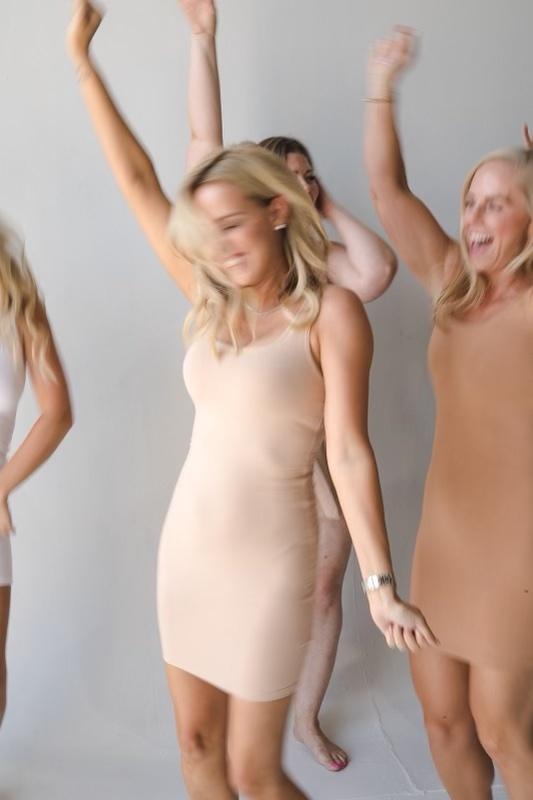 Body confidence. Not putting any pressure on myself to have a certain body. This means I rarely work out or feel bad about that. I am not going to pretend that I don't have a good body either. You all can Google my name and see what I look like, and I'd rather skip that part and say, good genetics and intermittent fasting help, and I prefer healthy eating overall. But still, I love pasta and abs have never come easy for me. Pasta will comfort me on my birthday the way a set of abs can't. I am walking around more confident in the vainest of ways than I ever have. Suck that, 20-something-year-old Allie.
Boundaries entered my life. I say no and rarely apologize. Sometimes I just need to say, no. I need to stay in, be with my family, be alone, or just honor my need to not want to go. I've also learned what boundaries and toward whom/what those need to be placed. That has been hard, yet it's been so worth it.
Sex. Trying to have more of it, to be honest. Trying to mix it up where I want to. I will agree with the confidence that has become my late 30s 'til NOT 40 YET. That has led to healthier relationships in general, as well as my bedroom. Feeling more secure in what I want, how I want, and when I want. I hope my mother-in-law is skipping this post…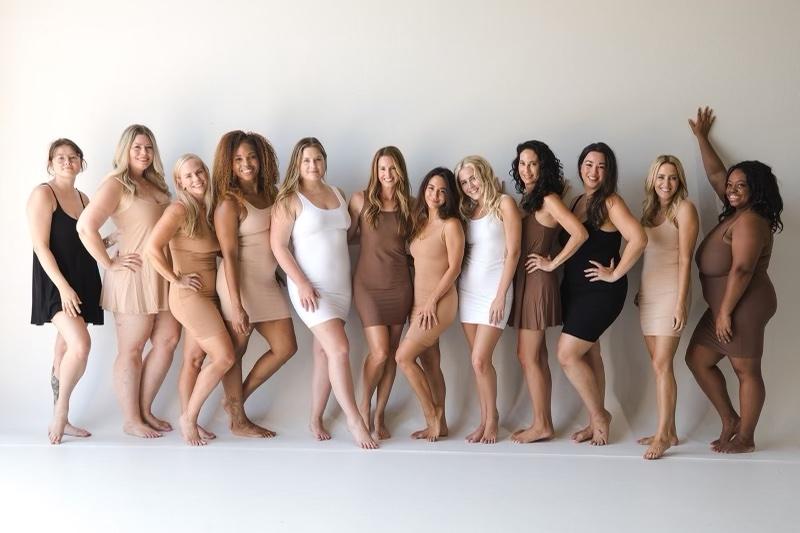 My small friend group. I'd rather have three great friends than 24 crappy ones. The people I call friends are truly that. Ride or die loyalty, they are there when I need them, we are our authentic selves, we lift each other up, and I feel better when I am with them. Female friendships are a key to life. If you are lucky to have a few, cultivate and nurture them. Let go of the ones that make you feel any less than great.
Therapy with consistency. I finally found consistency in my mental health professional and with what I am doing to care for my mental health. I have been through some major health obstacles, and without regular therapy, I don't think I'd be able to push through most days. Everyone needs therapy. I have yet to meet anyone who doesn't. If you aren't going, let me have 15 minutes with you to point out the reasons you probably need it. Paying someone to listen to me and not be anything but encouraging is a gift to myself.
I really have loved my 30s. There's been a lot that has happened for me — good, bad, and indifferent. The decade I welcomed my second child, lost love, found a new one in my second husband (did you catch that one), moved thousands of miles away, lost close people around me, had new jobs, and the list goes on. I am not who I was at 30, so unsure of who I am now going into 40. What are considered accomplishments? Maybe life doesn't begin until 40, and I need to Google those memes that tell you who made a billion dollars at 48 and that I still have so much time to REALLY make it count.
Can we also make room at the table for those of us who aren't that excited about 40? Will there be a free trial to see if we like it, and IF for some reason my 30s felt better, I can go back? Not everyone feels great about a birthday, and I haven't even touched on that trauma, but I have paid my therapist a considerable amount to run that down. I want to be assured that in less than 40 days, life will be good — if not better. Remind me that age is just a number, and I'm a total MILF.
Leave your wisdom below because GUESS WHO'S NOT 40 YET?! Me.