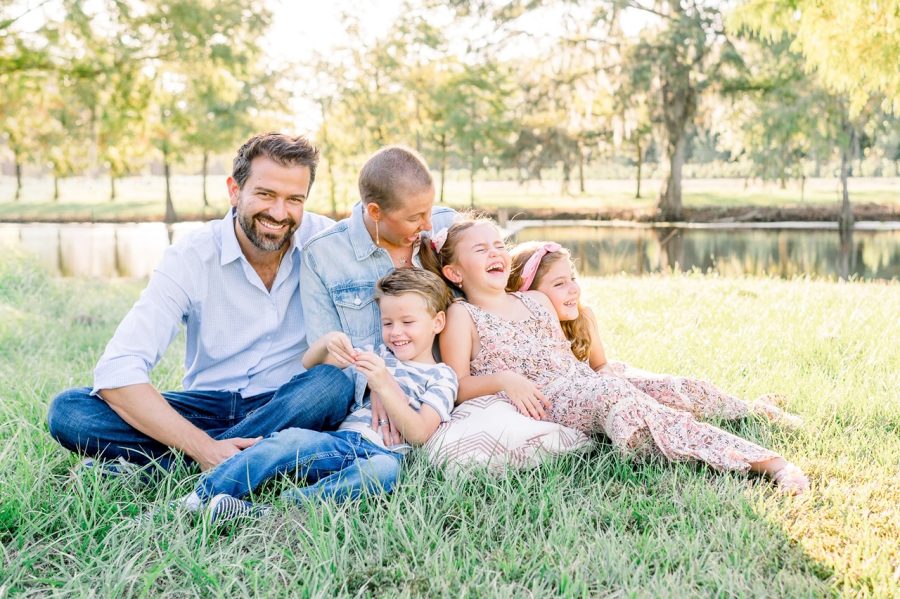 It's been a roller coaster of a ride, to say the least. I was diagnosed with breast cancer at 35. Healthy and active lifestyle, wife and mom of three, but cancer does not discriminate.
I recall being in the shower and feeling one or two lumps in my left breast and thought, "That's odd, I've never felt those before." I had just had a miscarriage as my husband and I were hoping for a family of six. I called my doctor, and he brushed it off as "hormonal changes." I got my first ultrasound in November 2018 and was told I had "dense breast tissue."
God and my inner gut kept telling me to pay attention to those lumps, so I kept on insisting they weren't normal to me and finally got diagnosed with invasive ductal carcinoma/breast cancer on April 3, 2019.
After that misdiagnosis, I no longer felt comfortable getting treated in my hometown, and along with my husband, we searched for the best care possible to help us come through the other side of this enormous challenge that had just been thrown our way. God put us here, in Jacksonville, Florida, at the Mayo Clinic. It has been an honor to get treated by such caring and professional doctors, nurses, and staff.
The moment I saw this challenge as an opportunity for growth, I immediately thought I wanted to document the journey of healing and was referred to local photographer, Rya Duncklee, by my cousin who lives in Gainesville. She immediately made room in her agenda to make our family session happen.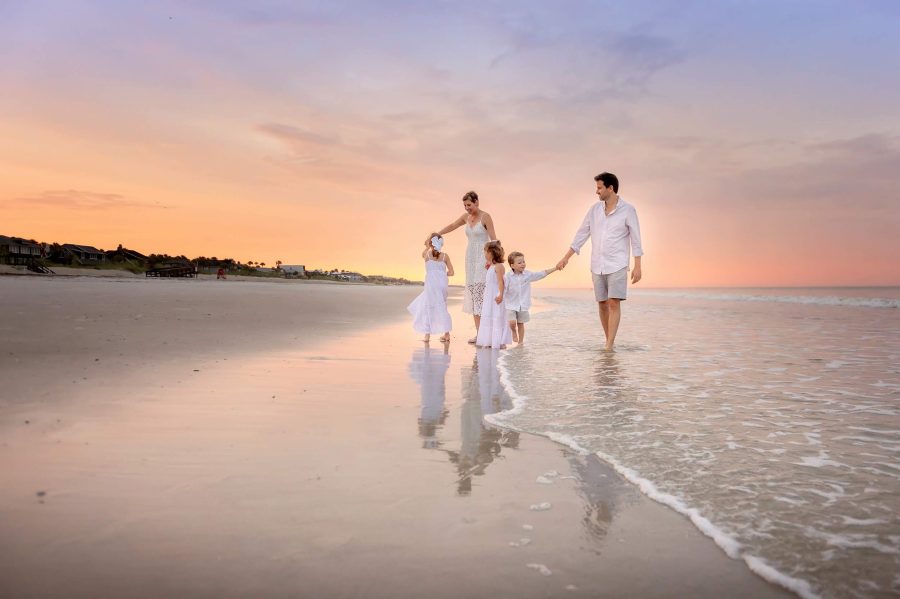 The kids had just arrived in Jacksonville, and I had already gone through three of the hardest chemo treatments of my life. I had already cut my hair short and was holding on to as much hair as I could so that we could shave it off as a family.
From day one, my husband and I decided we were going to go through this challenge as a team, facing the uncertainty and uncomfortable moments together with love and compassion, always speaking the truth and reality of our situation.
We have lived up to it until this day.
As Rya passed along the photos of our first summer session at the beach, it was clear to me that I wanted her to capture us as we seasoned through breast cancer.
It happened to be coincidental that last fall I barely had any hair and went through one of the most grueling surgeries any woman can face — a radical double mastectomy with "immediate" reconstruction. I can tell you, it is the most painful thing I have endured in my life. It took me two full months to feel somewhat human again.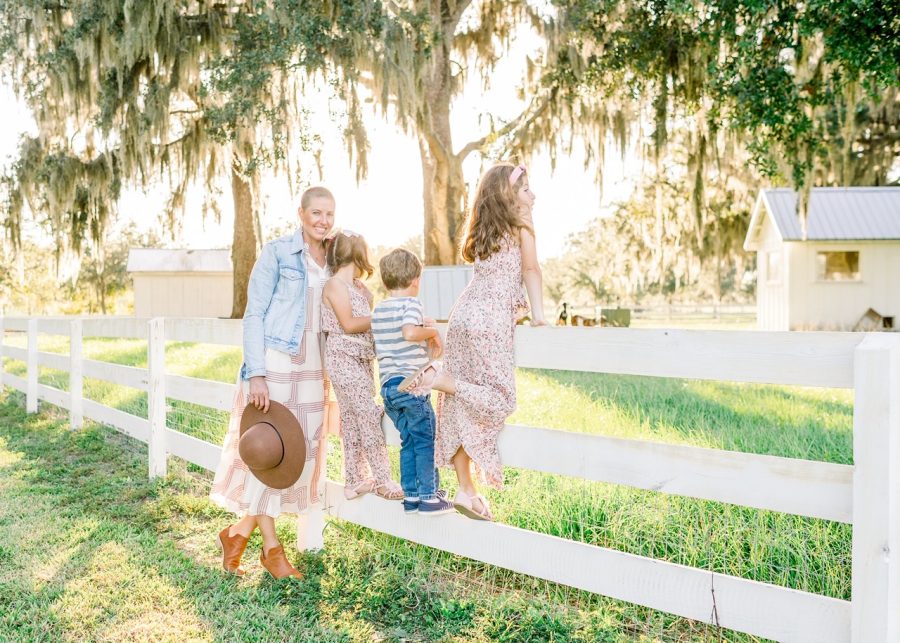 Rya was there to document us as a family going through the weathering of this painful road to recovery.
As time went by, my hair started to grow out more. With the help of exercise, physical therapy, and acupuncture, my body didn't ache as much. I felt as this new flower was getting ready to bloom and once again, the moment was captured in the most beautiful sunflower fields in the spring.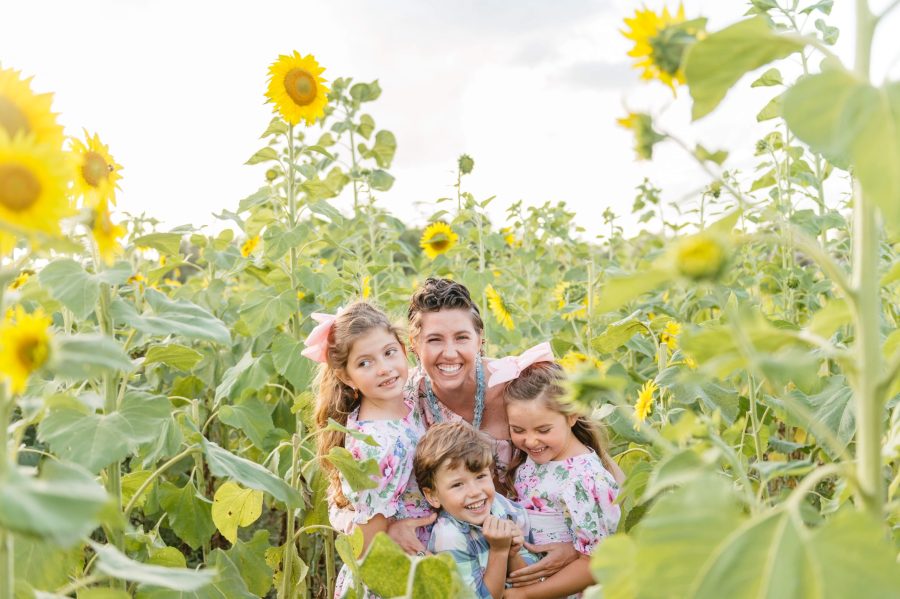 Summer came, and I wanted to translate to all who have followed me along this journey, that there is light after the darkness and sunshine after the rain.
That if you stay open to love, kindness, and happiness, you can even see a rainbow. Rainbows occur under specific circumstances and a lot of times they vanish very quickly, so it's important to stay open-hearted and look for them. Rainbows are God's promise that life will continue, and that is how I saw this challenge as a storm that will only make us better equipped for sailing through the sea of life.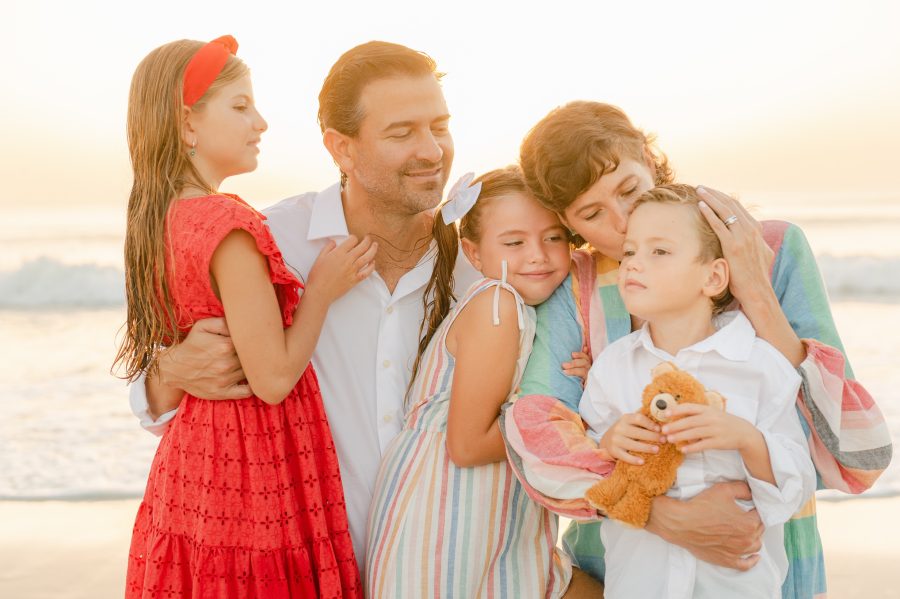 Due to COVID, we found ourselves overextending our stay throughout the fall, and it was a great way to end this journey. Finding ourselves in the same beautiful farm as the previous year just to realize how far we've come along. We are overjoyed to be done with the challenge that has left us with unmeasurable life lessons. We have grown closer together and more appreciative of the things that matter the most to us: Love, faith, hope, family, and friends.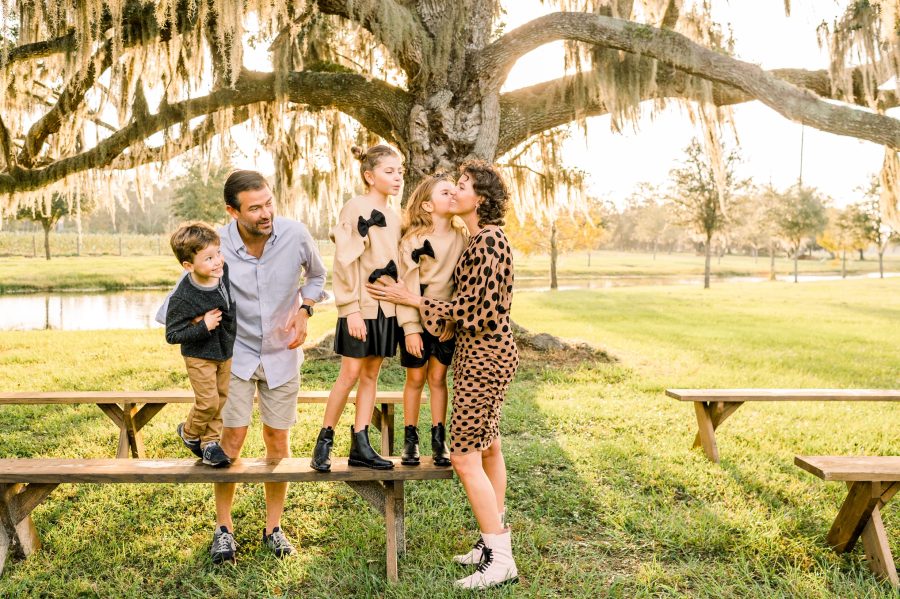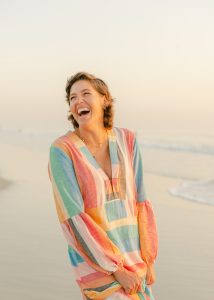 About the Author
Cristina Santos is born American, half Nicaraguan/half Guatemalan, raised in Guatemala, married to the most amazing Guatemalan and proud mom of three kids, Chantal, Nadine, and Jacob. Cristina is a jewelry designer and co-founder of C'Santos Joyeria. Photos by Rya Duncklee of Ryaphotos, Jacksonville-based photographer and filmaker.