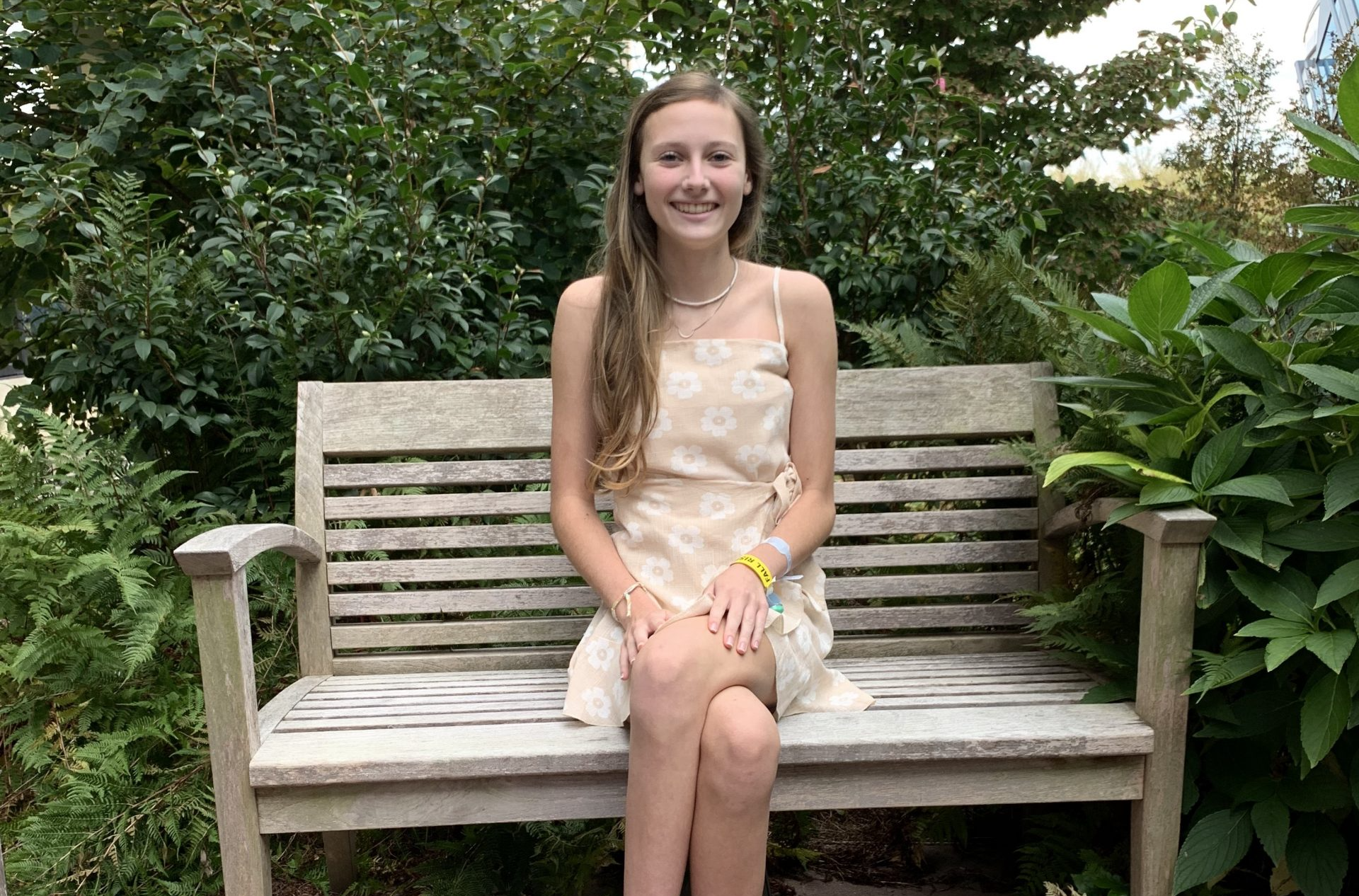 They call them "flyers." The athletes you see during cheer routines doing high-flying twists and flips. Lauren Garrett, a sophomore at her high school, is a flyer. In September 2019, during a stunt she's done many times before, something went wrong. Terribly wrong. "The stunt didn't hit, and I ended up falling and landing on my neck," remembers the now 16-year-old. "It was like a switch that just went off, I instantly couldn't feel my legs. I knew right away it was bad, and that my life might never be the same."
Lauren was taken by ambulance to her local hospital where she was stabilized. Her parents were then given choices about where to transfer Lauren for her surgery and recovery. Despite it being a bit further away, they chose Nemours Children's Health System. "I just knew Lauren would be well taken care of at Nemours," says her dad, Tim. "My wife and I talked it over. We wanted the best orthopedic surgeons but also the best in pediatric patient care. We knew we'd get both at Nemours."
Lauren was transferred to Nemours by helicopter. From the moment they arrived in the Emergency Department, Tim knew things were serious. "The sheer number of people working on Lauren, it took my breath away. We knew it was serious, we knew this could be life-changing for all of us." The diagnosis was a burst fracture, defined as an injury in which the vertebra, the primary bone of the spine, breaks in multiple directions. Just how badly Lauren's injury was wouldn't be known until surgery the next day.
Lauren arrived at Nemours with no sensation in her lower body — no feeling, no strength. Just how far she could come back remained to be seen. But Lauren was stubborn and determined — and very impatient! She was committed to the physical and occupational therapy treatment, and just three months later, with assistance, Lauren was walking again.
"They told me I jumped three weeks in recovery in just one week," says Lauren. And she kept going. "Everything we asked her to do, she just did," explains her physical therapist. "Even when it was hard, Lauren got it done."
"Every milestone Lauren hit, we wondered, 'Is this it? Is this as far as she goes?'" says her father. "But then she'd show off something new and would amaze us all over again."
Nearly a year into her recovery Lauren is still making strides. "She's 90% recovered and she made it look easy," he continues. "This last 10% is the hardest part according to her rehab doctor. Lauren needs to build back the strength in her legs. But we know she can do it. Her surgeon calls her his Miracle Baby for a good reason!"
"I want people to see my story and know that there is always hope," says Lauren. "Don't give up. There are lots of really hard days, but in the end, the work you put in is so worth it."
About Nemours Children's Health System
At Nemours Children's Health, a contagious spirit of courage, compassion, and never giving up has been spreading unchecked since the day we opened our doors. That's why we continue to create more options for your child's care, whether virtually or in person. It's why we've created KidsHealth, your single stop for health resources to help you with all your parenting questions. As our patients can attest, what's going around at Nemours is definitely worth catching. Learn more about Nemours.