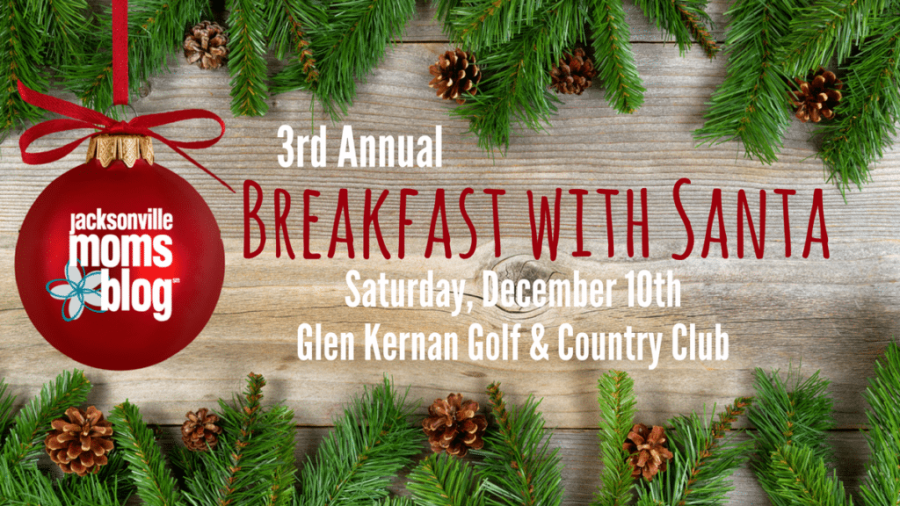 'twas the 10th of December, and who did appear?
Why it was Santa Claus himself, spreading Christmas cheer!
In the Glen Kernan Dining room guests will be seated,
and by Santa's elves you will be greeted.
We will dine on eggs, bacon and hash browns, too —
a buffet of breakfast delights, we will have for you!
Bring Mom & Dad to take your picture on his knee,
a fun time for everyone this promises to be!
Buy your ticket soon, and you will not need to fret,
no mall lines or long waits — you are all set!
Details:
When: Saturday, December 10, 2016
Time: 8:30 a.m., 9 a.m., 10 a.m., 10:30 a.m. 0r 11:30 a.m. (select your time when purchasing tickets)
What: Buffet-style breakfast at the exclusive Glen Kernan Golf & Country Club. Enjoy an amazing meal with your family, and then get ready to spend some individual time with Santa right before the holidays! All of our families last year really enjoyed spending this special morning as a family and the opportunity to have some one-on-one time with Santa without feeling rushed.
Special Guests!
April Peebles Photography is an experienced boutique portrait studio in the greater Jacksonville area which utilizes both natural and studio light. While April has special training with newborns and loves photographing them, she is also known for her maternity, family, and baby's first-year images. Whether you want a lifestyle session or something more stylized, the studio offers a custom experience complete with a design consultation and in-person ordering appointment to ensure you're getting just what you envision and any questions are answered. April also makes it a priority to aid clients in displaying their beautiful images around their home or office. She is a member of the PPA and available for commissions worldwide.
Sip & Scrap :: Sip & Scrap will be getting crafty with a special holiday-themed DIY craft just for kids! Sip & Scrap was born from founder Justine Piehowski's three favorite things – crafting, time with friends, and champagne, of course! She offers Sip & Scrap events each month that feature a local artist as the instructor, food and beverage from a local restaurant, and a great time with friends. Sip & Scrap private parties are also available, with options for mom's night in, bachelorettes, bridal showers, kids' birthdays and more! Dig up your "Things to DIY" Pinterest board and let's do one! She brings the crafts and cleans everything up after – what more could you want? Learn more at SipandScrap.com
Alleycakes :: The business started in 2011 out of Alison's small kitchen in her 1st apartment. Her love for baking came from her Grandmother, who was a wonderful "from scratch" baker and hostess. At first, Ali just baked for fun and brought her goodies to friends, family, and co-workers. Turns out her goodies were too good to keep a secret and before long she was getting requests to bake for weddings, birthdays and events. In 2012, Ali met fellow business owner Rachel Deremer while catering a wedding and the two became friends. Shortly after selling her business in 2013, Rachel partnered with Ali to open a brick and mortar store in Neptune Beach. She also introduced Ali to her sister and fellow baker and cake artist Hannah Halladay. The three have been partners in the bakery for 2 1/2 years and are enjoying watching the business grow in leaps and bounds! Most recently the Alleycakes girls opened a small event space two doors down called Meet, Make & Celebrate. It is here that they host "how to" classes, parties, and events. Alleycakes attributes much of its success to fresh ingredients & the "made with love" approach to everything!
---
Menu: Seasonal fruit, scrambled eggs, applewood-smoked bacon, pork sausage, southern-style cheese grits, crispy home fries, warm seasonal Danish and cinnamon rolls. Gourmet coffee station featuring coffee and hot chocolate, candy canes, chocolate shavings, whipped cream and marshmallows. Iced tea, lemonade, and water included. (Bloody Marys and Mimosas will be available for purchase at a discounted price of $3 each!)
Price: Tickets include breakfast, time with Santa, a digital image from April Peebles Photography, a visit with Sip & Scrap to make a holiday-themed craft to take home, and a special treat from Alleycakes! Adults: $30 each; Children: $18 each; Infants under 1 year: Free
DO NOT TRY TO PURCHASE TICKETS UNTIL YOU READ INSTRUCTIONS!
1. Select your seating time.
2. On the Eventbrite page, FIRST you will select your table (choose one that will accommodate your party. If you have more than 6 people, you will need to select two tables of 4) and then purchase the number of adult and child tickets you will need to complete your order. Scroll down past the table options to select the number of adult and child tickets you need.
Please make sure you have chosen a table and the appropriate amount of adult and child tickets before completing your purchase. Once all the tables are reserved, that time slot is full so do not purchase adult/child tickets if all the tables are taken. If you have any questions please email [email protected].