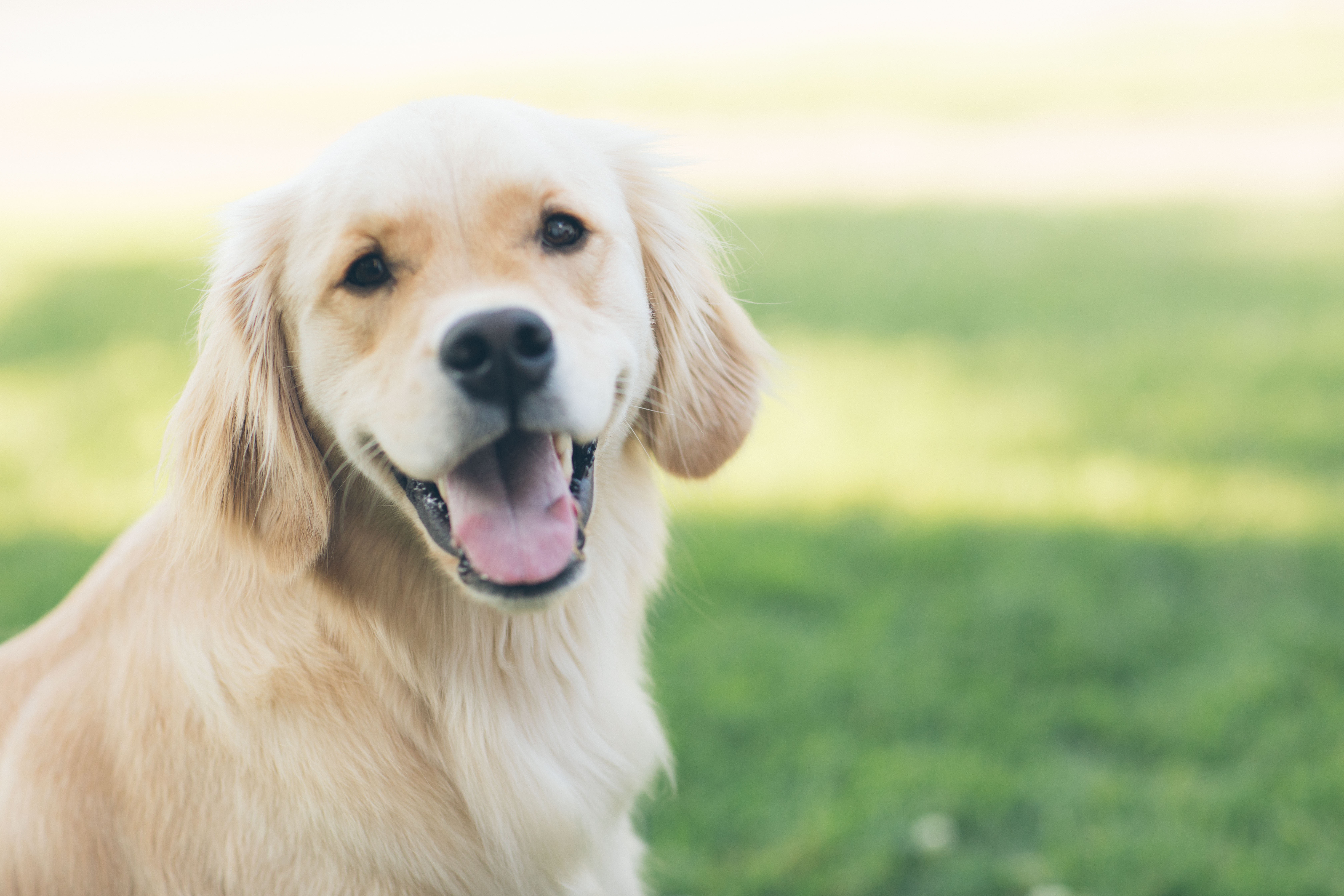 Originally, when I first thought of an animal shelter, I pictured a place full of sadness and last chances — the proverbial end of the road for many animals and once-loved pets. But the Jacksonville Humane Society is the exact opposite! Did you know that Duval County is a no-kill county, making the JHS a no-kill shelter? As a lifelong animal lover, this gave me so much joy, especially as I learned the Jacksonville Humane Society is so much more than just a shelter. They offer pet help resources, emergency boarding and disaster prep, summer camps for children, business partner programs, a youth volunteer program, an adult volunteer program, as well as the opportunity to foster and adopt dogs and cats.
Pet Help Resources
The JHS Pet Help Center is there to help to provide a wide range of free and low-cost services to pet owners. They want you to be able to keep your pet in your loving home. By showing proof that your pet is spayed or neutered, you can drop by the facilities food pantry on Saturdays from 10 a.m. to noon for pet food assistance. You can contact the Pet Help Center team or go by on a Saturday for more information.
Pet Behavior Help
Anyone have a pet needing a little behavior help? JHS has a trained staff that can assist with correcting many types of behavior problems for both dogs and cats. Keeping your pet in YOUR home is a top priority. JHS also offers training classes, mostly for dogs, and will offer a discount if your pet has been adopted from JHS. To utilize this service, you can call (904) 493-4586 or email [email protected].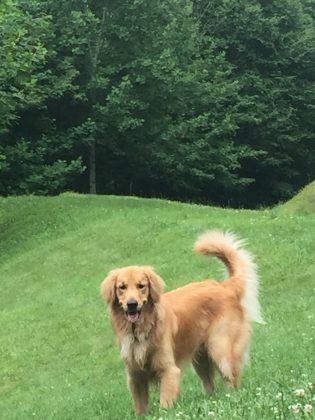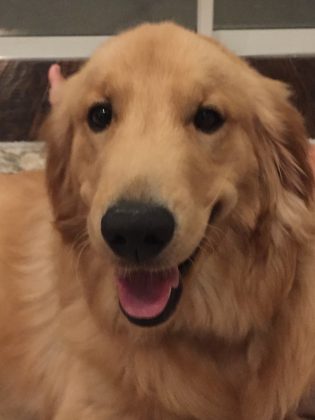 Low-Cost Veterinary Care
JHS provides quality, affordable care for your pets, regardless of income status. If you are unable to afford care, they will provide you with options. They offer spay and neuter assistance, as well. They are even able to provide free spay and neuter services if funds are available!
Rehoming Assistance
If you feel as if you are out of options and can not keep your pet, JHS suggests trying to rehome your pet vs. surrendering to the shelter. You can list your pet at no cost on the Community Pet Page on their website. This particular page is viewed by 30,000 unique visitors each month. The rehoming website can help you handle the adoption process, provide access to a safe meeting place, and gives you the availability to donate your adoption fee back to the JHS so they can continue to provide services to others. If you feel that surrender is the only option, you will need to contact the Admissions Department to discuss your options. Pets are taken by appointment only.
While we are on the subject of surrendered pets and strays, do you know what the average cost is per animal? It may surprise you, but the average yearly cost for a dog is $1,580 and for a cat, $715. This is made possible from amazing volunteers and community donations.
Cats
The JHS homes MANY cats. A cat's best chance of survival is with its mother. If you see a stray cat, leave it! Do not kit-nap kittens!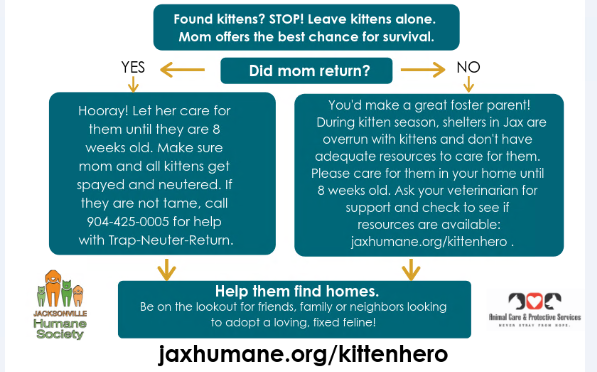 Community cats, called free-roaming or feral cats, are very common in Jacksonville. In order to keep our city no-kill, community cats in Jacksonville are spayed or neutered and returned to their location. This program is called Trap Neuter Return. You can tell if a cat has been trapped and returned by looking at the ears. The ear tip is the universal sign and is the humane removal of one ear tip, so the cat isn't trapped over and over.
How You Can Help
Volunteer: If you're over the age of 18, you can attend a Volunteer Information Session which includes an overview of JHS history and programs, the various volunteer roles, volunteer training requirements, and the next steps to becoming a volunteer.
Youth Volunteer Program: This program is for youth between the ages of 16 and 18 and still enrolled in a high school program, looking to complete community service hours for school or scholarship requirements. This is only offered in the summer and fall and has limited spots.
Pawsitive reading: This is a program where children visit the shelter to read to the animals. This is designed to provide enrichment for the kids, dogs, and cats! You must attend a one-time information session. Several information sessions are held each month. Children of all ages can participate, but parents/guardians MUST stay with their child the entire reading session.
Foster: Foster families help by giving temporary in-home care to animals to get them ready for their forever homes.
Donate cash or items: Monetary donations help keep JHS running. You can donate here. You can also donate by shipping items straight to the JHS using their Amazon wish list or drop off donations on location! See wishlist items here.
Paw Partners sponsorship: Paw Partners are businesses that sponsor JHS. In return, they receive year-round recognition for their support. A corporate sponsorship with JHS is a good way to promote your brand and associate with a cause that does so much good for animals in Duval County, being one of the largest no-kill cities in the United States and leading the movement in Florida.
Adopt a pet: The JHS has a huge variety of dogs and cats to choose from for adoption. Nothing saves an animal more than being adopted into their forever home!
Jacksonville Humane Society is so much more than an animal shelter. They provide a safe and loving environment for their animals as they await their future. Please consider adoption before "pet shopping." I know our family is so glad we did — our life is forever better because of our Charlie boy!