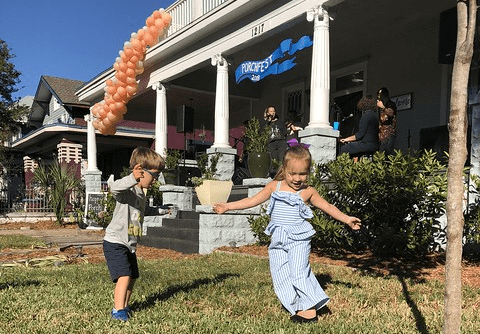 On the first Saturday of November, the tree-lined streets of Historic Springfield are filled with music as artists from all over the city and beyond perform on beautiful front porches throughout the neighborhood. In 2023, Jacksonville PorchFest will take over Historic Springfield for the ninth year, and this free and family-friendly event is a perfect way to spend a Saturday with the kids.
Springfield resident Angela McDermott, mom to four, loves bringing her family out to Jacksonville PorchFest. "PorchFest is THE best," she says. "There is nothing like walking around the historic streets of Springfield and hearing different music around every corner."
That will certainly be the case at this year's festival, which will showcase nearly 30 different musical acts. Ranging from student bands to hip-hop to electronic dance music to mariachi, and everything in between, there is sure to be something for everyone. While the performances are plentiful, the festival footprint is only a few blocks wide and the streets are closed to traffic, making the event especially pedestrian, bicycle, child, and pet-friendly.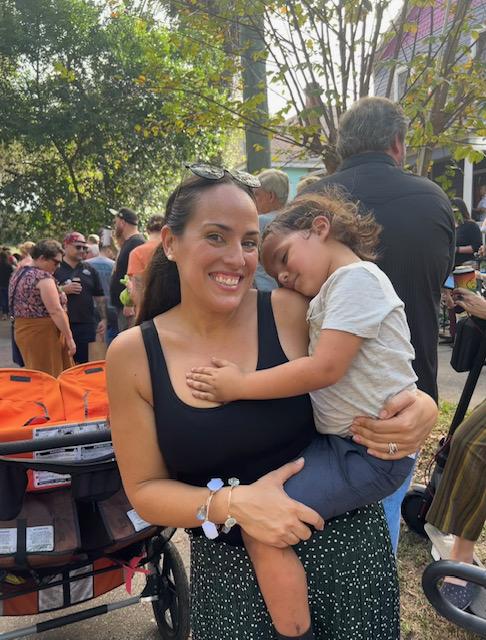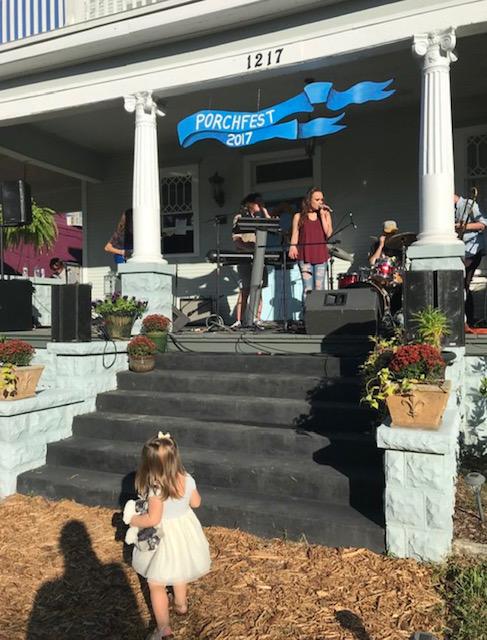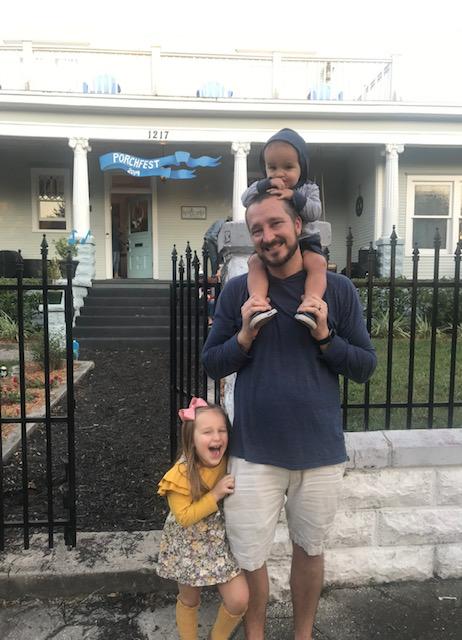 Springfield Preservation and Revitalization, the neighborhood non-profit organization responsible for Jacksonville PorchFest, takes great pride in bringing such a wide range of musical performances to the community for free each year.
Michael Haskins, SPAR's Executive Director, says, "This is the highlight of our annual events calendar. We love welcoming people from all over Jacksonville to experience all that our neighborhood has to offer. It's an honor to showcase this range of local musicians on the front porches of our historical homes." Additionally, partial proceeds of the festival benefit arts programming in Jacksonville's Urban Core.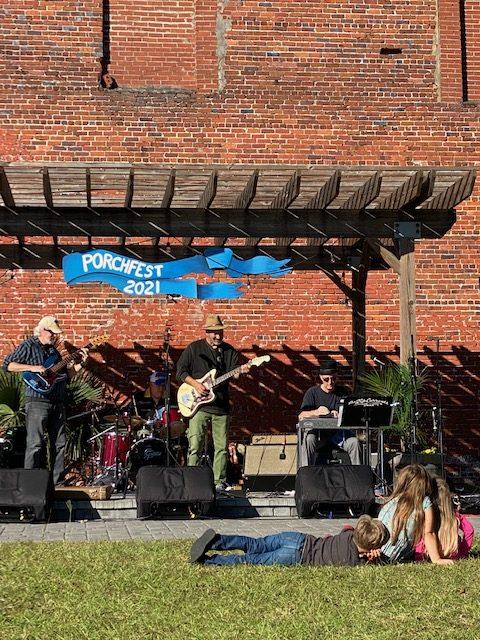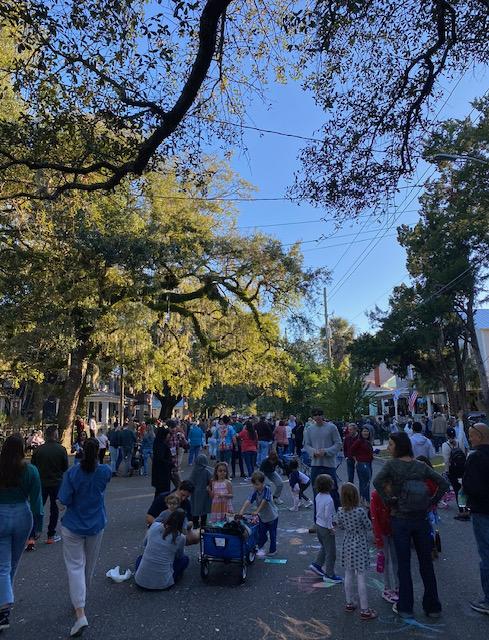 McDermott shares that her children love PorchFest just as much as she does. "They enjoy finding a band and setting up a little area under some shade where we can bust out the snacks and sidewalk chalk. It is an opportunity for them to be surrounded by diversity for all their senses — music, food, smells, and sights. It's such a good time."
More About PorchFest 2023 + Tips for Attending
Performances begin at noon and run continuously into the evening, which McDermott admits can be a long day for the kids. She recommends coming prepared with a wagon, snacks, a small cooler, sidewalk chalk, and chairs. When the kids need a break from dancing in the streets, grab a picnic from one of the 25 local food trucks, visit the vendor market to shop local artisans and get the kids' faces painted, or stop into one of the nearby businesses, including the Shoppes of North Pearl, to cool off. Nursing mothers can also take a break in the Nursing Mothers' Room at St. Mary's Episcopal on Laura Street, right in the heart of the festival.
"I love the relaxed feel of PorchFest," McDermott adds. "There are families and children everywhere. It feels like a slowed-down music festival where you can enjoy the entertainment but also take a break to picnic with friends."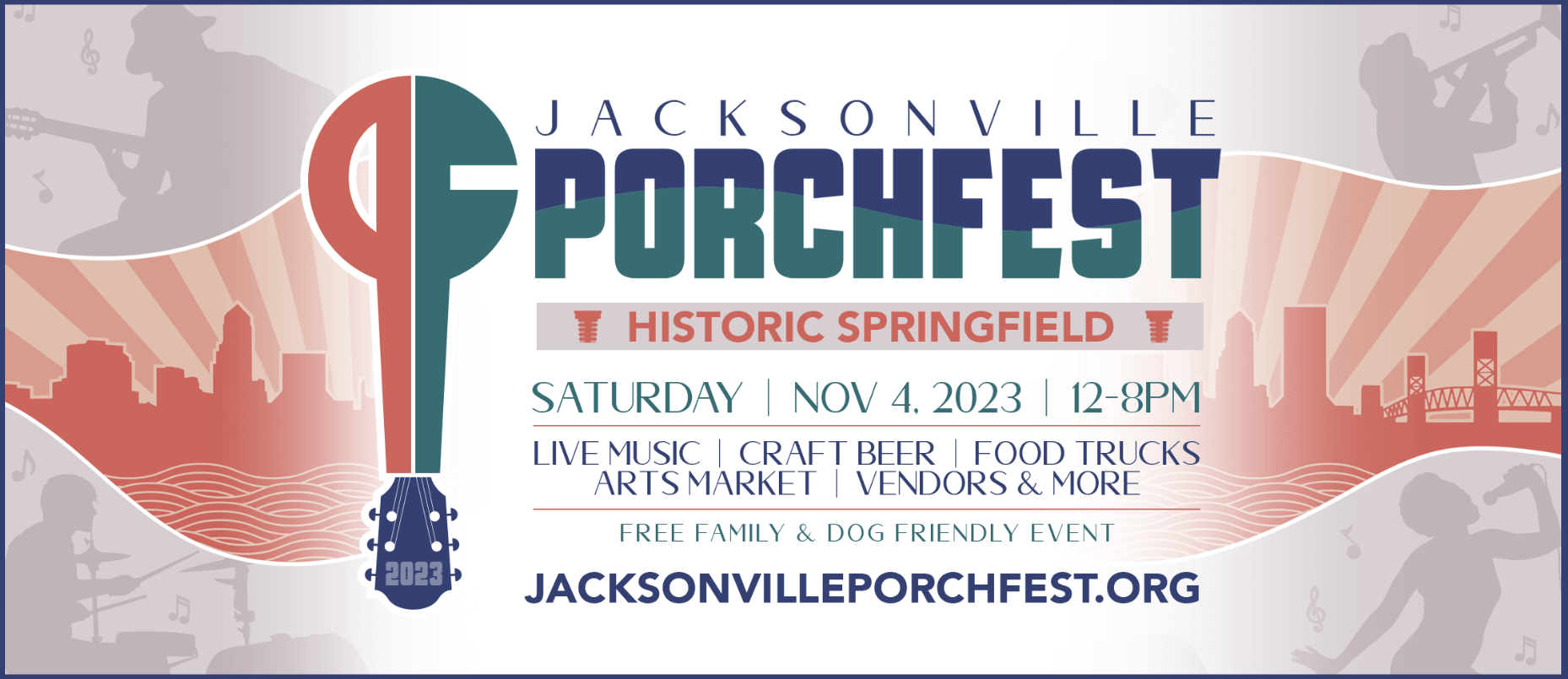 Jacksonville PorchFest 2023 will take place on Saturday, November 4, from 12 p.m. to 8 p.m. in the northwest quadrant of Historic Springfield. Free parking is available at the FSCJ Downtown Campus, with complimentary shuttle service to the festival entrance. Visit jacksonvilleporchfest.org for more information, and be sure to stop by the Welcome Tent at the intersection of 8th Street and Pearl Street upon arrival to pick up your map and plan out your day at the most unique music festival in Jacksonville.
About the Author
Originally from Cleveland, OH, Meghan Waters has lived in Jacksonville for 10 years. She is married to her high school sweetheart, and they have two kids, ages 11 and 9, and one very sweet dog. Meghan and her family reside in Historic Springfield, where she also recently rejoined the workforce after a decade as a stay-at-home mom, to work as the Events Coordinator for the neighborhood non-profit. Meghan spends most of her free time at the Little League field watching her son play, or shuttling her daughter to ballet and math club. She also enjoys crafting, travel, and the beach.