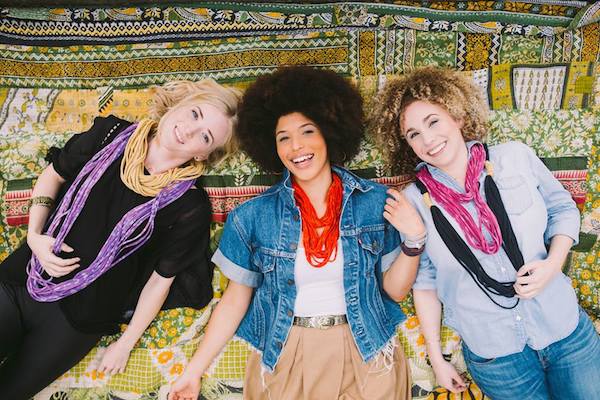 Looking for a way to give back this holiday season and knock out a few gifts while you're at it? We'll take your Random Acts of Kindness efforts, and raise you one more with a truly unique organization that actively fights human trafficking while selling high-quality, "upcycled" gifts and accessories.
Enter Rethreaded, a Jacksonville-based organization whose mission is to unravel the effects of sex trade by battling business with business on a global and local level. By providing a safe, supportive work environment to survivors of human trafficking and sex trade, Rethreaded fights back against the $32 billion-a-year industry that subjects women, children, and men to the harmful effects of sexual exploitation and forced labor.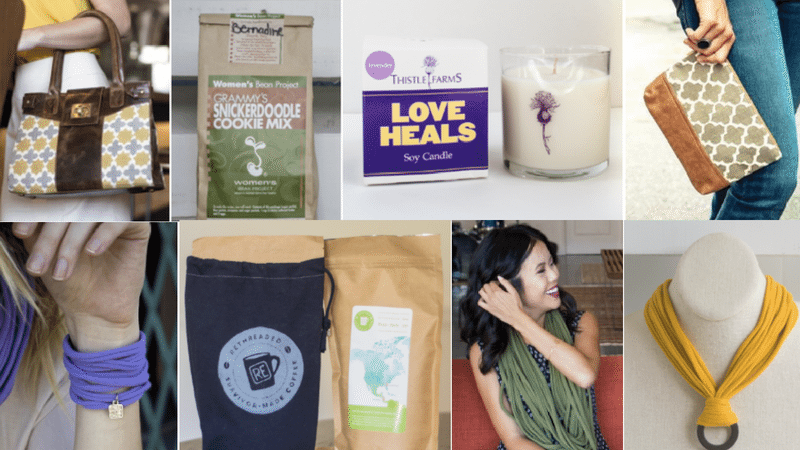 The faith-based organization has directly impacted the lives of 24 women in Jacksonville through employment, helping them earn a living wage through making jewelry and accessories out of upcycled T-shirts, along with pursuing other paths in business through marketing, finance and sales. In addition to manufacturing jewelry, scarves, and other items in-house, Rethreaded also imports from other like-minded businesses that sell products made by sex-trade survivors from all over the world, including coffee beans, candles, handbags, blankets, home goods and more.
In addition to purchasing items, you can help Rethreaded in its mission through hosting an event at home or the warehouse, which can include crafting, private shopping and advocacy awareness. The JMB staff recently attended an ornament-making party where we made colorful tree baubles comprised of donated T-shirts! Learn more about how you can get involved at rethreaded.com.
Gifts and accessories can be purchased in-store at Rethreaded's headquarters, 820 Barnett Street, Jacksonville, FL 32209, as well as events, seasonal home parties and online at rethreaded.com.