Are you new to Jacksonville? I was too at one point. I'm a Navy wife with a toddler trying to find adventure in a new city amongst deployments, under-ways and everyday life. Three years ago we received orders to Jacksonville. We were living in San Diego at the time, and in true Navy form, we had five weeks to pack up and move.
My husband was sent to training on the East Coast so it was up to me to get packed up move across the country. My husband met us in Jacksonville with ten days to spare before heading out on deployment. There I was, standing at the pier in Mayport, watching my husband leave on a seven-month deployment. We hadn't closed on our house yet, our belongings were still in transit, and I didn't know a single other person.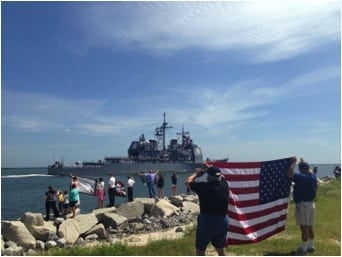 Does any of this sound familiar? If you're a military spouse, then I bet your story sounds very similar to mine. As a military wife, we often find ourselves in a new city without a clue where to start. I've lived in over ten different cities, so I'm not a stranger to moving; however, with every move, comes new friends, new places, new adventures and many new obstacles.
Since we're usually not in one place very long, it is important to jump right into building a new life. "Bloom where planted," right? In order to bloom, I had to get acquainted with this city fast. I didn't have my husband to explore new restaurants or to catch a movie with, and I definitely didn't know whom to call when something required fixing in our house. I thought, "How in the world am I going to make it through this deployment?"
Well, I made it. I started to explore this beautiful city on the First Coast, I made new friends, and I started to like it here. You can too. If you're new to Jacksonville, here are a few tips to help you jump-start your new life:
 Tips for New to Jax Moms:
One of the quickest ways to get dialed into Jacksonville is to join Facebook groups. Depending on your interests, there are many groups you can be a part of. These groups are the fastest way to get recommendations for new hair stylists, painters, plumbers, babysitters, children's activities, neighborhoods, and so much more.
There are groups for breastfeeding mothers, baby-wearing enthusiasts, working moms, homeschooling moms, stay-at- home moms, and moms that want to get out there and explore! There are groups where you can buy or sell children's clothes, baby items or have an online garage sale with the locals. There are also groups specifically for military families, wives on base, sailor spouses, and groups for your particular base such as NAS JAX, NS Mayport, or NSB Kings Bay.
Whatever you're interested in, there's a group for you in Jacksonville. To find these groups, go to Facebook and click on "Groups" to start your search.
Another great way get connected with the city is to meet other moms. You need support whether your husband travels a lot or he's home every night. It's important to find other moms that understand what you're going through as a mother. A huge part of what makes your experience in a new city great is the people.
Meeting new friends can be hard, but it doesn't have to be. You may try one group out and not like a single person in there; however, you may try another and meet your new best friend. In addition to the groups above, here are a few places to meet Moms:
Join a MOMS CLUB or M.O.P.S (Mothers or Preschoolers) group
Work out with other Moms at Jax Stroller Strength
Get a Bay & Bee Membership
Get involved in children's activities like Mommy & Me swim classes, gymnastics, music classes, and story times.
Go to a Meet Up (Much like Facebook Groups, there's a group for almost every interest on MeetUp.com)
Attend a JaxMomsBlog playdate.
Join a church, small group, or other religious affiliated program of your choice.
Military Moms: Make sure to get connected with your command Ombudsman and Family Readiness Group, as they can be a great support, a way to connect with other military moms, and they usually have often free activities planned during deployment and under-ways.
Lastly, get out there and explore! There's so much to see and do here in Jacksonville. From enjoying a Saturday morning at the Riverside Arts Market, discovering the gardens at the Cummer Museum, taking a stroll through the historic neighborhoods, trying a new restaurant, taking a daytrip to St. Augustine, or walking on the beach, there's much fun to be had.
Take advantage of all that Jacksonville has to offer for mommies and babies. Be a tourist in your own town and have fun exploring the First Coast! Many days on deployment, I tossed the stroller in the car, packed some snacks, and headed off to find our next adventure.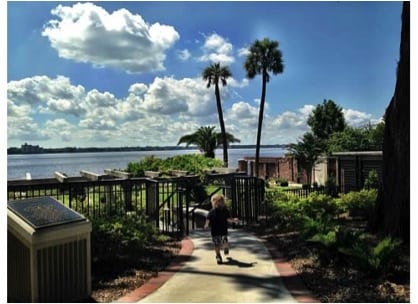 Best of luck jump-starting your new life here! Jacksonville is a wonderful place to live. I'm confident you're going to love it here. Anchored In-Kayla
About the Author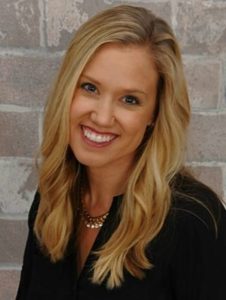 Kayla Roof is a work at home mom and Navy wife trying to find adventure wherever she's anchored. This is the second time the Roof family has been stationed in Jacksonville and they are so happy to be back on the First Coast. Kayla is a graduate of the University of Georgia and has worked in television advertising sales for the last ten years. While stationed in San Diego, she went on to complete her MBA from San Diego State University. After becoming a mommy to an amazing little boy, Kayla launched her own advertising agency so that she could work from home. She has a passion for exploring new places, the Georgia Bulldogs, and discovering creative ways to entertain a toddler. Kayla is also the founder of The Navy Mom where she writes about how to find adventure, fun and friends amongst the challenges of military life.