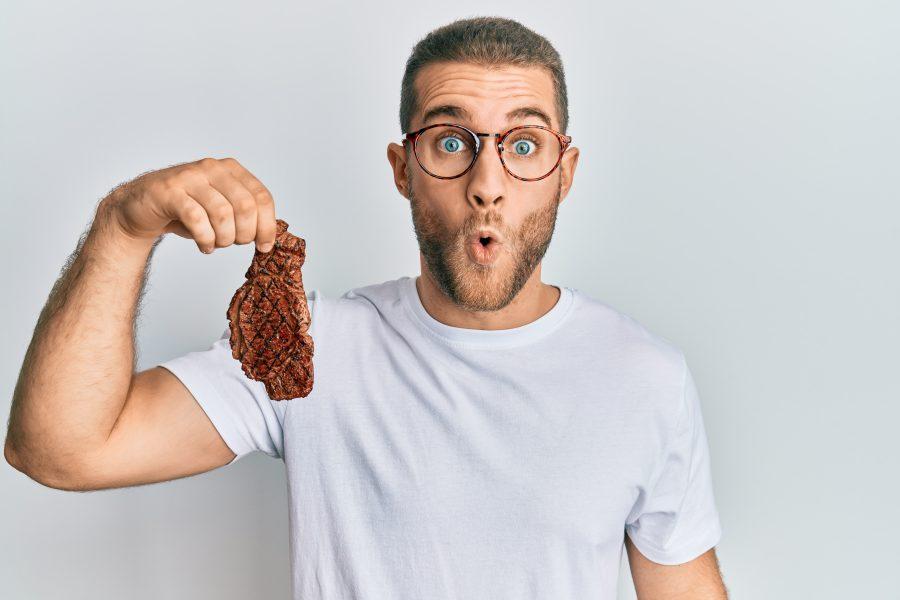 I recently discovered that March 14 is unofficially known as "Steak and BJs Day." Yes, you read that right. I had no clue. Apparently, after Valentine's Day, men deserve a day where they can indulge in a juicy steak and some "extracurricular activities." As a woman and a mom, I have so many thoughts on this that I don't even know where to begin. (*facepalm*)
First of all, who comes up with these riDICKulous ideas? I can only imagine a group of chauvinistic men sitting around a table, chomping on their steaks while drowning in domestic beers, and thinking to themselves, "You know what we need? A day where we can demand steak and a blowjob from our partners without any guilt!" And thus, "Steak and Blowjob Day" was born. Can you hear my eyes rolling?
Now, let's talk about the timing and logistics for a minute. Just one month after Valentine's Day, when we are expected to shower our partners with love and sweet affection, men now want their own special day. Sorry fellas, but we have enough to deal with as moms without having to plan a random special steak dinner for you along with other "activities." As much as I love carbs and canoodling, I never in my life would demand a pasta and escargot-down-on-me day!
But here's the kicker: "Steak and BJs Day" isn't even a real holiday! It's just some silly, made-up thing that some random DJ came up with, and now men actually use this as an excuse to demand special treatment. So, if you're someone who wants to indulge in a juicy steak or some "extracurricular activities," by all means, go ahead and have at it. But please don't let anyone make you feel like you have to do it on a certain day just because some guys on the internet said so.
Alternatively, March 14 is also officially Pi Day, and you can take that whichever way you'd like. (*wink*)