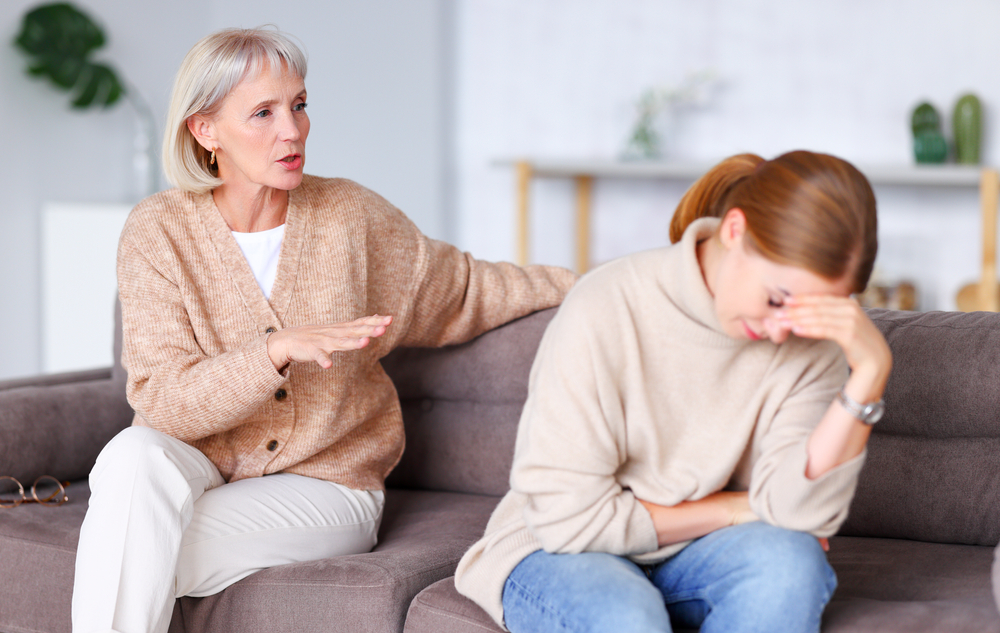 I have two boys. They will one day grow up, move out, (hopefully) marry, and have families of their own. In fact, my firstborn has already announced that he wants four kids and has named them. He is such a great older brother I have no doubts he'll be a great dad one day. But one of my biggest fears is that my boys will have such great lives, they'll forget about me. However, I was blessed to marry into a family that really values relationships and open communication, as my husband regularly speaks to both his parents on the phone and we visit often. So, as you can imagine, I'm taking notes on how to NOT become a Monster-In-Law one day, and instead be a mother-in-law that my future daughters-in-law want to be with and seek advice from.
1. Be available.
First and foremost, what I see modeled in my relationship with my in-laws (or "outlaws," as we affectionally call it) is availability. My mother-in-law's phone is constantly ringing off the hook, her kids and niece call and Facetime her at all hours of the day (but mostly in the evenings after work and on the weekend). We joke that it's like "Grand Central Station" with all the calls she gets. It also helps that she is a nurse, so most of us kids run any health concerns by her first before seeking professional help; she's like our gauge to know if we need to make the trek to the doc.
Heck, the first time I met her I was having some stomach issues, and being a nurse not thinking twice about it, she asked me point blank the last time I went no. 2. We laugh about it to this day, but really I should've taken that as a hint of how things would go from then on, which leads me to my next point…
2. Communicate directly.
Being a somewhat passive-aggressive person myself, I actually tend to dislike and not respond well to this method of communication. My favorite bosses have been those who provide direct answers and are not wishy-washy in communicating their needs or feelings. The same goes for my personal relationships. My husband, like most males (yes, I'm stereotyping), is very direct because that works best for our relationship. I continue to be slightly passive-aggressive since it's in my DNA, but I'm working on it for sure. My point is, when it comes to making plans together with extended family or, God forbid, dealing with a misunderstanding or conflict, I've learned that direct is just best.
3. It's okay to cry.
Oftentimes with boys, we encourage them to swallow their feelings and suck it up. However, I'm incredibly grateful to have a husband who acknowledges that it's okay for boys and men to cry and get their feelings out. No one needs to walk around like a bomb waiting to explode, especially kids in their own home need to be comfortable communicating their feelings. And if they don't learn that now, they never will. These are the formative years. We are huggers and talk-it-outers, and this is something I hope my boys pass on to their own kids. I know they learned this firsthand from my mother-in-law, so this is just another thing I owe her thanks for.
4. Go with the flow.
At the risk of sounding like I'm bragging again, I'm grateful for a mother-in-law with realistic expectations. Of course, it's fine if you and your family want to have more formal parties or meals at restaurants, but oftentimes it's very difficult to expect kids to behave in such situations. That's not to say that we never take our kids out to eat. I do think it's very important to learn manners and just how to act in a restaurant setting in general (again, if we don't teach them, who will?). But I'm grateful for a mother-in-law who never demanded a four-course Mother's Day brunch at a fancy restaurant with my boys in their Sunday best. She'd honestly rather have them jump in her pool while Pop Pop (Grandpa) grills burgers. So my point here is that oftentimes with kids, we are forced to go with the flow in situations, and it's better to anticipate those potentially difficult situations — or as my husband says, "Put people in positions of success."
5. Remember you were a mom.
As moms, we are all guilty of being judgemental towards other moms, even if just in our own heads. If it's not something we would do, we wonder why they would, at the very least. Especially in an era of social media, where everything is photographed and documented, there is so much more room for scrutiny. The main thing I want to caution you on, which I've only experienced from strangers and not my own in-laws, are those nagging questions no new mom wants to hear, like how the baby is feeding, etc. Add on to that, some people are even more sensitive to comments from their own friends and family.
It's so hard to put into words, but my mother-in-law had a way of helping me from the time my kids were infants without criticism. Since they live close by, she helped me navigate breastfeeding, postpartum recovery, figuring out how to work with a baby, and so much more. I still remember as the boys got older when we would go out to eat, she was always quick to anticipate my needs — she'd have a napkin or baby wipe ready before I could even ask!
6. Set boundaries.
This is something that goes both ways. It is healthy (and even faith-based) for a son to leave his mother and cling to his wife. And a healthy relationship with a mother and daughter-in-law does not involve constant communication (aka smothering) or scrutiny. I believe that each of us needs to have separate lives in order for the relationship to be healthy and thrive.
Grandparents who don't have anything going on outside of their kids' or grandkids' life can be exhausting and overwhelming, I'm sure. Thankfully, I would not know. This is more so to encourage you to continue in your own interests now so that you may continue them later in life. It's the journey of motherhood, letting go of our kids, and rediscovering ourselves. And it's also to remind you as a parent, to give them space. We really try to plan family get-togethers or weekends at Nana and Pop Pop's in advance and be respectful of everyone's time because we all have things going on. And they've also gone through the wringer with their own kids and deserve a little peace and quiet now.
In turn, you as a parent also need to set expectations. You are the parent, the grandparents are not. In our case, that means we do the disciplining unless we are gone for an extended period of time. Bottom line, if anything is outside of your comfort zone, talk about it before it becomes an issue. The same thing goes if you disagree on things like politics, religion, etc. — set boundaries and try not to poke the bear with those touchy subjects at family events, IJS.
In Closing
If you've made it this far, the biggest thing I hope you take away from this blog is that we all need to be more empathetic. The old phrases, "Put yourself in their shoes," or "Remember where you came from," will I think make us all great mother-in-laws one day. I think if you view your future daughter- or son-in-law in that light, there will be a lot more smiles and good times — and a lot fewer quarrels.