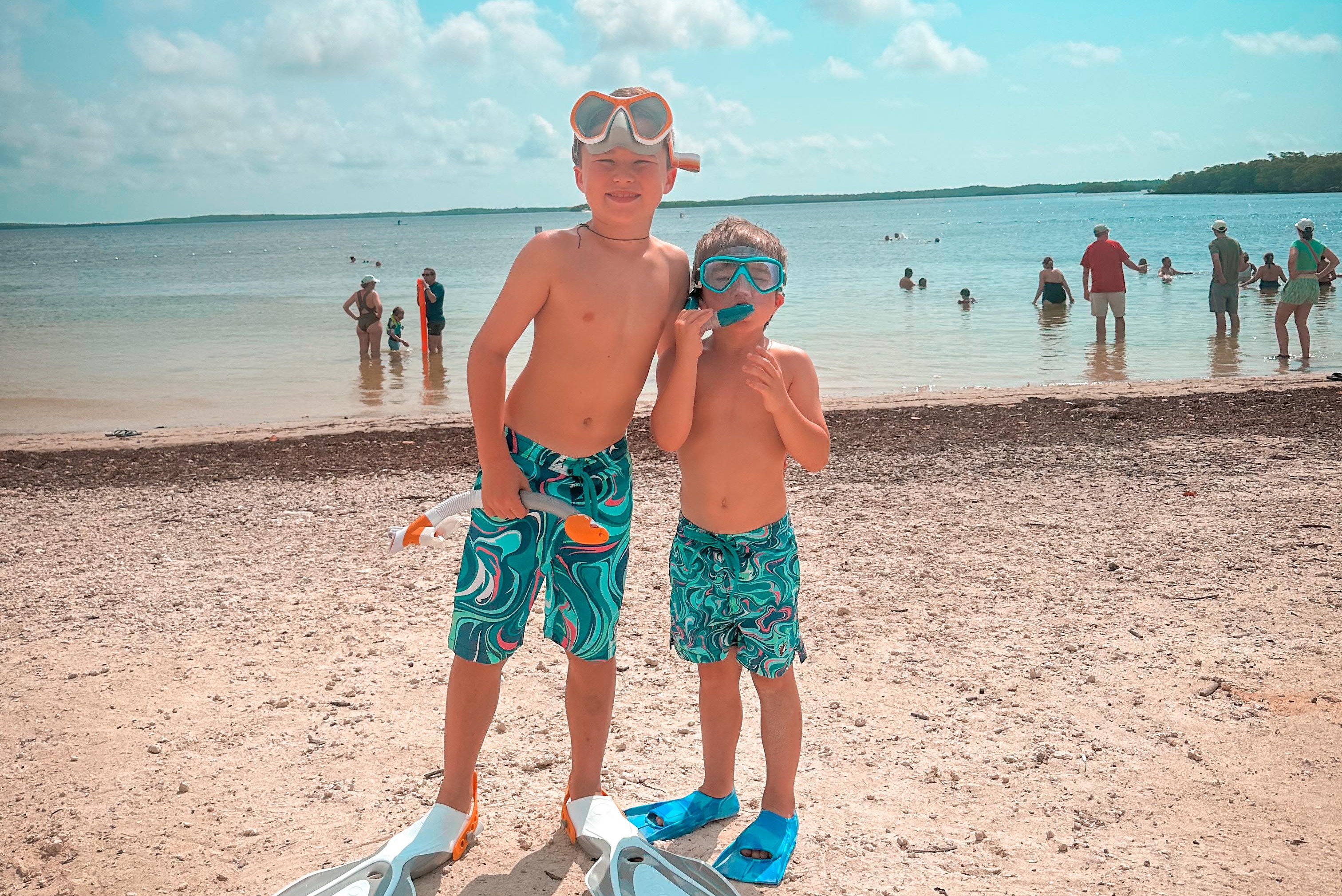 One of the most beautiful parts of Florida is the Florida Keys. From Jacksonville, the first key — Key Largo — is a little less than a six-hour drive (so plan for 6-7 with traffic and kids). Since we've lived in Florida, we've really tried to take advantage of this large, lush, and sandy state and visit all parts including the gulf side with its white sandy beaches. You would be remiss to exclude the Keys from your travel plans, especially if you think it's not kid-friendly. And Key Largo is without a doubt the most accessible and is doable in just one overnight stay if you are a road warrior.
Along the Way
If you're like me and you're an overachiever, wanting to please each small person in the car, there are plenty of stops along the way that can make the drive more fun and educational.
Cape Canaveral is a great halfway point, about two hours in, and the Kennedy Space Center is a great stop for the kids to explore and stretch their legs. Rumor has it you can see everything (including at least a dozen separate exhibits), eat, and relax — all within about four hours. Also unlike the Orlando theme parks, it is devoid of excessively long lines and ridiculous crowds. It is both educational and entertaining!
The Miami Zoo is the largest and oldest zoological garden in Florida and the only sub-tropical zoo in the continental United States. The South Florida climate allows us to house a wide mix of animals from Asia, Australia, and Africa. Definitely worth a stop!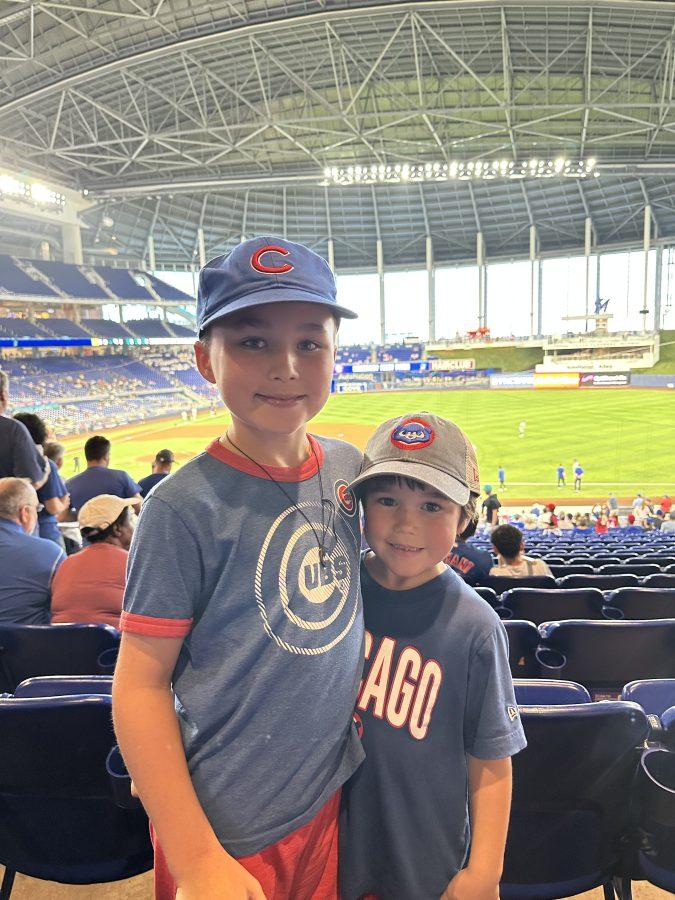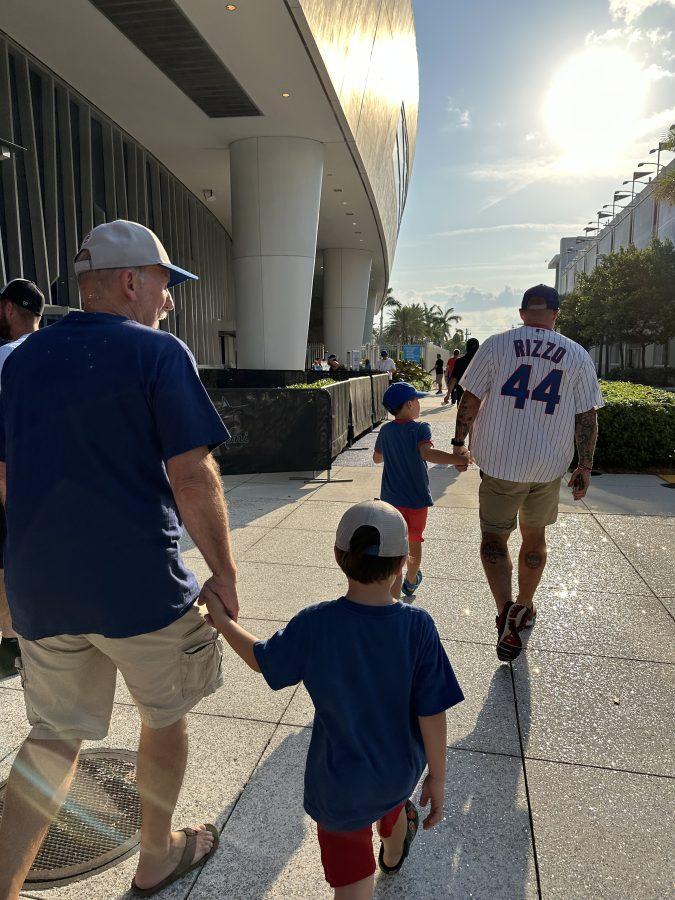 We chose to stop at the Miami ballpark to enjoy watching our hometown team, the Chicago Cubs, battle the Marlins. The stadium has more than just hot dogs to eat, including delicious Cuban fare — my hubby had a Cuban sandwich with plantain chips! Bonus, the stadium is air-conditioned to beat the Florida heat.
Snorkeling in John Pennekamp State Park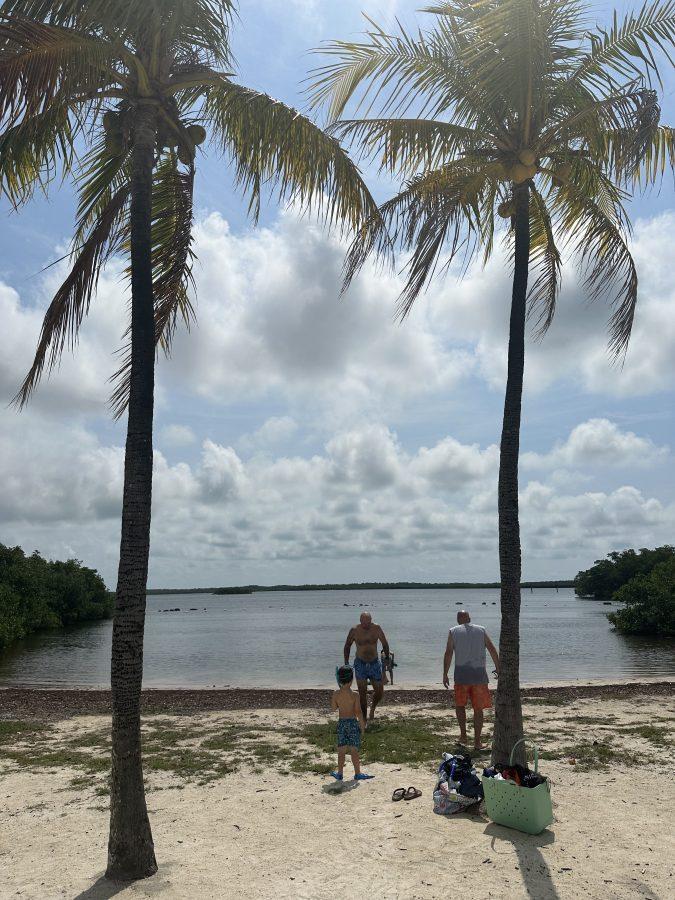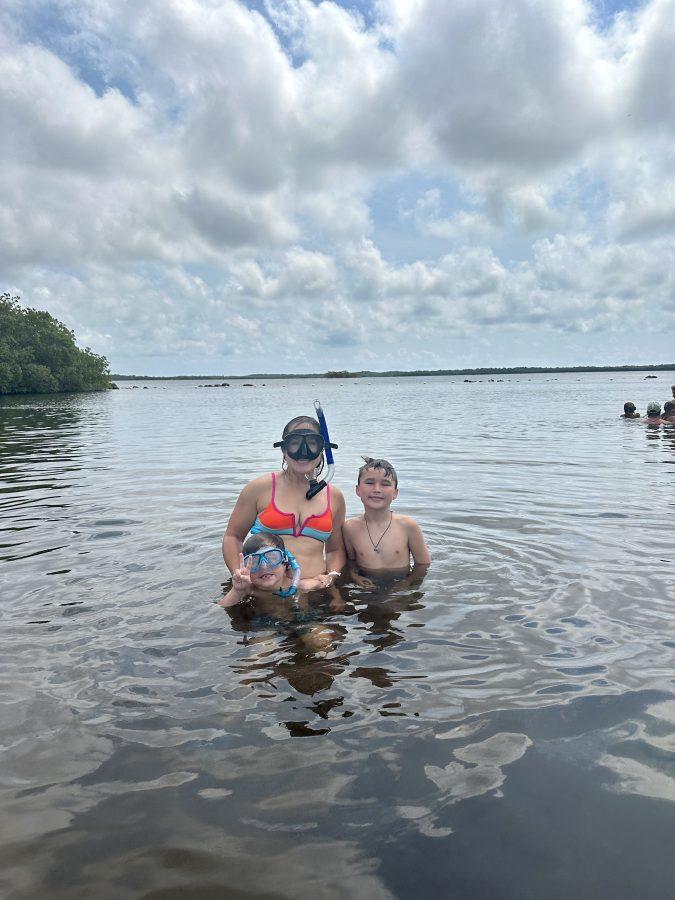 John Pennekamp Coral Reef State Park is the best and only snorkeling spot in Key Largo we've been to (multiple times). Not only are there multiple very accessible beaches you can jump around for swimming and snorkeling, but there are also snorkeling tours, canoeing, and kayaking, and you can rent a boat to fish — all great activities for families. Campsites with grills abound, perfect for family cookouts. Or if you'd rather, check out the local food truck on site.
Don't forget to stop in the museum and learn a little bit about some of the animals native to the Keys, like Key Deer (as small as a large dog!). My kids were thrilled to learn, and many of you newcomers to Jax may be as well, that alligators are native to South Florida and you really won't find many in North Florida.
The gift shop has many souvenirs, plus cute fashion finds for Mom and Dad and stuffed animals, shark tooth necklaces, and rash guards for your littles.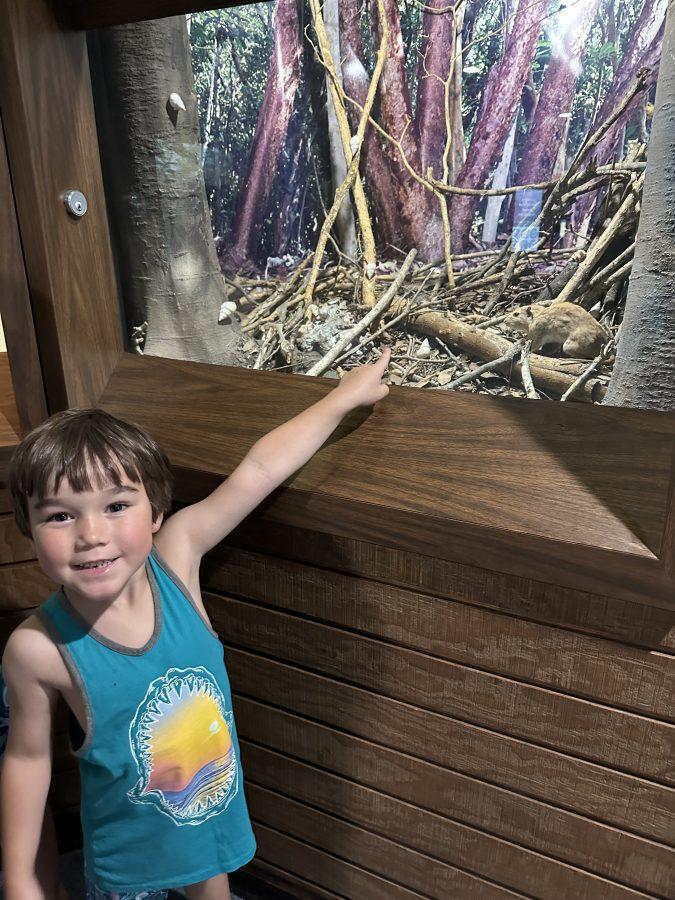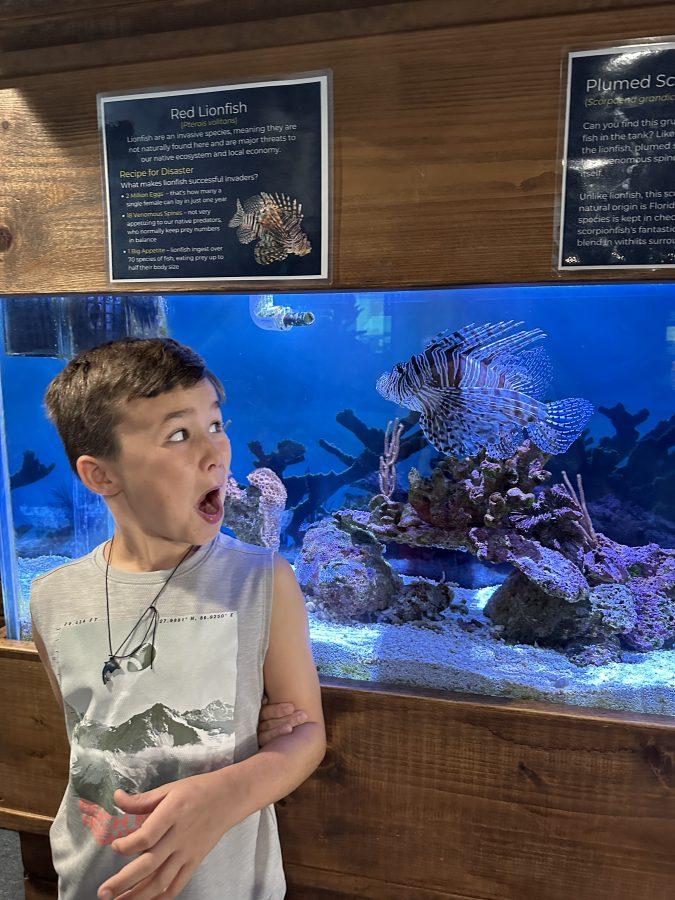 Accommodations & Food
If camping or RV-ing is your thing, there are lots of campsites in Key Largo, and more if you choose to make your way through the Keys to Key West. One year we stayed at a beachfront hotel, of which there are plenty. Or you can stay nearby in Florida City if you plan to head home in the morning. And if you're going the opposite direction, down the two-lane highway towards the Southernmost point, Islamorada is not too far (25 minutes) and has a ton of other great places to stay and even more restaurants.
Snorkeling works up a huge appetite, so we ate at nearby Jimmy Johnson's Big Chill. They have so many freshly caught seafood options like raw oysters and coconut shrimp, but the Lobster Lover's Pasta is a must!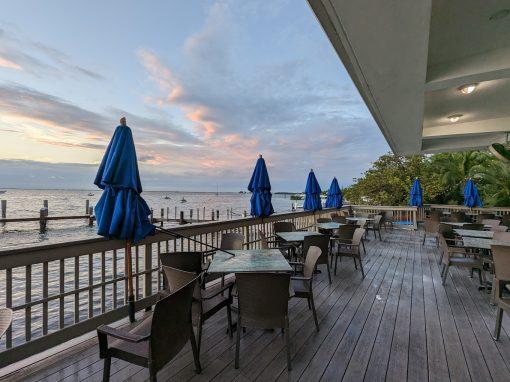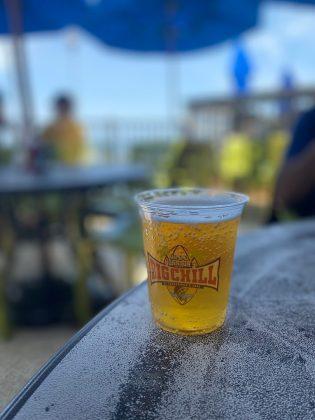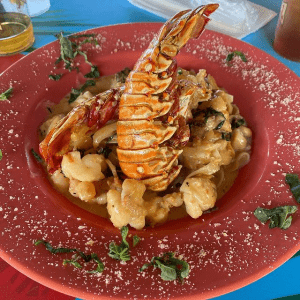 Have you been to the Florida Keys? What's at the top of your must-do list?