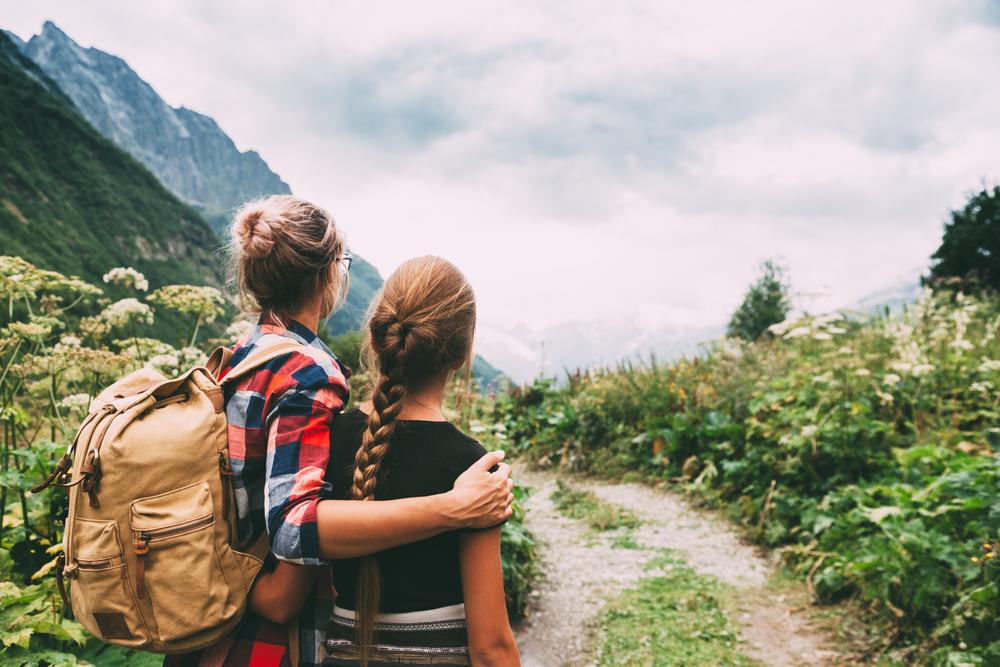 I discovered recently that my default answer is, "No." I'm not sure where this came from or why, but I can become so overwhelmed by the reasons why something is a bad idea that I can't see all the reasons why it seems good. This is likely a surprise to the people who know me because I work hard at the easygoing, up-for-anything vibe, but it's just that. Work. Good work that usually leads to less regret and more joy, but work nonetheless.
It's especially work when it comes to saying "Yes" to my teenagers. With more freedom and independence comes more risks. More reasons why "No" seems like the best and right answer. The idea of them out making decisions on their own terrifies me. Other people's decisions potentially impacting my kids' lives without me being there to ward off those dangers? Debilitating unless I refuse to let it be that way.
This isn't about my trust in them, but a fear of the things I can't control. As much as I want them to be safe in my home where nothing and no one can put them in harm's way, I also want them to experience life. I want them to run up against challenges and figure a way out. I want them to have fun and enjoy life and push boundaries when I'm still close enough for a phone call if needed. I want them to grow up with their default answer being "Yes" to life and all it has to offer.
So, I let go. I trust my daughter will be safe when she pulls out of my driveway to head to the beach for the day with her friends and then slightly obsess if "track my iPhone" makes it appear she's lost in the middle of the ocean. I give my son permission to meet his friends to play basketball at the community courts knowing there are older, more experienced kids in his path.
I push myself further to "Yes," and allow them to jump off waterfalls in Costa Rica while outwardly cheering their bravery and internally freaking out over unseen rocks or missed steps. I take a deep breath every day and then I pray and I trust because that is all I can do. Holding them back is not an option and holding them close is becoming harder and harder.
My daughter has two summers left. Two summers before she steps out on her own. This is what it feels to mother in this looming space. Pressured to prepare her for what's next and anxious to stop time because how could I possibly fit it all in? So, I say "Yes" more and no less, within reason. I give her space to come to me when she needs me and trust my mother's intuition to let me know when I need to step in. I obsessively watch her on "track my iPhone" and may or may not send the occasional frantic text just in case the app isn't working. Yes, I'm working on my path to "Yes," but that doesn't mean I can't settle in with a glass of wine and a little teenage tracking.