In eight years of being a mom, I never cried "uncle." Until last summer, in July, when I called my own mother in tears and begged her to come down and help me. I had 6-week-old twins, one of whom never stopped crying. And I was at the lowest point I'd been, ever, as a mom. I was so close to saying, "I just can't anymore," and walking out the door and never coming back.
Even having had two children before the twins arrived did not prepare me for raising two babies at the same time. In June, the twins turned 1 year old. It was the hardest and most humbling year of my life. Not because of the exhaustion and plain drudgery of cleaning, cooking, laundry and diapers that goes with having four kids. But because I have never, ever given so much of myself, ever, to anyone. Not to my friends, my immediate family, or even to my marriage. Those relationships have never all demanded so much of me as my four kids have, over and over and over. Every second of my day, every extra dollar we have, every ounce of energy in me goes to their care — in keeping them safe, fed, loved and getting them to sleep.
I'm not a homebody. I like to be out doing things. During the first four years when we just had our oldest daughter, we traveled on the weekends — up to Amelia, to Atlanta, to south Florida, to Naples, to Gainesville, to North Carolina, to see family and friends and new cities and aquariums and museums. Even when we had two kids, we packed up our baby boy and managed a trip to Disney, and out west to see the Grand Tetons and up to Maine and Boston for a family wedding and some sightseeing. I loved making memories with my kids and since they were going to fight in the house, they might as well be fighting in the car on the way to someplace new and interesting, instead!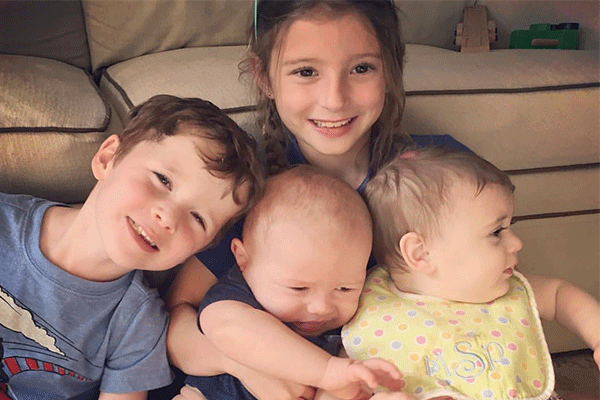 Then the twins happened. The longest trip I've managed at this point with all four kids (by myself) is to Target. As a family, we headed up to Fort Clinch this fall before the babies were walking; the double stroller, the Tula, bottles, diapers, trunk-of-the-car diaper changes and sun hats made for a long afternoon just for a walk on the fishing pier, but we did it. Later that summer, we took the kids on the water ferry across the St. Johns River to the Landing, then walked (twins in the stroller) to Sweet Pete's for a cool treat. I was thrilled. Maybe we can do this, I thought. Then the babies started walking, eating everything that would fit in their mouths, climbing bookcases and hating their car seats. I can safely say we won't be going anywhere or having more #sackssundayadventures for at least another two years.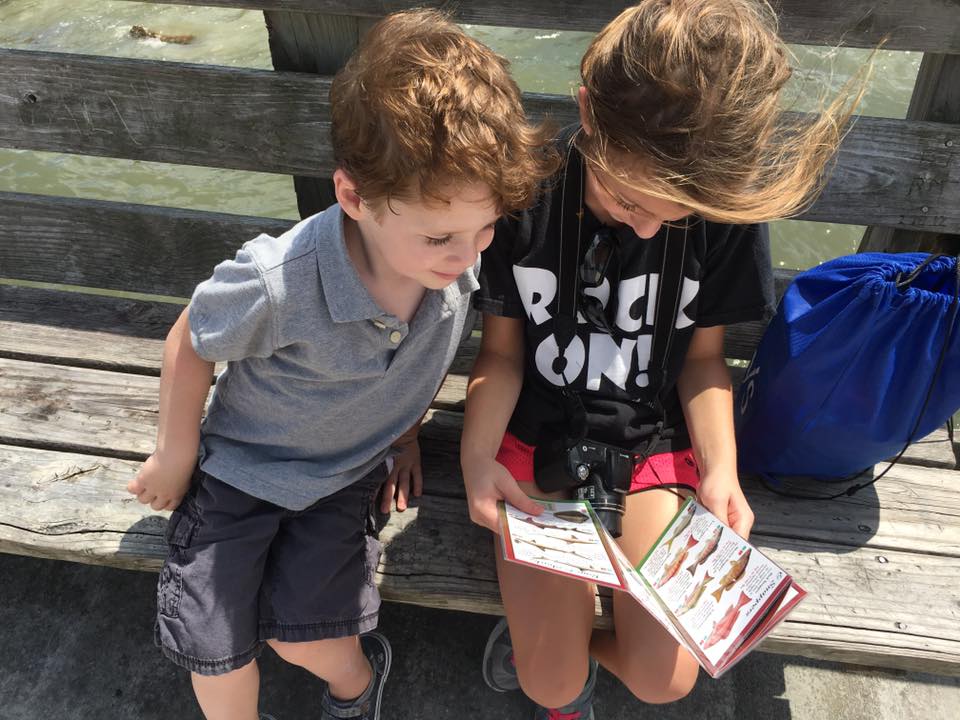 After four kids, I know I am a better mother now. I am more selfless, and the things I cared about — for me, like a pedicure or even a night out with my husband — I've learned to just accept that now is not necessarily the time for them. Heading up to Cumberland Island for the day (I researched it after an interesting post on Facebook) is just going to have to wait. Even taking the twins, who still nap twice a day, to Disney, just isn't going to be worth it. Having friends over for pizza on a Friday night is all fun and games until the twins are so over excited from the party, they won't sleep and then scream with overtired exhaustion because I've missed their bedtime by an hour while I enjoyed catching up with a best friend. Getting everything straight so a babysitter can get our four kids fed, bathed and in bed so we can have a date night can be more stressful than just staying home and having a night in with a movie on the couch.
Because right now, they're still young enough that they really need their mom. As much as I fight against "mommy-tracking" myself, and reserving something of myself, what little is left, I've decided that right now, that is just not always possible — and sometimes, not worth it. I've come to the realization that the time for me, and the things I want to do, is not necessarily now. It will be again one day, and I will wait patiently until then, snatching moments with friends, running, or date nights when I can. But right now, the twins and their older siblings, their sleep and happiness, are my world. Everyone always says this is a "season," and "it will pass." and now that my oldest is 8, I know this to be true. Until then, I'm just going to surrender to motherhood and do what's best for my kids.