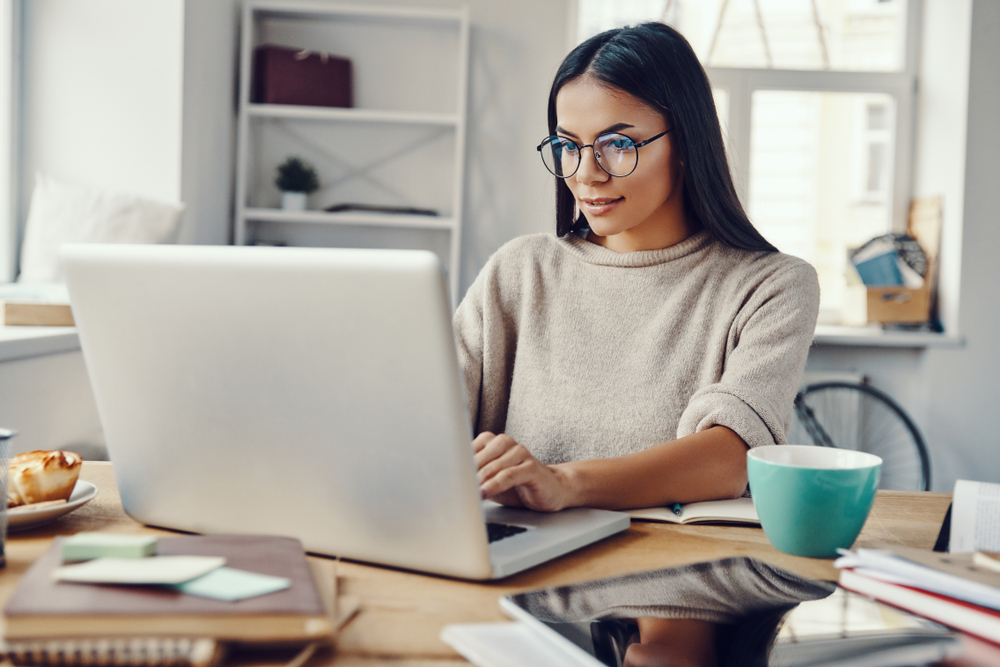 If I turned in a request to my current employer right now asking to continue working from home for the remainder of the year, the answer would be no. Not a consideration, not a timeline to think it over, but a solid and hard NO. In fact, when I was asked back in June when I would be able to return to the office full-time (and I responded not until August), I was told that we would figure something out this month — but it wouldn't work for July. When the issue of childcare being a challenge was presented, I was told that alternative childcare options need to be found. I'm not sure if an employer is even allowed to suggest how we handle our family's choices of childcare or give an ultimatum based on a worldwide pandemic that has shaken our lives into a new normal. Never have I ever had childcare issues until now. So, why do I feel the anxiety and daily pressure being put on me for doing my best during uncertain times?
That's a battle for another day.
Today I went into the office for four hours. I did not have childcare for both kids until noon, so I spent the middle of my day organizing kids, packing backpacks, dropping them off, and driving my commute. Then I did that all over again when I had to leave to pick them up, so I had to leave before 5 p.m. It disrupted everything, and there was absolutely nothing at my desk that I didn't have at home that helped my performance. My work performance will be less today, and I hope that is taken note of. While I was in the office, I spent my time catching up with coworkers, talking about gardening, and getting only three things off my daily checklist. Today completely validated my ability to get more done at home than at my desk doing the same exact job.
Daycare has reduced hours. Class sizes are downsized for the actual safety of our children. Summer camp for the older one doesn't open until July. Did I mention everything is reduced hours? There is no way I can come in on a normal schedule. In fact, I'm losing work time by coming in at all. Nevertheless, I went into work for four hours today because that's all I could work out for my kids this week.
I want this to be my new normal, so I went HARD to do my best.
When we transitioned into work from home, I knew from past experience that I would need to increase the level of organization we have in the home. It was a mess. Honestly, the first month of this was a disaster, and I don't care what job you do, I'm sure it was for you, too. Being a full-time employee, teacher, and entertainer was exhausting. Nevertheless, I created a home office with a schedule, and I found a way to successfully maintain my work performance to the level I was at before the pandemic.
In sales, we are often just a number. I understand our business. I also understand there must be added value to justify keeping me. During this pandemic, in a sales-driven role, my numbers have not disappointed. Yet somehow my desires for family time and productivity are being associated with wanting to get away with something. To bend the rules or to skip out on my work responsibilities. The results of my numbers are nothing but a reflection of my ability to work from home.
The absolute best part of my day is getting to make my kids breakfast and talk to them without stressing everyone out to get out of the door early. Being able to walk the puppy on my lunch break is also stress-relieving, and I absolutely love ending the day with the ability to go straight to the pool and not a lengthy commute. These are all things that have helped increase my work productivity by just being able to feel balanced in my personal life for the first time in my career. The only answer to this balance is working from home.
The people in my home are a priority to me. They should be for you, too.
I don't want to come back to work. Not as in never come back, but right now, I do not want to return to my desk. I know this shakes things up, but this is working for me. For my family. My mental health is the best it's ever been. The only stress in my life is worrying about my job not being there for me if my childcare doesn't magically change. That's a problem. The people in my home are my top priority right now. How it affects my ability to perform my job should be yours. When discussing this with my fellow corporate working mamas, they have been in shock. "Pressure to return to your desk? But why?" Some of my girlfriends are working from home for the remainder of the year with full support. This is being talked about as a changing of ways for the future, but somehow I'm still sitting here with constant pressure to be at my desk and the looming fear of my job being pulled from underneath me.
I want to challenge you to ask yourself the same question. Would it be a yes or no for your employer? What if you were just asking to continue working from home until there is a plan for schools in the fall? What if you just do not want to continue disrupting the schedule and lives of your small children because, let's be honest, they have enough on their plate. This new world is strange and different, and they need their dang lives back. I just do not want to give it to them falsely to find out we are only changing something on them again. They are, after all, just kids, and my work is more than doable at home. In fact, I am more productive working from home, and that needs to be taken into account. All I want is to do my job and enjoy life. Apparently that is too much to ask.
Would you continue to work from home if that was an option? Sound off in the comments!