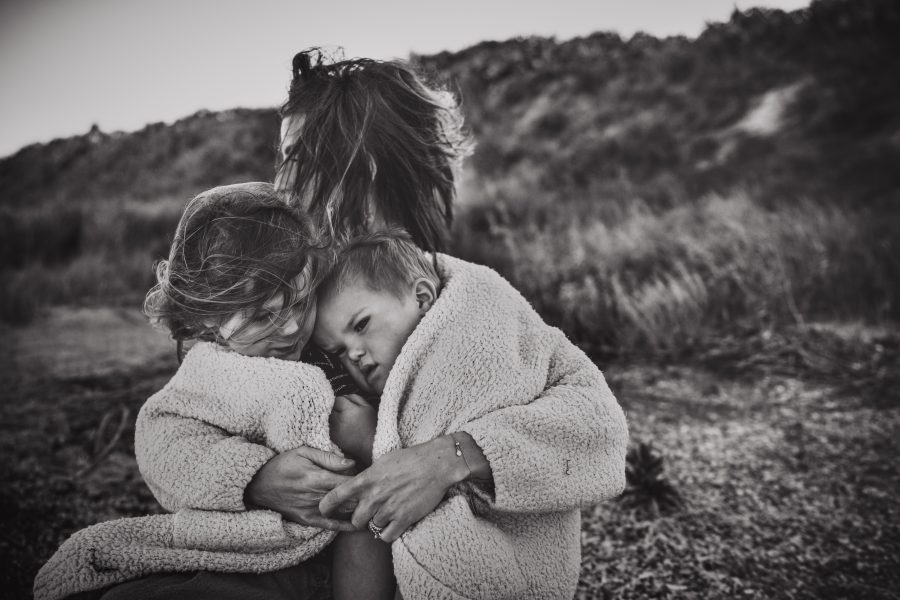 It's 11 p.m. and I'm sitting in bed with my laptop and Tina Fey keeping me company. Writing for Jacksonville Mom has been such a special and cherished outlet, but right now I'm stressed. Not because I waited until the day before my post was due and didn't get past the outline until an hour after my bedtime — both of those things are standard "PPP" (professional procrastinator protocol). But because my unpaid labor to-do list has spiraled out of control.
The swarm of anxiety that has taken residency in my chest over the course of the last 18 months is like a hive of bees, hard at work, making my head ache, my eyes burn, and my brain incapable of focusing. There are roughly 1,458 things I could (maybe should) be doing instead of writing for my passion project because I had to miss a couple of meetings this week to get kids to various doctor appointments. Not to mention the lunch that certainly won't pack itself, or the homework packets, or the sheets and blankets for daycare. I wonder if I can sort of subconsciously meal plan while I write this article? That way, when I transition into ordering our groceries, I'll miraculously know what to add to cart.
And now I'm smiling because it doesn't get much more meta than this.
You see, I recently "took over" JM's Instagram account for a day and asked y'all how you felt about the distribution of childcare and home management responsibility. Spoiler alert: Almost everyone agrees that moms do way more. Before you @ me, I'm not disparaging anyone or their circumstances here. This is an attempt to elevate a narrative that the pandemic has exposed to shocking statistics and encourage productive conversations within two-parent families. How can we make things more balanced? Because the rate at which things are going now is simply not sustainable.
View this post on Instagram
Take a look behind the scenes.
In her helpful article on The Everymom, writer Sophie Caldecott explored how to redistribute labor. One of her tips was to make the work that you do visible. And though it's tempting to do so in a snarky way, with lots of memes and rolling eyes, I suppose a calm conversation and inventory is a better step.
Make a list of all the things you find yourself doing (likely at the last minute) and see where your partner or children can should pitch in. Meal planning, laundry, carpooling, extracurricular activity management, cleaning, cooking, doctor appointments, sick days, school activities, play dates, homework, bath, and bedtime.
Set expectations, and let consequences happen.
These are two things at which I am notoriously terrible. When doling out relationship advice like the sage know-it-all I am, I'll say that you can't expect someone to read your mind and then get upset when they fail. Which is cute since I do it constantly. Admittedly, part of that is that I don't like telling people what to do. (Seriously, little sisters, I swear I don't.) It doesn't seem fair that not only do I have to remember everything that needs to be done, I need to assign it out, but perhaps to get the result I want, I do.
Speaking of results… when they don't happen, what do you do? If you're me, you pop out of bed at 4 a.m. and search frantically for cash (maybe from your kids' piggy banks, shut up), to put in the charity envelope due the next day. Or you pack the lunch and rouse the child and do the hair and forget to pee until it's 9:30 a.m. But, in order to feel the impact of the work with which you need help, sometimes you have to not do it.
Commit to requiring help.
As a recovering perfectionist and control freak, I try to be aware of how I set myself up to be spread too thin with growing resentment. At the same time, when you're raising kids in a city without the help of grandparents or extended family, you become accustomed to "figuring it out." That should not be the default, especially if you're sharing parenting with another adult. Full stop.
Almost exactly two years ago, I wrote an adorable article about how I "let" my husband be a dad. Well intentioned and completely honest, I felt wise in abdicating some control to a clearly loving and capable parent. Between the admission of control tendencies, however, is the less discussed story of how our society assumes that moms will take care of everything.
As with most cultural assumptions, the way to combat them is to discuss them. The article I just wrote won't be news to anyone, but I'm hopeful it'll serve as a reminder that you deserve to set boundaries around your time and energy.
Before I go — there was a handful of you who didn't identify with this conundrum. (Though I'm always quick to point out that the exceptions tend to prove the rule.) Inquiring and exhausted minds want to know… what's your secret? How do you ensure that your partner pulls their weight? There's a glass of wine in it for any mama who can give me a tip that actually works.