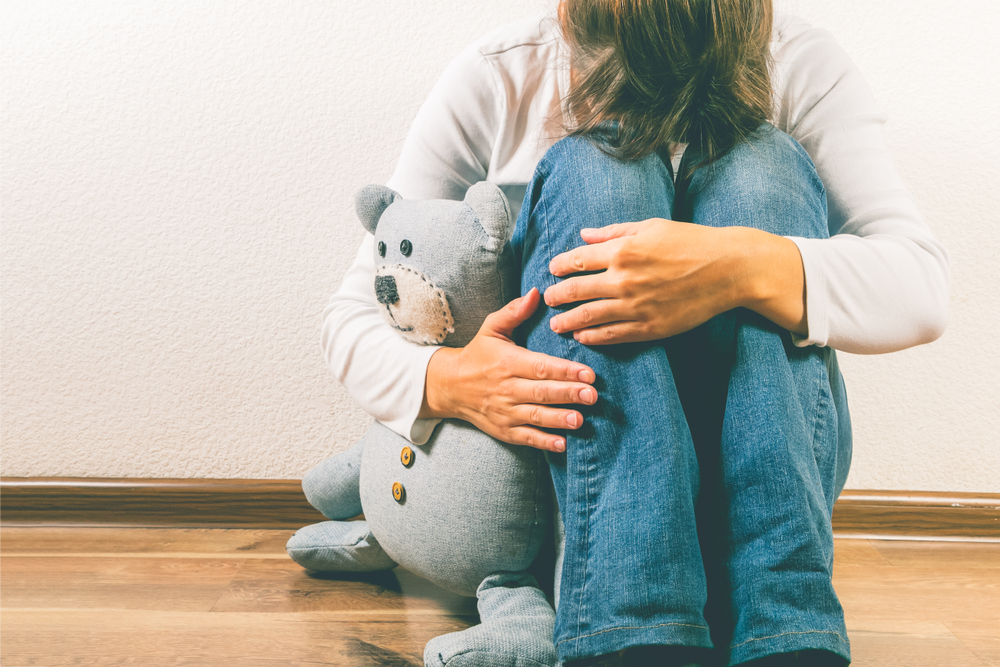 According to Mayo Clinic, about 10 to 20 percent of known pregnancies end in miscarriage. It is something no one tells you about when you're first trying to get pregnant, at least no one told me, anyway. But I get it now. When a friend comes to you with her news, that's the last thing you want to tell her. When I would see friends share their news early on, I used to sharply inhale and worry for them. But now, having been through it twice, I think it's something that we need to lift and support one another through, and there is no shame in sharing with whomever you want as early as you want. The reality is the more people that know, the more support you have. I'm just here to share my miscarriage stories because sometimes hearing others share dulls your pain just a little bit.
I will never forget the first one. I went through it completely alone. After months of tracking my basal temperature and trying to get pregnant, we finally got a positive test. I bought a onesie while my husband was out golfing and had it ready to show him when he got back. It was such an exciting time! Then next week or so, he had to travel for work to California, and late at night, I began to experience cramping. It was awful. Think of the worst cramps you have ever felt and multiply by 10 or so. I laid in bed on the phone with him for hours, with our faithful bulldog (RIP Luca) never leaving my side. I am sure we both knew what was happening, but we didn't talk about it. He was just simply there for me and listened to me cry in agony in his own pool of tears on the other end of the line. He flew out the next morning despite being there for a conference. It's good to know that some employers still have a heart.
We confirmed the next day at the OBGYN what we knew to be true, and it was heartbreaking. I think some doctors just lack the words to say in situations like these, and mine certainly did. We found out how long we'd have to wait to try again, waited slightly less than that amount, and we were soon blessed with our first rainbow baby. Each time he wore that onesie that I bought for the first baby, we remembered him/her.
The one thing I learned from my first miscarriage and wish to share with you is to lean on others. We were fairly new to Jacksonville when this happened, but I remember meeting up with friends for a volunteer event I had committed to (otherwise I probably wouldn't have gone) and not telling anyone what happened. I smiled the fakest smile I've ever smiled, and it burned my insides. I even went back to work, taking just one day off and telling them I had the stomach flu. This makes me cringe today thinking about it. Going back, I bet if I had opened up to my new friends or my employer about what I was going through they would've been nothing but supportive. That is something we've noticed about this city and what keeps us here.
We waited until our son was about 3 years old to start trying again for several reasons. Going through the miscarriage was a traumatic experience and also daycare costs (can I get an amen?). We started sharing the news of our next pregnancy with friends, now that we had them, much sooner than the first one. It's almost as if you say it, then it's real and can't be taken from you. But unfortunately, that wasn't true. I proceeded to go through a blighted ovum pregnancy, which is when your body continues to think you're pregnant but the embryo is gone. They don't know when it disappeared or if it was ever there; I do not believe we ever got to see it, even on a vaginal ultrasound at six weeks. But the most pain-staking part of it is, that in rare cases sometimes the embryo does show up — up to three weeks later. So we had to come back for weekly ultrasounds, which for us only ended up meaning we got let down repeatedly week after week. This type of miscarriage usually requires a D&C, so it was at this point I fearfully and reluctantly decided to share the news with my employer. To my surprise, they were undeniably supportive and allowed me to take off as much time as I needed for the surgery and recovery. They sent flowers and showered me with messages and meals. Our friends did the same and then some. As painful as it was to have to share horrible news with people, it not only brings you closer but may bring you the additional support you need. And I'm so grateful to hear that most employers now offer a leave of absence for miscarriages up to one week, as it should be.
Fast forward to the "required" amount of time after my D&C when you can start trying again, and the Cubs were in the World Series. We are Chicago transplants and my husband is a die-hard Cubs fan. So needless to say, when they won the World Series in 2016, for the first time in over 100 years… well, 9 months later our second rainbow baby was born. Enter Oliver Vinton, a force to be reckoned with (like most second born). He was named after my husband's grandfather who didn't quite make it to see the Cubs win in 2016, passing the year prior at age 96. But when Oliver was born in 2017 on his grandfather's birthday, my husband told one of the OR nurses during my c-section, and she said that in her (Indian) culture, that means that his grandfather lived on. My husband proceeded to bawl like a baby, and the rest is history. We are incredibly grateful for life with two healthy, happy boys — now 9 and 5 — because I know that not everyone gets a rainbow baby. But I'm also grateful for things like IVF, surrogacy, fostering, and adoption that might allow someone the chance to be a parent who otherwise couldn't.