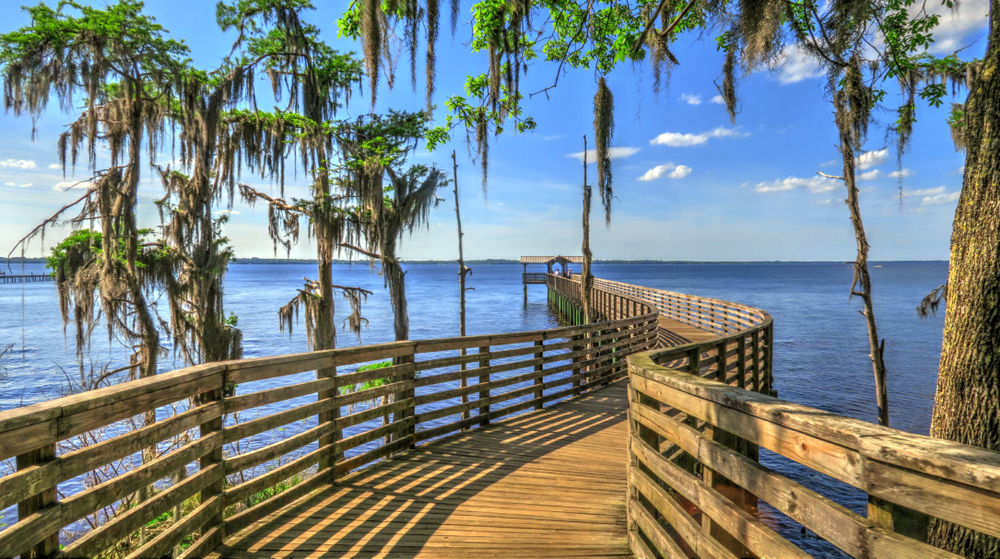 Hi, I love living in Jacksonville, and I think you should move here, too. Why, do you ask? Even in the most precedented of times, Jacksonville offers so much to transplants. We moved here more than three years ago from Northern Virginia, and I grew up in Southern California. Now, after adding another baby boy to our family, I wouldn't want to live anywhere else. My sister and her husband even recently left Los Angeles for our Bold City of the South. 
The Beach
Getting the obvious out of the way — living by the beach is great. In Jacksonville, you can access the beach easily. Even in the summer, it's not too crowded, and you can almost always find (free!) parking. If your dream is to own a beachfront home, well, Jacksonville is the city for you. [For more on beachfront living, check out Live Like a Local: Jacksonville By the Water.]
Real Estate
If you're from a very small town somewhere, the real estate prices here may not blow you away, but to someone from LA and the DC region, I didn't think we'd ever be able to be homeowners. Thank you, Jacksonville, for allowing us to buy a nice house at a reasonable price. [Need a realtor? Here are Our Favorite Real Estate Agents and Agencies in Jacksonville.]
Culture
Yes, there is culture in Jacksonville! For museum buffs, there's the Cummer Museum of Art & Gardens or MOCA. You can also catch a show at the Florida Theatre or visit the oldest continuously running dinner theater in the U.S., the Alhambra Theatre. In non-COVID times, it's easy to catch a good concert or attend a music festival just about anywhere. We even have a weekly arts market. [For more fun things to do, peruse our Calendar of Events!]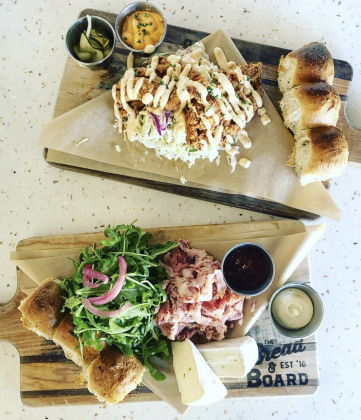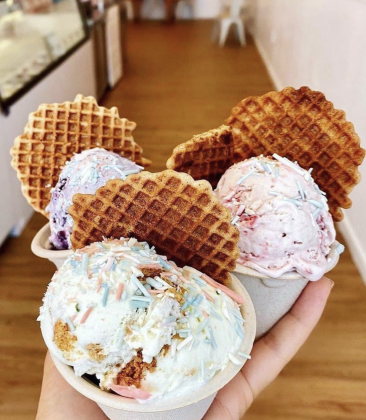 Delicious Local Dining
We've got it all — it's not just big chains here. Even better, when the local businesses do really well they may open a second or third store even closer to you (looking at you, Southern Grounds and Mini Bar)! [Check out some great places for brunch, coffee, date night, and family-friendly spots.]
Local Businesses
I love our local small businesses in Jax. I love that they're all connected (follow any of their Instagrams, and you'll see them hyping each other up!). I love that there are so many small business pop-up shops around town. I love that when Celestial Farms was struggling, Bay & Bee and so many other local businesses stepped up and held a fundraiser. From my favorite candle retailer to toy stores, doughnut shops, restaurants, boutiques, and indoor play spaces, the small businesses help foster that strong sense of community that makes Jacksonville stand out. [Just a few of the small businesses we love are highlighted on the Jax Mom Favorites: Small Businesses Edition.] 
Shopping
For the urban explorer, the Town Center boasts a huge selection of standard and luxury stores, all at an outdoor mall interspersed with restaurants, a turtle pond, and a children's play area. There are also local historical/hipster neighborhoods San Marco, Murray Hill, Riverside, Five Points, and the Riverwalk, which are all chock full of cool boutiques and businesses. [Or if you'd rather do some local shopping virtually, Get Your Online Shopping Fix With These Local Retailers.]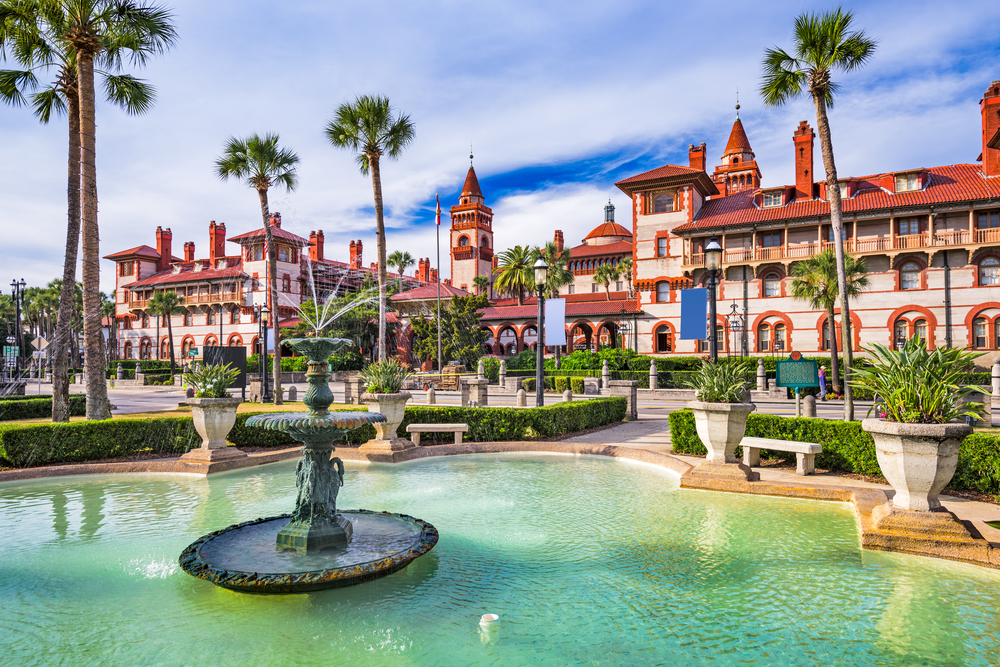 So Much to Explore Outdoors
From historic St. Augustine to Fort Clinch, and even just local hiking trails, Jacksonville has so much to see and do outside. There are kayaking and paddle-boarding, our amazing Jacksonville Zoo & Gardens, and you can even just explore the local rivers and Intracoastal Waterway. [For more ideas, visit 15 Places to Explore the Great Outdoors In & Around Jax.]
Great Day Trips to Disneyworld, Legoland, SeaWorld, and More
This is definitely a perk — when living in Jacksonville, you're close enough to make a long day trip out of it or a weekend, but not so close that you're living in Orlando traffic. If theme parks aren't your speed, you're within a few hours' drive of Savannah, the Kennedy Space Center, and more! [If you're looking for even more day trips, visit 10 Kid-Friendly Day Trips From Jacksonville.]
Traffic
My traffic credentials: Los Angeles/Southern California and Washington, D.C. Jacksonville rush hour traffic is a DELIGHT. D-E-L-I-G-H-T. [If you do find yourself bumper-to-bumper, check out Mommy's Communte Companion: 15 Must-Hear Podcasts.]
The People
It really comes down to this, doesn't it? Jacksonville is the biggest small town. I've heard a lot of people say that, and it's definitely true. I don't know how, but I almost always run into someone I know wherever we go. The zoo? Multiple friends. Publix? Same. There's a friendly vibe here, maybe from that Southern charm. There are a lot of people moving to Jacksonville and looking to meet people and make friends. You can quickly form a strong community that will make this city feel like a home. [Looking to meet other moms? Look no further than our Neighborhood Mom Groups!]
What do you love most about living in Jacksonville? Tell us in the comments!