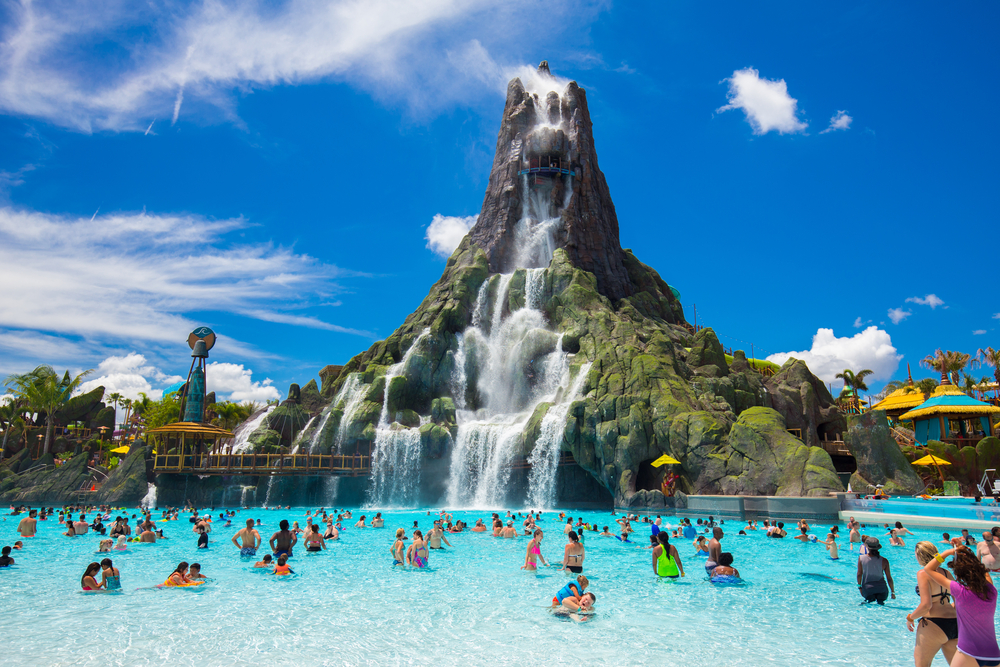 When my husband told me the Navy was sending us to Florida my first thought was DISNEY! I couldn't wait to show my princess-loving daughter the magic of Disney. While I was dreaming about Mickey and Minnie, my husband was thinking of Jurassic Park, ET, and Jaws (he is still disappointed they closed that ride). I forgot Florida even had another park!
Since I'm the planner of our family, I started planning Disney trips, and we spent a solid year exploring the parks. When it was time for our annual passes to be renewed, my husband suggested we look at Universal Orlando Resort, which includes Universal Studios, Islands of Adventure and more. I tried to hide my disappointment about not renewing our Disney passes — Universal seemed like a park for older kids. My son was barely tall enough for some of the rides, but I could tell my husband was excited about going. As a child, he watched the commercials for Universal and dreamed about making the trip. So as much as I loved Disney, I knew I had to give Universal a shot.
After our first visit, I was surprised at how much Universal has to offer young children. The character meet-and-greets, the huge playgrounds, and the splash pads gave my kids plenty to do besides the rides. Here are some additional tips to make Universal work with young kids.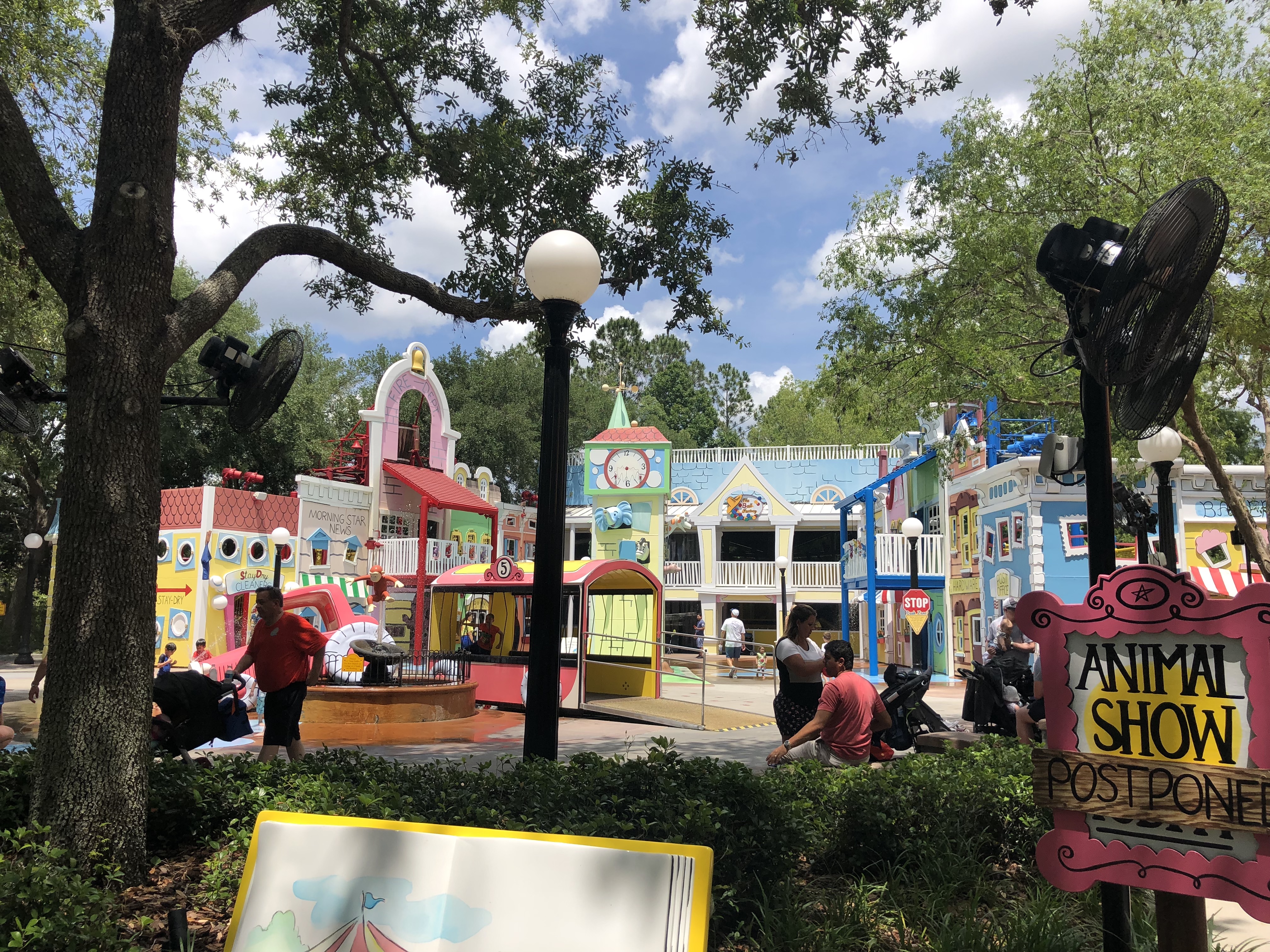 Bring a Swimsuit
One thing Universal does better than Disney are splash pads and interactive playgrounds. The first time we went, my daughter and husband set off to ride a few rides on their own. That left me with the 3-month-old and 2-year-old, so we decided to explore the Curious George Goes to Town playground that has a water area and tons of activities for toddlers. I quickly changed my son into his swimsuit and set him off! He had a ball running around in the water. He would open a door and water would spray out, and the further in he explored, the more he found. When he was ready, we moved inside the play area where they had tons of balls for the kids to play with. As we explored the park some more we realized just how many of these interactive playgrounds they have. There's also Barney's Backyard play area, and on the Islands of Adventure side, be sure to check out the Dr. Seuss section.
Rider Swap
Universal's rider swap is completely different from Disney. Universal has everyone wait in line until a certain point, and at that time, the people who are riding go with the rest of the line and those who are waiting with the baby or younger child go into an air-conditioned room (best part!) to wait for the riders to get back. When they get back they switch and get to skip all the lines to get on the ride. Each rider swap room is different — some have cartoons and movies playing such as Transformers, Spiderman and Men in Black, and a few offer water fountains and changing tables. Right now, my son doesn't quite realize he is missing out on a ride. I'm not sure how this will go when he realizes he is sitting in a room while his sister rides the ride. Some, like the Minions ride, include a stationary seat for kids under the height limit. My son enjoyed the ride just as much as his sister!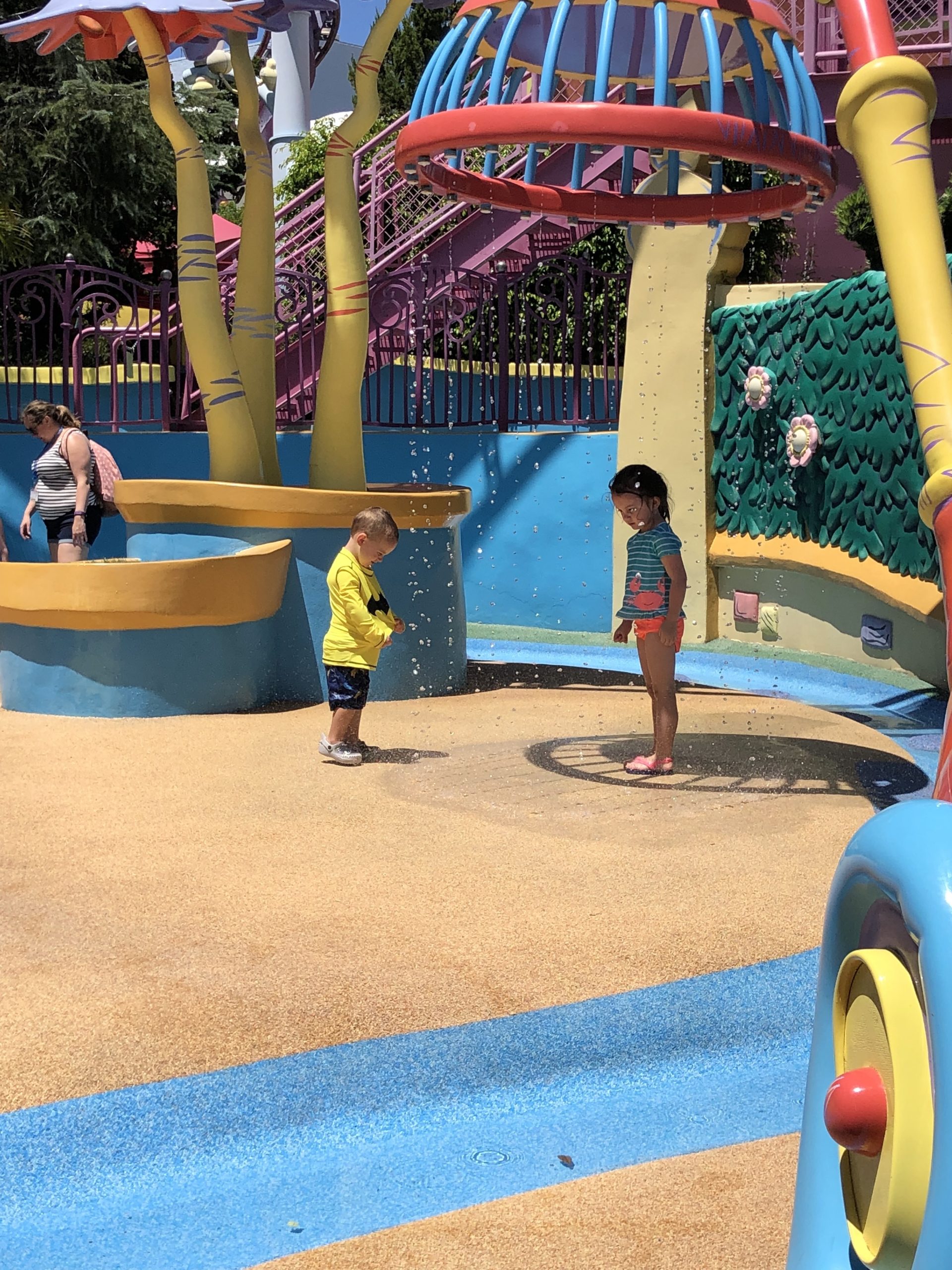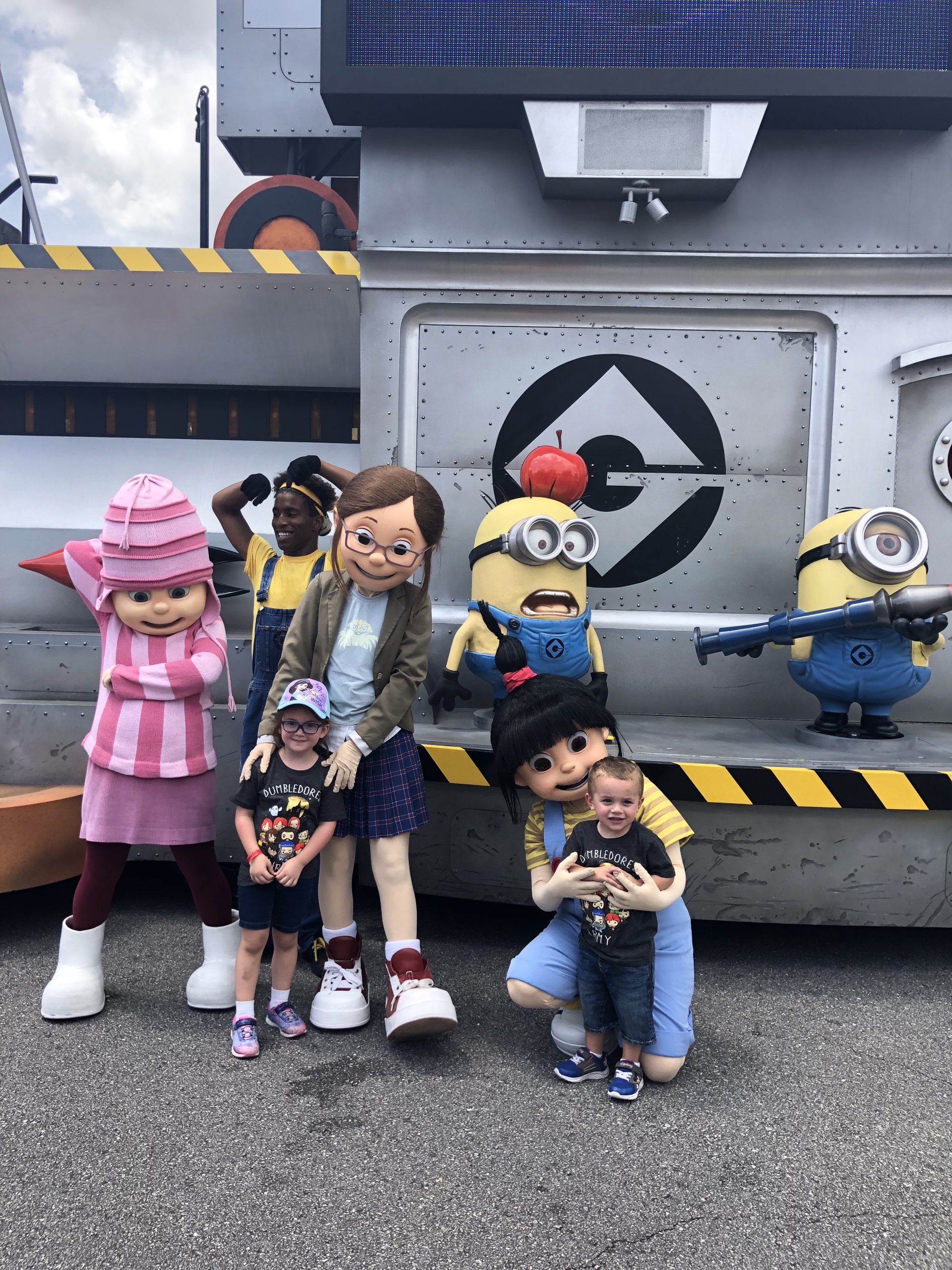 Park-to-Park Ticket so You Can Park Hop
Universal definitely makes it easy to park hop! They even created a Harry Potter-themed ride to take you between the two parks. Universal brings the ride from Kings Crossing to Hogwarts to life. After boarding the train, the staff members escort you to your compartment, and once inside, the window will play a video which makes it seem like you are on your way to Hogwarts. And don't worry if you have a stroller — staff will roll it into a separate compartment. (As we all know, traveling with kids and a stroller can be a pain. Two thumbs up for not having to fold it.)
Mobile Ordering and Snacks
Everyone knows how impatient kids can get when they are hangry — they go from Bruce Banner to the Incredible Hulk in under five minutes!  Mobile ordering has saved us, along with bringing snacks, more time than we can count. Like Disney, Universal allows you to bring in snacks, or for mobile ordering, you can view the menu on your phone, click and order. Because while you are waiting to ride, snacks are vital to survival — no one wants to be in line with a screaming, hungry 2-year-old. If you are going for multiple days or have an annual pass, buy the popcorn bucket. Refills are a steal at $2! My kids are popcorn monsters so we always take advantage of this.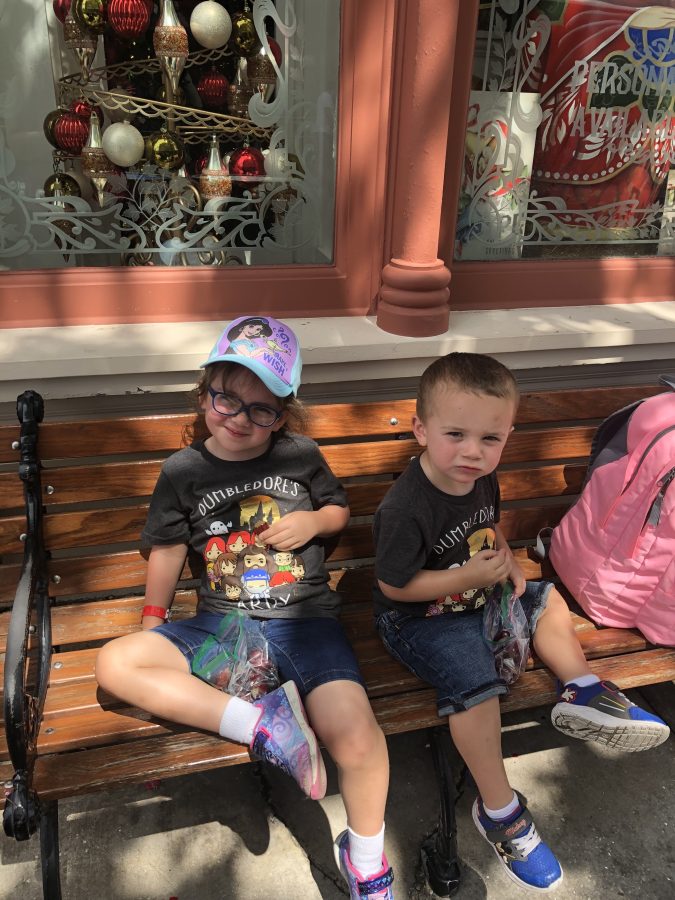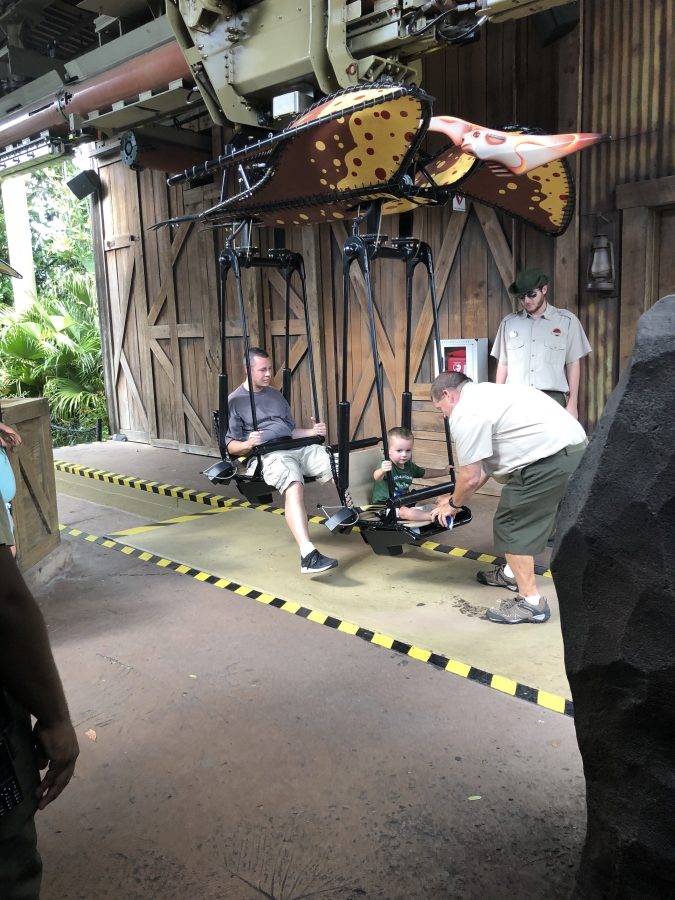 Single Rider Line
My husband loves roller coasters and thrill rides, and my daughter is slowly taking after him. But unfortunately, she has my height so my husband was on his own. The first trip we made, he wanted to ride the Hollywood Rip Ride Rockit roller coaster. He jumped into the single rider line and was out in 10 minutes, leaving us just enough time to get a refill on our popcorn. After that, we started to use the single rider line for all the big rides. He would take the kids to a play area like Dr. Seuss, Curious George, Fievel, Barney or Camp Jurassic, and I would jump in the single rider line for Harry Potter and the Forbidden Journey. Then we would switch. The single rider line would vary between an immediate walk-on or a short 10-minute wait.
In the end, don't let the rumors of Universal being only for older kids deter you! There are plenty of great areas for young kids — in fact, Pteranodon Flyers in the Jurassic Park section of Island of Adventure is only for kids under 56 inches. I can't tell you how many adults want to rent a kid just so they can ride it!
What tips do you have for visiting Universal Orlando Resort with littles?