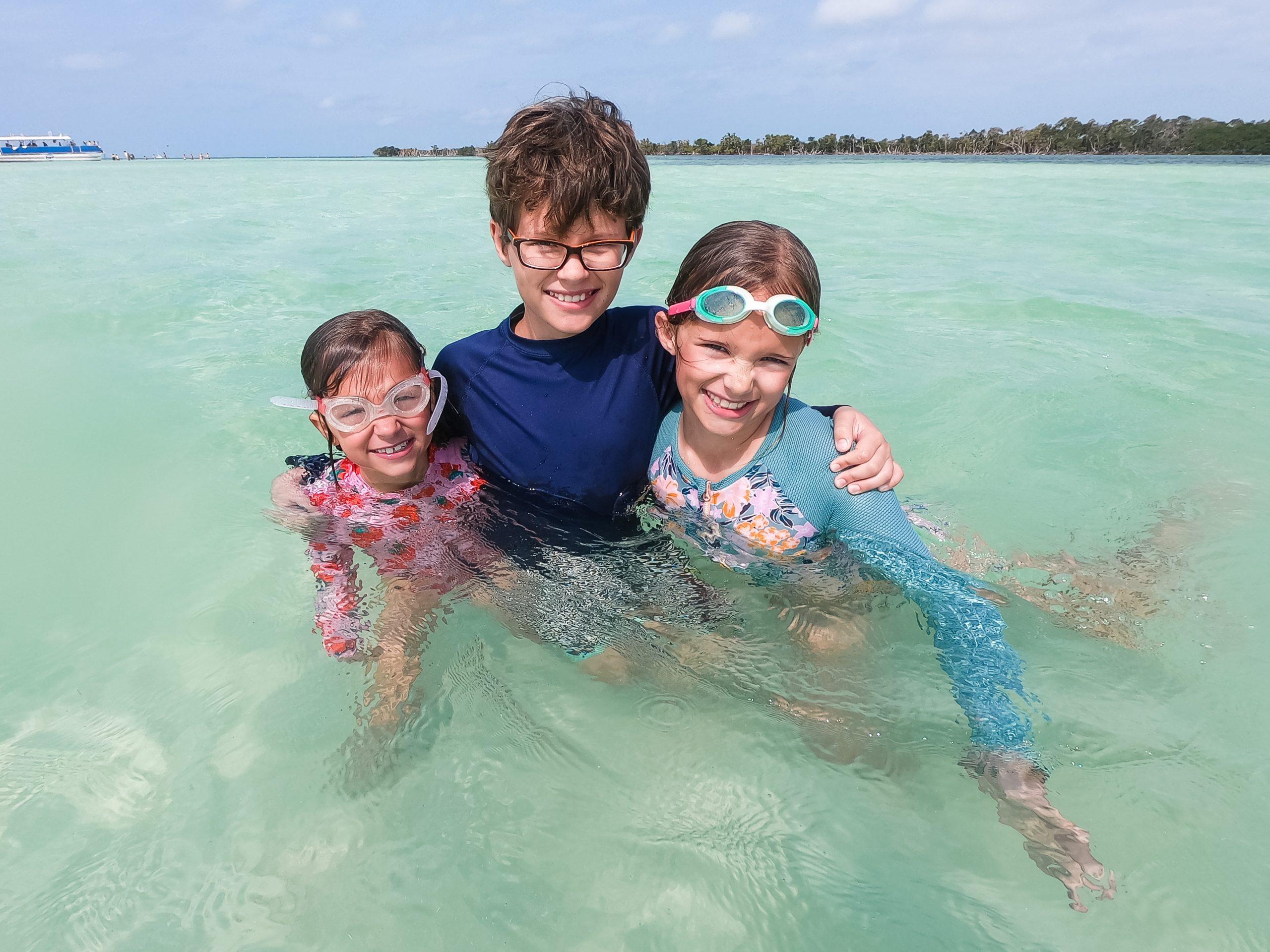 Fun Fact: Florida spans just under 450 miles from north to south! The Sunshine State covers a lot of land, and as we know, one of the more sought-after vacation spots in our amazing state is the Florida Keys. There are roughly 800 keys (islands), so when I started planning my family's Spring Break trip, I was immediately overwhelmed! However, after some diligent research, we came up with some relaxing but fun activities for exploring the Florida Keys with kids.
We started our vacation by driving to Miami and hopping on a Disney Cruise. After our four-night cruise, we made our way down to the Keys — but not without a couple of stops first!
Though technically not in the Keys, Robert is Here Fruit Stand was a great "old Florida" place to start the second leg of our vacation. I met Robert himself at the checkout, and we enjoyed fruit smoothies and milkshakes (all free of artificial dyes, preservatives, and flavors). There is an amazing variety of fruit, including several types I had never heard of (guanabana, anyone?). The employees will cut up any fruit you buy which is a huge perk when you are on the road! Another highlight of the fruit stand was the animals — there were so many different species, I think my girls could have stayed all day! But our stomachs were ready for a meal, so we headed down to Robbie's of Islamorada.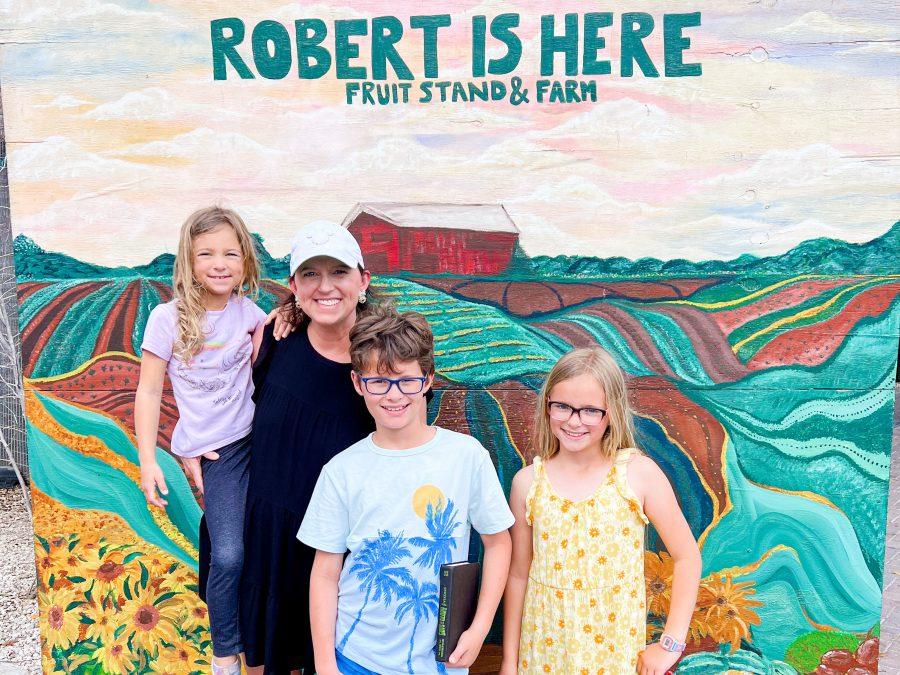 Robbie's is an extremely touristy stop, but we loved eating our lunch near the water, and our server was just the sweetest. There are many different sections of shops and merch you can buy, and of course, a lot of people enjoy feeding the giant tarpon out on the dock. We also loved watching boats coming while we ate. You can rent kayaks, boats, and paddleboards at Robbie's, as well. We were anxious to get to our resort, so we skipped the feeding and rentals this time around, but it looked like fun!
One of the main reasons to go to the Keys is to get out on the beautiful, crystal-clear water. Be it snorkeling, paddleboarding, kayaking, or swimming, you simply have to enjoy the water! We took an awesome "chill" eco-tour with Fury Key West, which was perfect for families. Nothing too crazy, but it felt like an adventure to our young kids. There were a lot of people on the tour, so there were two boats that went out together. Our first stop was snorkeling (and on the way out we were fed a light breakfast), and the second stop was at a sandbar. We took kayaks and paddleboards out, and the guides gave us a lesson on ocean animals and how to preserve the beautiful world we live in! As we got back on the boat there were adult and kid beverages, along with a beautiful spread of food for lunch.
READ: On the Road: Snorkeling in Key Largo
There are many family-friendly stops you can make in Key West, including visiting the Key West Butterfly Conservatory (be sure to say hi to the flamingos), touring Ernest Hemmingway's Home, walking the steps of the Key West Lighthouse, eating at Sloppy Joe's, enjoy some Cuban coffee, taking in the sunset at Mallory Square, journeying through the Key West Aquarium, and hanging out on Smather's Beach. And of course, a trip to Key West wouldn't be complete without a picture at the Southernmost Point buoy! If you want someone to take you to most of these places without having to think about it, hop on and off a Conch Train.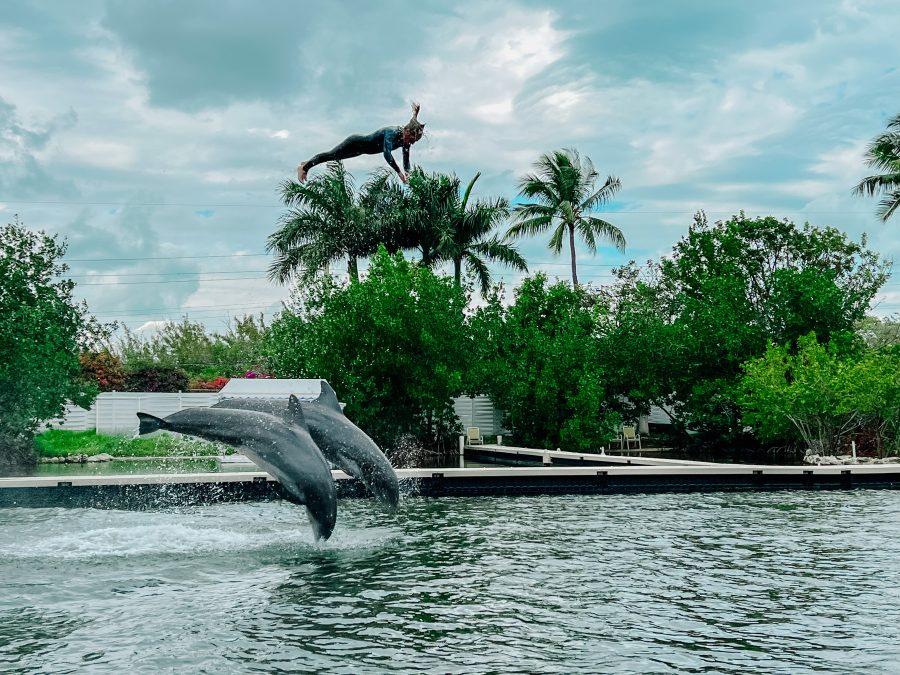 I think the highlight of our time in the Keys was our visit to Theater of the Sea. Unlike the large theme parks in Orlando (which I know well and love), this was a very small and intimate experience with many different animals. The animal specialists were extremely knowledgeable and friendly. We saw gators, turtles of all sizes, many species of birds (the bird show was a highlight for my youngest), sharks, fish, and dolphins. My favorite part of the day was the dolphin show. The kids could get so close to them, and dancing and having fun was encouraged! There are a few sets of shows each day, and you rotate through them all, one right after the other. It was a simple setup that we really enjoyed. You can also do meet 'n' greets with many of the animals, which is on our to-do list.
There are so many activities and places to visit in the Keys, you could spend weeks there and never see it all! These are just a few of the tested and approved things to do that my family enjoyed! We'd highly recommend a visit to the southernmost region of our Sunshine State.
Have you been? What's your favorite place to visit in the Florida Keys with kids?