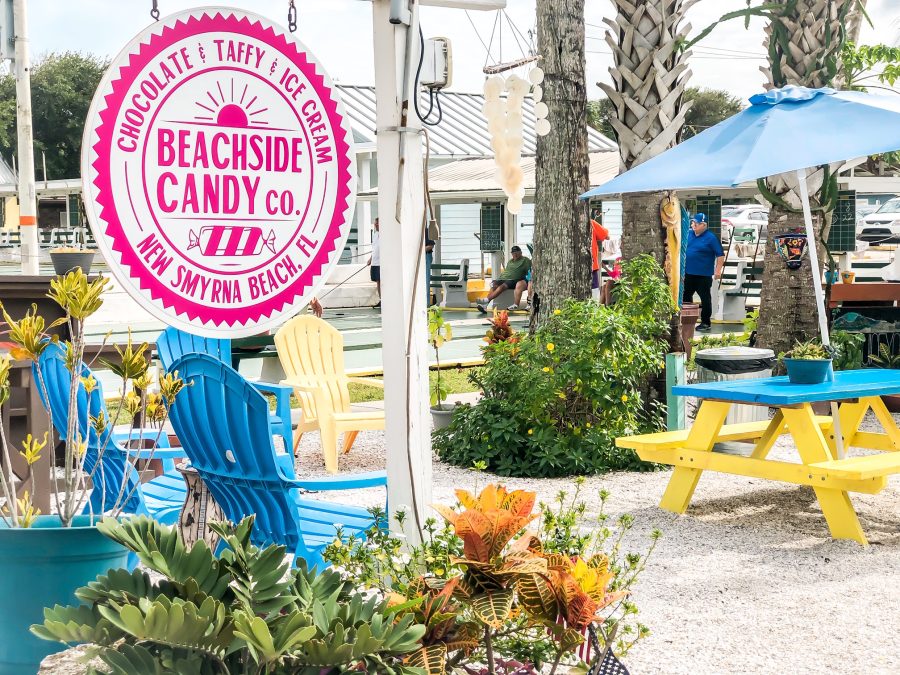 Shopping and exploring new places is always more fun with friends! Come along with us as we share about holiday road-trippin' to New Smyrna Beach. Just down the road from Jax, New Smyrna Beach is the perfect spot for a girls' day out or getaway this holiday season.
This charming seaside town is filled with friendly locals, unique shops, and delicious dining. You can shop 'til you drop for everyone on your list, then relax and recharge! So grab your gal pals and take a stroll down beautiful Flagler Avenue and Canal Street and you will find some of our new favorites…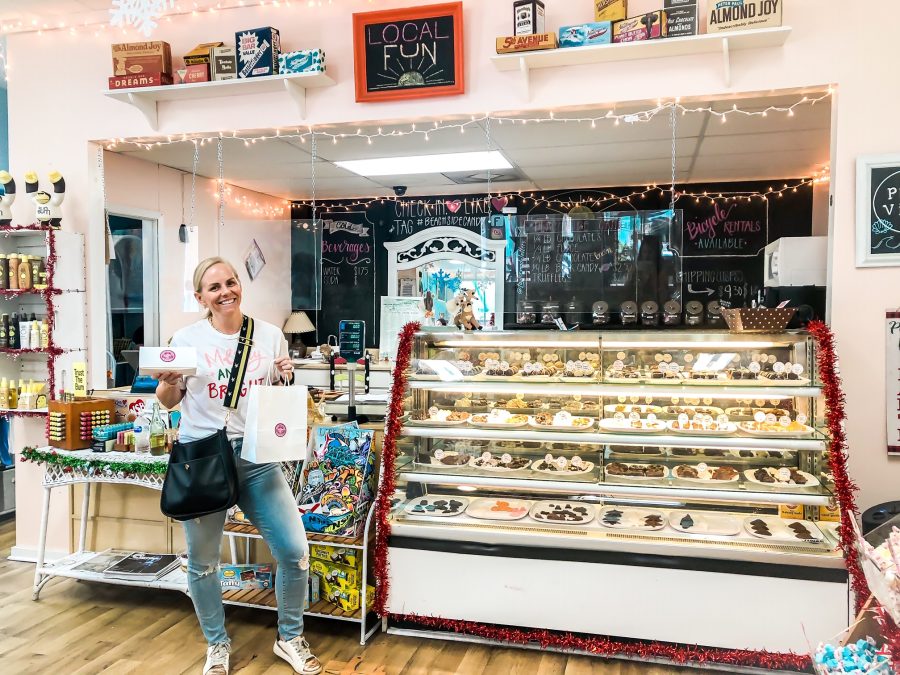 Satisfy your sweet tooth at locally owned and operated Beachside Candy by visiting The Chocolate Case or enjoy delicious Hershey's Ice Cream. The Candy Bar will make you feel like a kid again — fill up on bulk candy for the road trip home, and make sure to grab some of their yummy fresh saltwater taffy. We also snagged some fun stocking stuffers with their selection of retro candy and novelties! Beachside Candy also offers T-shirts, candles, spices, honey, jewelry, greeting cards, and other treasures, many locally made. They offer free local delivery and shipping in the USA!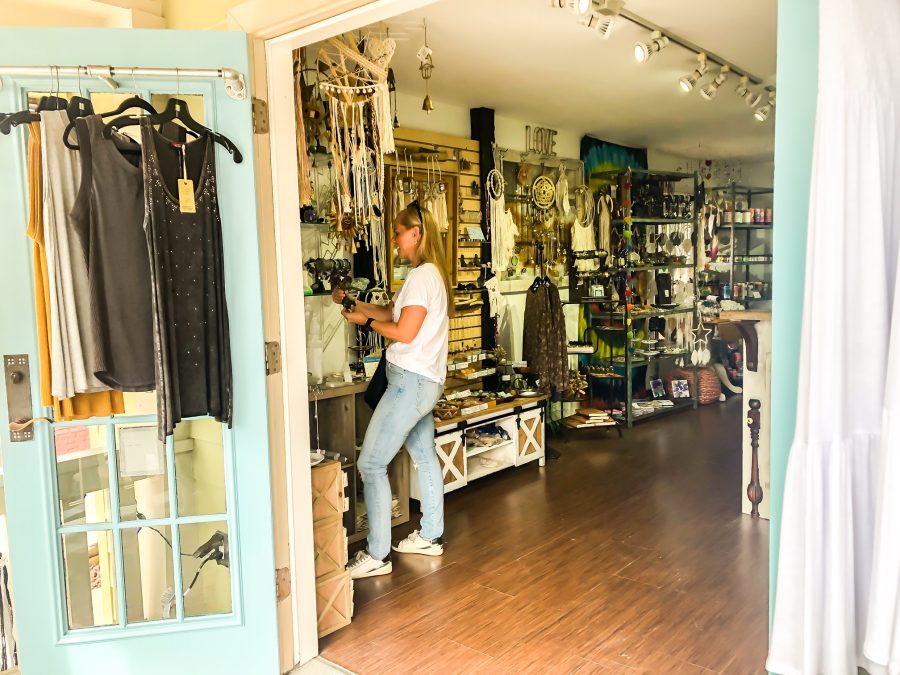 Go. Do. Love. Our next stop instantly provided serenity as we strolled down to Gypsy Vibes, located in a cute house just along Flagler Avenue. This shop offers unique gifts for the dreamers in your life and features a wide selection of crystals, healing stones, and gems, in addition to apparel, jewelry and accessories, stickers, and home decor by local artists. Founder Shannon, an intuitive healer, also hosts healing sessions and workshops, which are a perfect way to relax and recharge on your getaway. The stars aligned when we popped into this locally owned shop, and we even left a positive affirmation message for a future holiday shopper!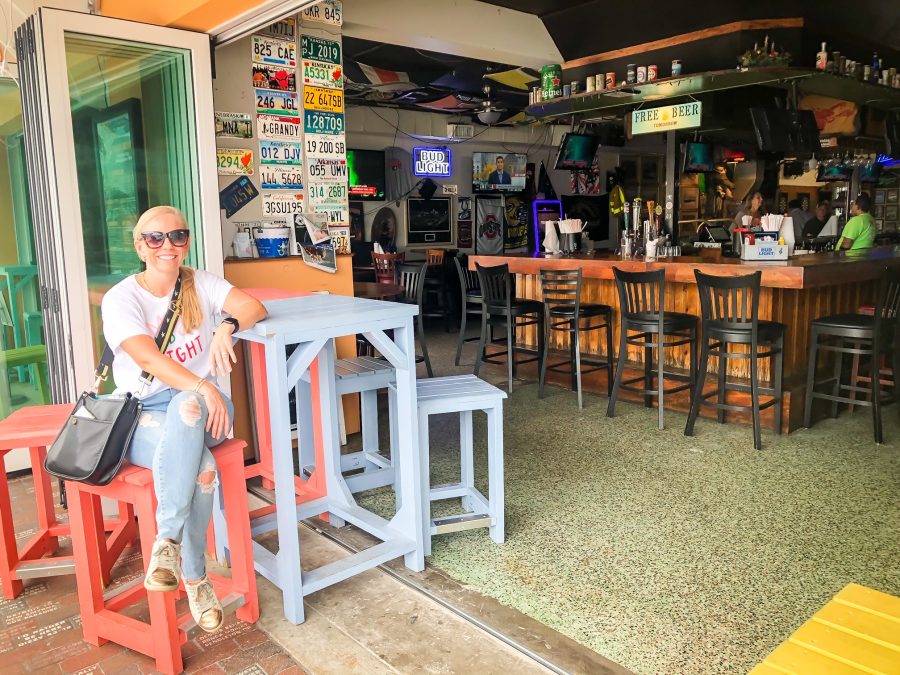 Shopping can make a mama hungry! Take a break and enjoy many of the dining options in New Smyrna Beach. We stopped along Flagler Avenue and dined al fresco at locally owned Da Kine Poke. We recommend a signature bowl like the Tupat's Island Bowl, or build your own Poke bowl, and of course, say cheers to the holidays with a refreshing beverage. We even spotted some roaming roosters, the perfect addition to the scenery for this coastal town! If you are looking for family-friendly options, Flagler Avenue Pizza Company slices looked delicious, and you can satisfy your seafood hankering at Ocean Breeze Tiki Bar. Connor's Corner, located behind Tayton O'Brien's Irish Pub hosts a beautiful Beer Garden and is also kid (and pet!) friendly. Beach Jerky is another great stop for a snack or gifts for foodies in your life, with local jerky, nostalgic candies, and unique hot sauces. 
Another must-visit in New Smyrna Beach is the Marine Discovery Center, a fun stop for the whole family located just over the North Causeway drawbridge from Flagler Avenue. Marine Discovery Center offers indoor saltwater Marine Exhibits, with marine aquariums on display, and educational exhibits to learn about the sea creatures living in the Indian River Lagoon. Sandi's Sea Shop, located at the MDC, is a gift shop full of marine life-inspired gift items, including plushes, books, New Smyrna Beach souvenirs, and more! Shopping for an adventurer in your life? Give the gift of experiences with a gift card for a summer camp or guided, educational boat tour. MDC offers kayak tours and on-foot tours as well.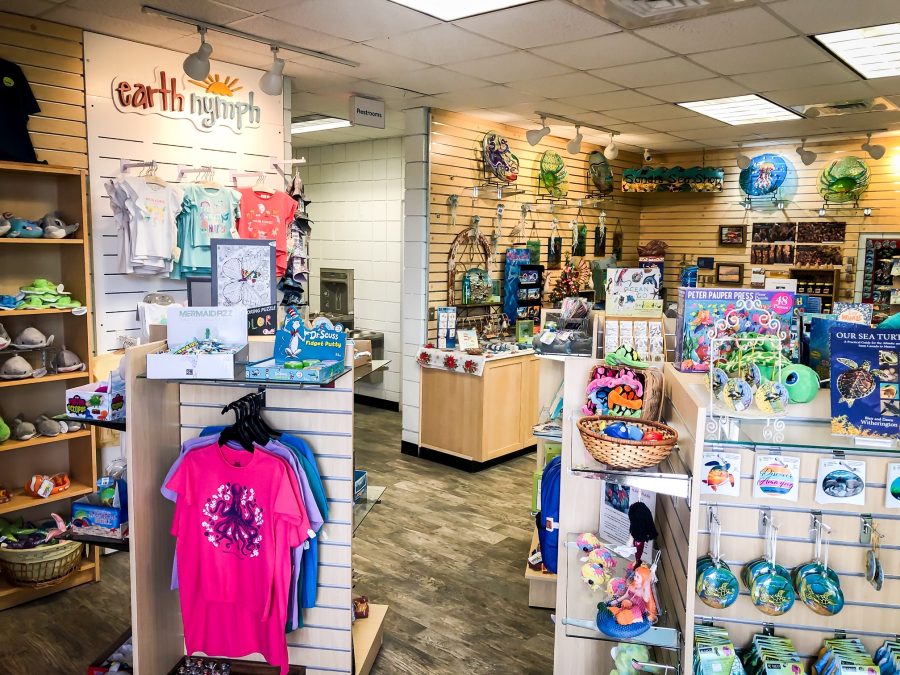 The holidays can be busy, so remember to enjoy! A road trip to New Smyrna Beach can provide a quick escape from the hustle and bustle. Looking for some new holiday events to make a tradition? Enjoy Christmas on Canal, with events like a Girls' Night Out (ticketed event), and 1st Saturdays on Canal with the Farmer's Market and Canal for the Art and Artisan Stroll, as well as the 1st Saturday Sip & Stroll (ticketed event). And the holidays wouldn't be complete without The City of New Smyrna Beach's Christmas Parade and the Canal Street Classic Cruise Car Show. The Southeast Volusia's Holiday Boat Parade travels along the Intracoastal Waterway in New Smyrna Beach and Edgewater, delighting visitors and residents alike, located at Riverside Park. For more information on events this holiday season, click here.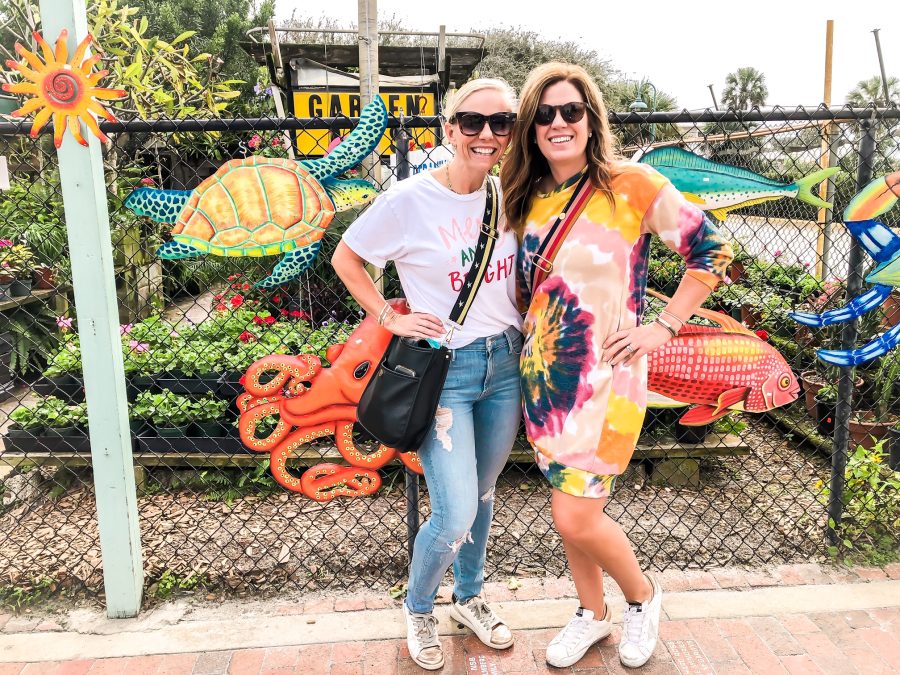 Ready to relax and recharge? With convenient accommodations right along Flagler Avenue and the 17-mile stretch of white sandy beaches offered by New Smyrna Beach, there are many places to unwind and rest your feet after a busy day of shopping.
You can enjoy a hotel stay just steps from New Smyrna Beach and Flagler Avenue at Spring Hill Suites New Smyrna Beach or the quaint oceanfront boutique inn Salty Mermaid Hotel, fully remodeled with a modern design and a cute gift shop for all you mermaid lovers! Rental properties and condos are also great nearby options if you wanted to make it a family affair, or bring all your girl tribe for a fun holiday shopping adventure.
There's so much more to explore in New Smyrna Beach this holiday season and throughout the year. We are happy to support a nearby Florida community and excited to #PutNSBUndertheTree with all the finds for those on our holiday shopping list! Check out more of our adventures here on Instagram! We #LoveNSB and can't wait to visit again soon.