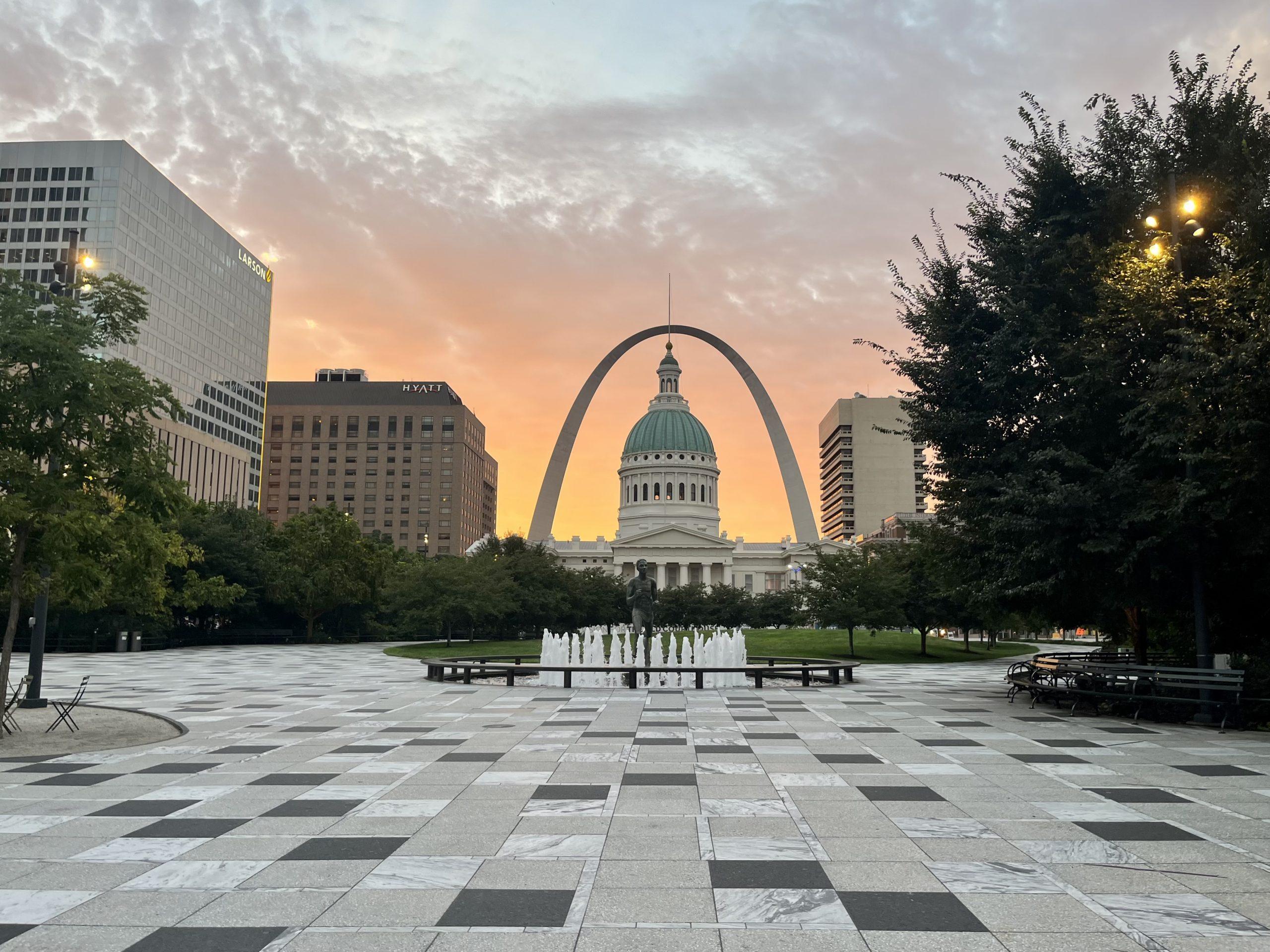 Maybe, like me, the only thing you know about St. Louis is the iconic Gateway Arch, but there's more to the city! Sure, it's not making any top 10 lists of honeymoon destinations, but I had the opportunity to drag my husband along on a work trip to St. Louis, Missouri, and much to our surprise, it was an inexpensive romantic getaway spot with plenty to do.
Conveniently located on the Mississippi River, it was a bustling manufacturing hub from the 1890s through the 1920s and boasts a number of ornate and historically significant factories, buildings, and skyscrapers. The Gateway Arch National Park, while impressive, is but one of St. Louis's many beautiful public parks, and there is no lack of delicious restaurants or fun attractions, either!
READ: A Midwest Mom's Guide to Jax
What To Do
Just a short walk from our hotel in downtown St. Louis was a former shoe factory turned giant indoor and outdoor playground, City Museum. I know this is a blog post, but the City Museum is hard to describe in words. The 75,000-square-foot "all ages interactive playground" has a 10-story slide, a rooftop Ferris wheel, the world's largest pair of underwear located in a bar called the "Odditorium," and climbing and caves so extensive it's impossible not to get lost! I'm sure it would be an amazing place to take a kid, but two playful adults had the time of our lives there, too.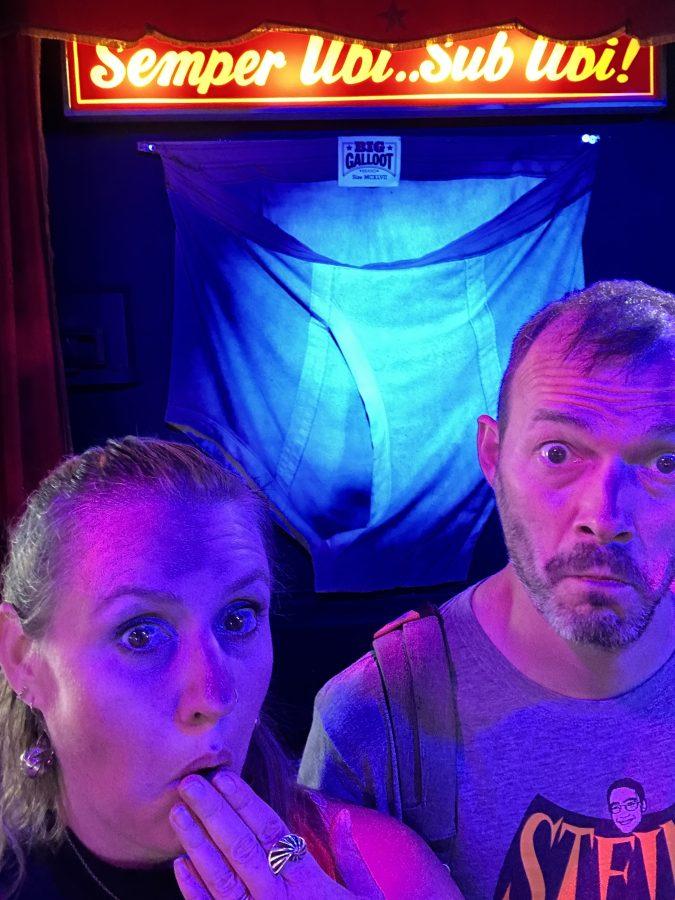 We didn't make it to the St. Louis Zoo, but thanks to donations and a special local tax district, several St. Louis attractions are free and the zoo is one of them! The Missouri Botanical Garden was a short walk from our room at the bed and breakfast, and we spent almost an entire day here just wandering through the 72 acres of gardens, many of which were adorned with Chihuly glass sculptures. There is also a large children's area if you do bring little ones along.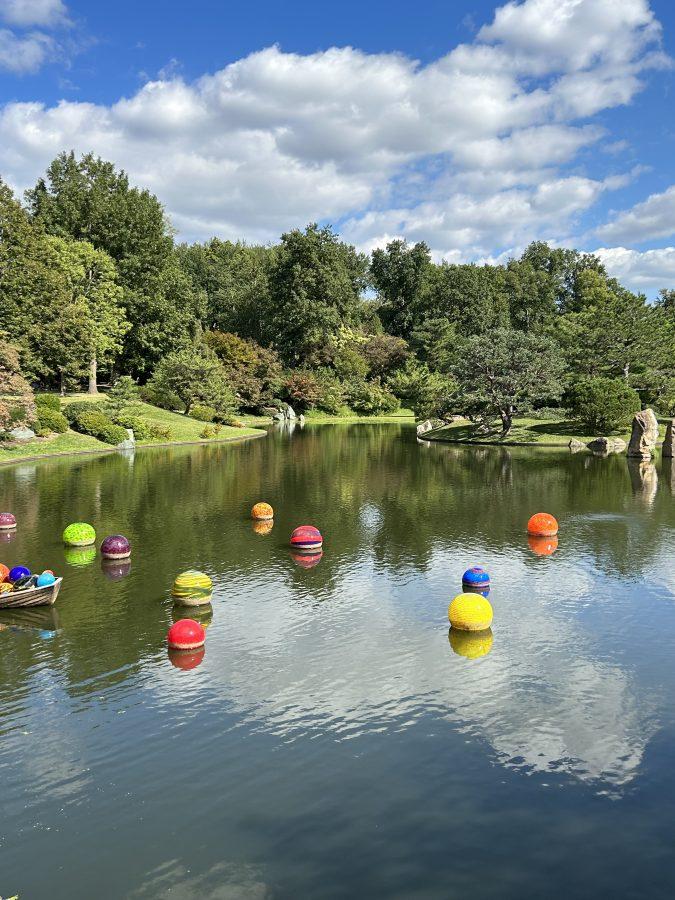 We didn't visit the St. Louis Science Center either but will when we return this summer as a family. It is one of the largest science museums in the U.S. and is another FREE attraction!
Where To Stay
We stayed downtown at the Marriott Grand which was walkable to the Arch and Busch Stadium, where the St. Louis Cardinals play.
Once I finished my work commitments downtown, we went to our romantic getaway, the Fleur de Lys Mansion. The entire neighborhood, Compton Heights, located three miles from downtown, is a national historic district and is walkable to many parks, shops, and attractions. The beautiful historic mansion felt like traveling in time. Each morning we were treated to a three-course private breakfast prepared by the chef and innkeeper.
Since the Fleur De Lys isn't kid-friendly, if you're traveling to St. Louis as a family, I recommend finding accommodations in the Forest Park or Clayton Neighborhoods, which are vibrant and near many of the city's attractions.
What To Eat
As for food, St. Louis is known for two things: barbeque and toasted raviolis, or "t-ravs." Salt + Smoke is on most "Best Barbeque in St. Louis" lists and has a few locations in the city. We visited the one downtown overlooking the Cardinals Stadium and it did not disappoint on either dish. The pimento cheese toasted ravioli was delicious, and my meat-eating dinner companions said the St. Louis-style barbeque — a faster-cooking style of barbeque that is grilled and then sauced — was delicious.
St. Louis has a rich Italian history and culture, much of it clustered in The Hill neighborhood. We got so many recommendations for Italian restaurants to try in this neighborhood that we just randomly picked one, but I don't think you can go wrong. Two drinks, an appetizer, and two entrees plus a tip were under $60. We LOVED how affordable St. Louis was.
SweetArt Vegan Bakery and Cafe is near the botanical garden and serves delicious vegan sandwiches and sweets, perfect for a picnic at the nearby Forest Hill Park. For dessert, we had the Faux-Ho, a vegan take on the classic Swiss Roll treat. It was as awesome as it sounds.
A horror movie-themed vegan taco shop is a restaurant for a very specific audience, but I am 100% that audience. If you are, too, Terror Tacos was another favorite.
My husband knows I'm on a mission to visit the coolest coffee shop in every city I visit, so he found the one in St. Louis! Crave Coffeehouse, a non-profit coffee shop located inside a still-operating Lutheran Church built in 1868, is closed on Sundays to accommodate church services.
I'm not getting paid by the City of St. Louis to write this, so I'll be honest: St. Louis has struggled in recent years. The city has consistently lost population since 2010, the number of people living there is now less than it was in the mid-1800s. This is evidenced by the number of boarded-up storefronts in the downtown area. However, we never felt unsafe, we never had to wait for a seat at a restaurant, and the city is absolutely beautiful. St Louis, Missouri, is so much more than just an arch!