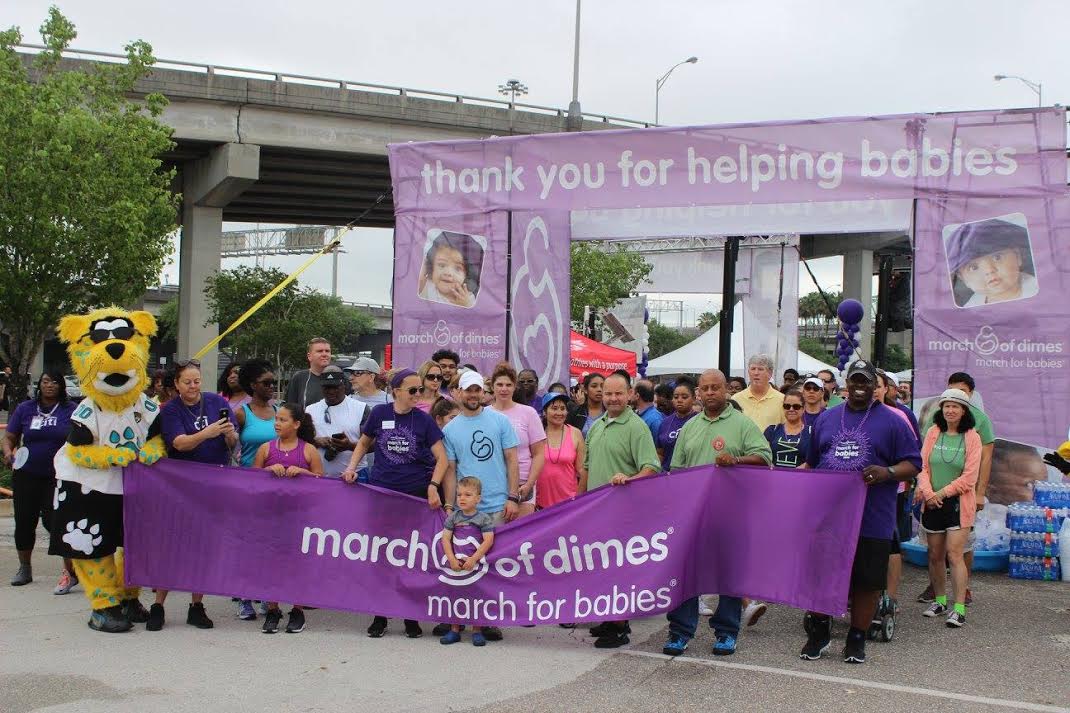 Growing up, I had heard of March of Dimes and my family always contributed when the envelope with the dime arrived in the mail. Little did I know that in 2011, my life would change in a way that put me on a path to personally helping this wonderful organization.
In January of 2011, my husband and I received the news that after a long battle trying to get pregnant, we were in fact, having twins! We knew the dangers of prematurity with multiples but tried our best to remain positive. Early in my second trimester, our fears began to come true, and I started having contractions and heavy bleeding. I was placed on hospital bed rest at 23 weeks and was hoping to carry as close to term as possible. Unfortunately, we did not make it that far, as Eden and Elliot made their entry into this world at 24 weeks earning the name, "micro-preemies" and weighing just over 2 lbs. Had they arrived even a few days earlier, and they may not have been saved.
The use of pulmonary surfactant therapy was critical in the first days for my twins. We are eternally grateful to March of Dimes for providing the funding for the use of this treatment to speed the development of premature babies' lungs. Without the use of surfactant, Eden and Elliot may not have made it through the initial stages after their birth.
As a mother, it was the most difficult and trying thing I could have ever imagined — to have to sit back and helplessly watch my tiny babies struggle through every moment of every day. I could not hold them for the first four days of their little lives, and when I finally could hold them, it was only for a moment. The unknown of our situation and the day-to-day up-and-down medical battles we experienced were terrifyingly stressful. The only way we made it through was by support from all the amazing medical staff and our friends and family. I think about the poor babies who have no family and the parents of premature babies who have no family support. No baby should have to endure what Eden and Elliot suffered through for four months in the hospital.
My miracle babies survived respiratory distress requiring intubation and ventilation, heart valve complications, pulmonary complications, bilateral brain bleeds, jaundice, blood transfusions, renal insufficiency, hernias, feeding difficulty with frequent aspirations and much, much more. They still have scars from the constant needle pricks, but they made it!
We were extremely lucky to have come out of those four trying months with two healthy babies, and I want to help the millions of other babies who do not have the same luck. Some never even make it home. Others do, but they face lifelong medical difficulties. We can do something to help, and that is why I am here and why we walk.
On May 6th, you can join us at 8 a.m. for the First Coast March for Babies at Jacksonville University, starting and finishing on Dolphin Green along the St. Johns River. Lace up your sneakers, bring your friends and family, and come out to walk with us! Festivities kick off at 8 a.m. and the walk begins promptly at 9 a.m. Food, fun and music for the whole family! Dogs will also be allowed, but make sure they are on a leash at all times. For more information or general inquiries about day of activities and how to start a team, please contact Ericha Spaur at [email protected] We hope to see you there!
About the Author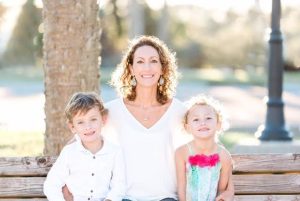 Jennifer Freidenstein is a Speech-Language Pathologist who currently stays at home to take care of her 5-year-old twins. She really enjoyed her work as a Speech Pathologist providing therapy for adults in the inpatient rehabilitation hospital and nursing home settings. She hopes to get back to work once the twins are in school full-time. Jennifer is an active member of her neighborhood community as well as a board member for the Ponte Vedra Mom's Club. She and her husband love to travel and feel so fortunate to be able to live in Florida where every day seems like a vacation!