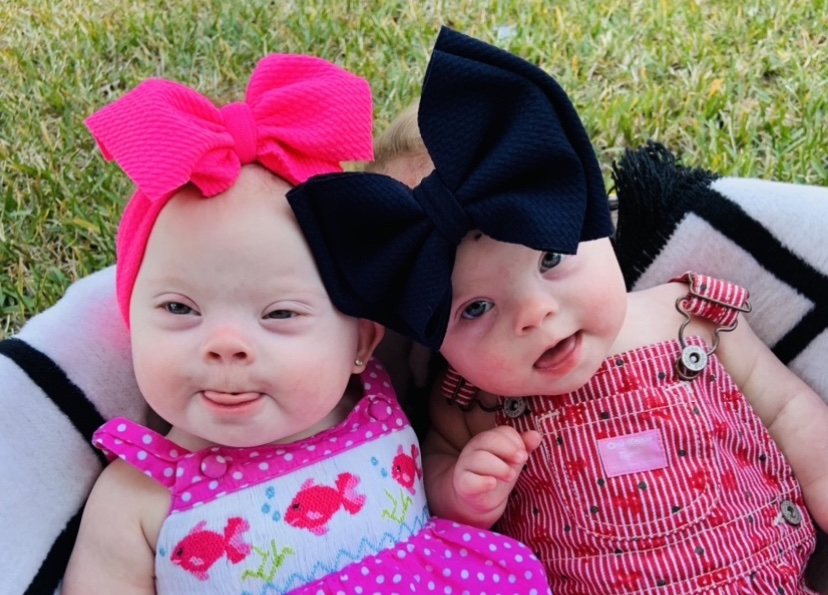 Savannah Combs knew her adorable twin girls — born in May 2021 — were something special, but she didn't quite know just how precious they were until a little later. Her daughters have since garnered national media attention, even going viral on social media.
Twins Mckenli and Kennadi Rue Ackerman were both born with Down syndrome, which is "exceedingly rare," according to Dr. Pamela Trapane, medical director of Wolfson Children's Hospital's Duran Genetics Center.
"For every 1,000 twin pregnancies, around two will have at least one baby with Down syndrome," Dr. Trapane told TODAY. "However, the chance prior to a pregnancy that the pregnancy will be twins and that both twins will have Down syndrome is around one in 1 to 5 million."
Soft markers indicated that at least one of the twins may be born with Down syndrome, but Combs and her husband, Justin Ackerman, opted not to confirm with an amniocentesis test. The girls were born two months early on May 12, 2021, at Baptist Medical Center Jacksonville downtown.
"I felt like nothing would truly prepare me if I was to know beforehand," she said. "We were told not to expect them to cry or to breathe on their own, but they both came out screaming and needed no oxygen! The birth went so smoothly, and I was so happy they made it out alive. My husband was the same — he was a bit emotional, but we told each other that we would love them regardless."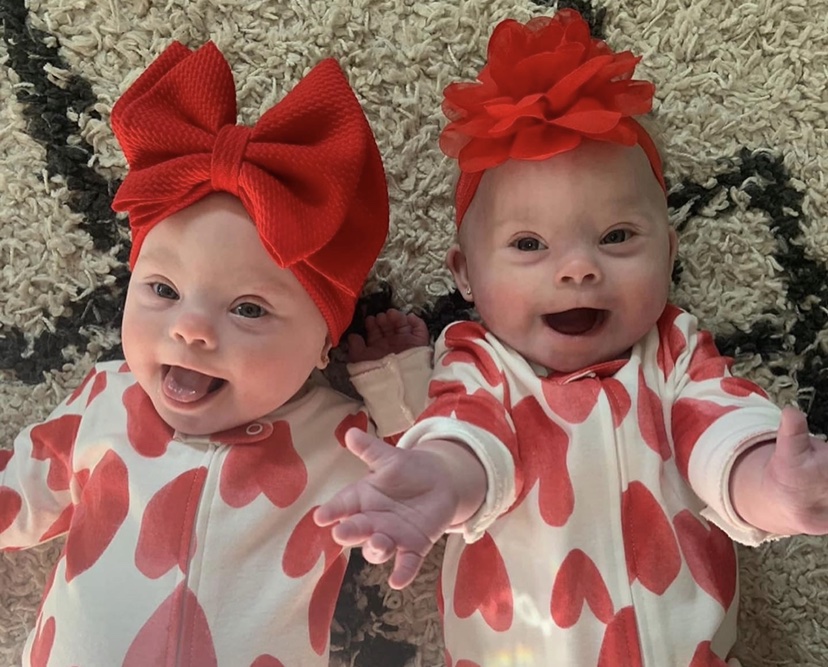 The twins were later transferred to the Wolfson Children's Hospital NICU at Baptist Medical Center South, where they spent about four weeks.
"We loved it and learned so much," Combs shared. "The staff was awesome, and the girls got a bigger room where they were able to have the same room and be next to each other."
The Borowy Family Children's Critical Care Tower on the Baptist Medical Center Jacksonville and Wolfson Children's Hospital campus includes a three-floor Neonatal Intensive Care Center with even more advancements and amenities for newborns and their families.
"The Neonatal Intensive Care Center in the Borowy Family Children's Critical Care Tower features advanced technology to care for the most critical and vulnerable newborns, with features to make families as comfortable as possible, no matter the duration of their stay," said Cicely (CC) Brooks, chief nursing officer and vice president of Patient Care for Wolfson Children's Hospital. "Every aspect of the building was designed with our patients, families, and team members in mind. It's our honor to be able to provide world-class care to even more infants and children throughout the region."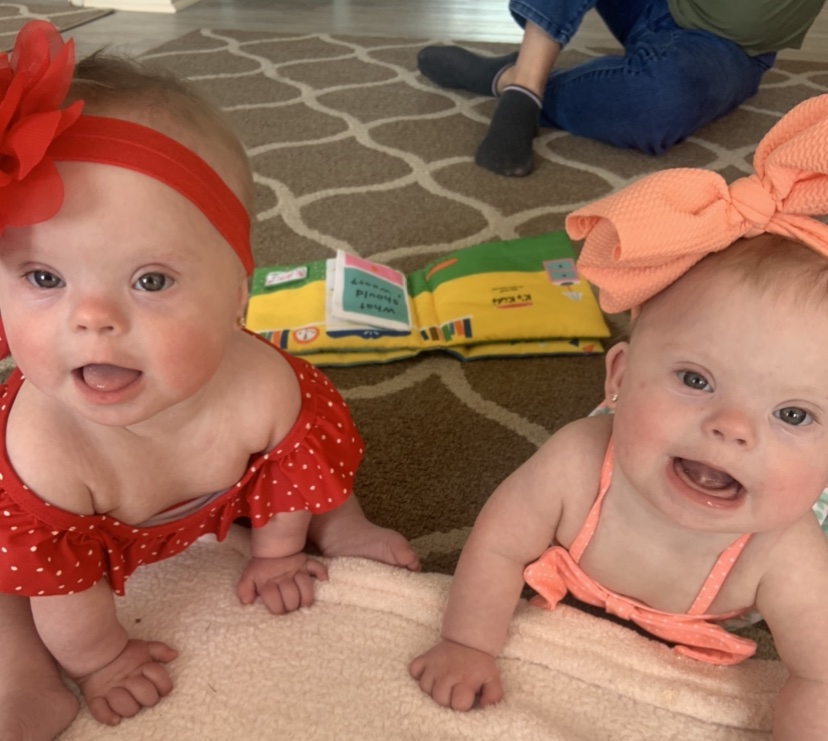 Today, the family of four is "doing great." Now 9 months old, the girls "are both healthy, happy, and rolling all around."
"They are trying to crawl but not quite there yet. They are sitting assisted and have such personalities," shared Combs. "Kennadi Rue is a ray of sunshine, very curious, and loves Mickey Mouse. She loves to roll and talk to herself. McKenli is a handful and is stuck to her mama's hip, but I love her so much for it. She is just now really finding her smile, and it's the funniest thing ever!"
The 24-year-old first-time mom added that her daughters "mean the world" and have taught her "to love like no other."
"Down syndrome is just a diagnosis and made out to be scary, but in reality, it is normal people with just extra love in my opinion," she said. "When they succeed at something, it's only more memorable because we worked so hard to achieve it. They can do anything they put their minds to."
More About Wolfson Children's Hospital
Wolfson Children's Hospital is the only hospital just for kids in the North Florida and South Georgia region, providing care for children of all ages with congenital heart conditions, cancer, neurological disorders, orthopedic conditions, behavioral health disorders, and more.