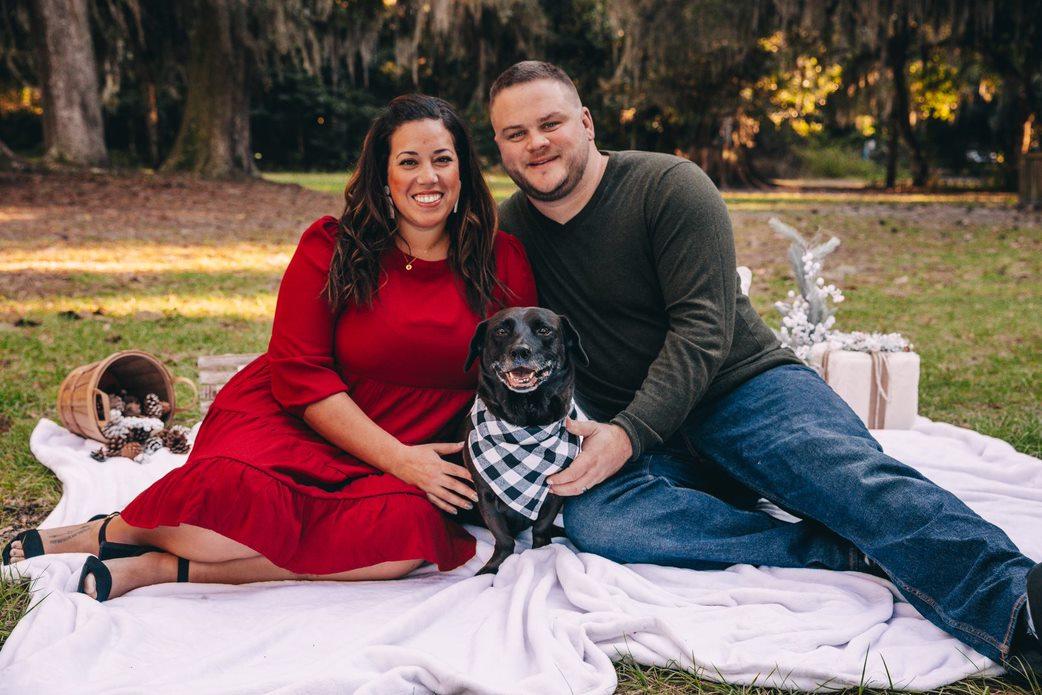 For a moment, take a long, hard look at your kids. Think about how much you love them and how you would do anything for them.
Now imagine you had to pay hundreds of thousands of dollars for just the chance to have them. Imagine going on a rollercoaster with many highs and so many lows, your life revolving around infertility appointments, blood draws, vaginal ultrasounds, tests, biopsies, surgeries, financial stress, and relationship strain… all for the possibility to have something that so many people attain so easily. Sometimes accidentally. 
Then as you're silently going through this insane marathon, usually alone due to shame, you get asked constantly if you have kids or when you're going to have kids. You politely say, "We're trying," or "Not yet," and then go home and silently cry. If you do open up, even just a little bit, you're swarmed with unsolicited "advice."  They say, "Just relax, go on vacation and it will happen," or the famous "My cousin's, neighbor's, teacher's friend (or some other far-off relative) went through IVF, then stopped trying and naturally got pregnant." 
IVF (in vitro fertilization) is not a guarantee. IVF and assisted fertility treatments are a very expensive, all-consuming science experiment to have a baby. Every person is unique and every body responds differently to medication and treatments. They are also not accessible to everyone, as most health insurance plans do not cover fertility treatments. So, on top of being diagnosed with infertility, you now must figure out how to afford the treatment. One round of IVF can cost between $15,000 and $30,000. Patients take out a second mortgage, go into insane credit card debt, borrow from family, or simply accept that they can't afford it. All for a chance. 
READ: What I Wish I Knew Before IVF
Once you've accepted that you can't get pregnant naturally and must seek medical help, you go through various stages of grief. You are in denial, angry, bargaining, depressed. You feel very alone, surrounded by pregnancy announcements and pregnant women all over social media.
And once you accept this is the route you will have to take, you assume that science will guarantee a baby. There must be a happy ending after everything we've gone through. 
Sadly, that's not always the case. I've been working with a fertility doctor for over five years — actually three different doctors. I've had five IUIs (intrauterine insemination), four egg retrievals, one laparoscopic surgery, my husband had microTESE surgery, one fresh transfer, and three frozen embryo transfers. We're still childless.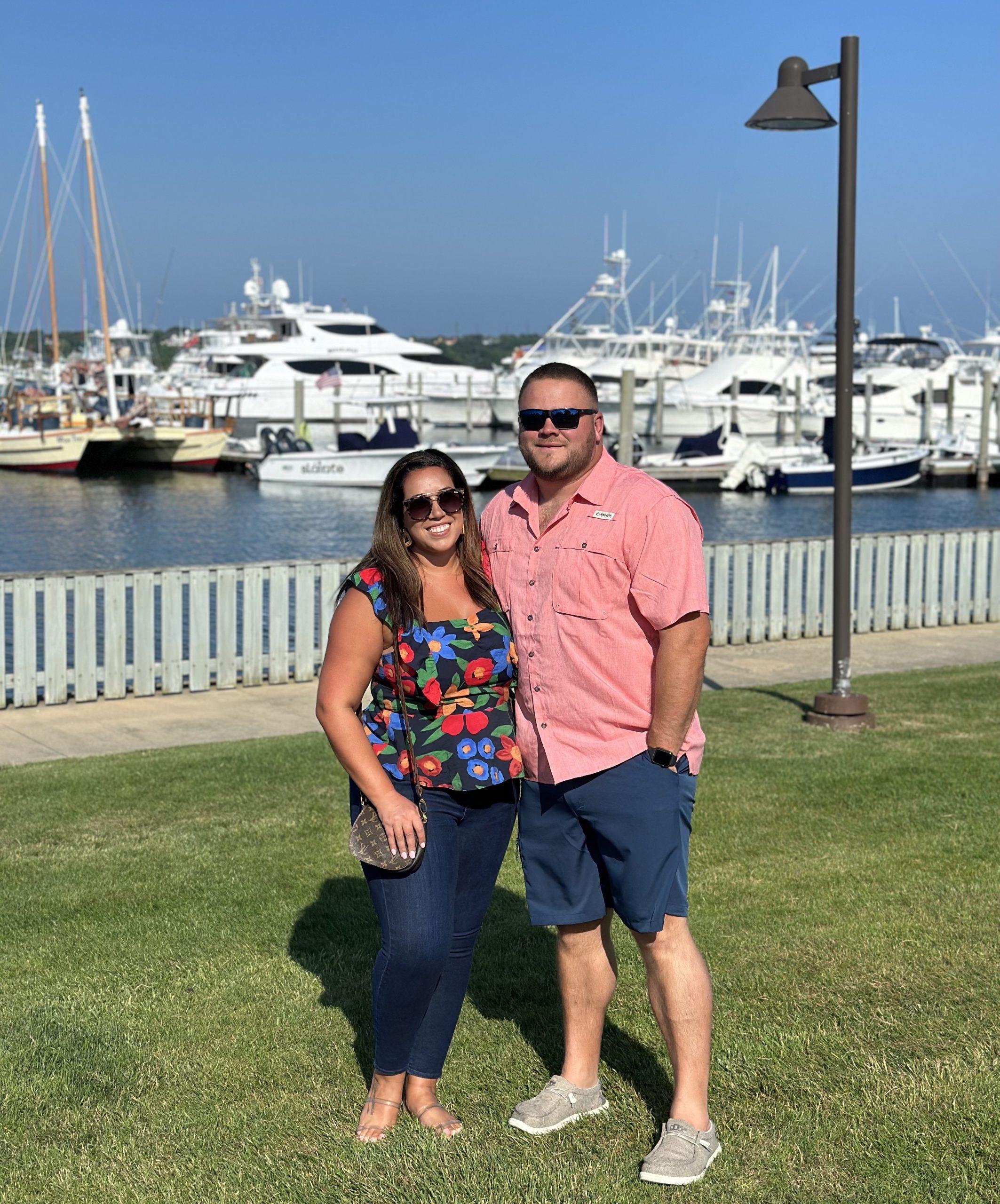 Over the course of the last five years, my dad passed away unexpectedly, a week after suffering a miscarriage. Two months later, my father-in-law passed away unexpectedly. I started experiencing depression, PTSD, and anxiety for the first time in my life. Therapy has saved me, and couples therapy has helped my husband and I cope with all our loss and try to seek happiness in the darkness.  We feel like we're being left behind, that we're being punished for something.  I've lost friends who don't understand or simply have children and move on to their next chapter. We're still here trying. It only gets more difficult with every passing birthday, witnessing every friend who started "trying" around the same time that we did and now have 2+ kids. 
All the love that you feel for your kids who are earthside, we feel for the imaginary children we are longing for. The life we desperately want and are fighting for. If we didn't have hope and love, we would stop putting ourselves through this agonizing torture. 
The next time someone opens up to you about infertility or struggling to get pregnant, please remember this article and don't offer any "advice."  Simply say, "I'm so sorry you are going through that, it must be so difficult."  Remember to include her and keep reaching out, even if she doesn't always respond. She is grieving.
READ: Say This, Not That 
To my fellow infertility warriors, you are badasses and you are not alone. To the friends I have met because of infertility, thank you for making me feel less alone and not completely insane. To my friends and family who have been there for me, I appreciate you more than you know. To my husband, Jimmy, who wants to be a dad as much as I want to be a mom, you've supported me and been through it with me, I love you. 
I hope and pray that one day I'll be able to look back on this journey and understand WHY. Unfortunately, not everyone is so lucky. Be kind and mindful, women around you are silently suffering every day. 
About the Author
Leah Maieski was born and raised in Long Island, New York. Leah received her Bachelor's degree in Sociology at Jacksonville University where she was an active member of the Delta Delta Delta sorority, Panhellenic Council, and Sociology Club. Leah fell in love with the city, beaches, and culture of Northeast Florida. She continued her education at Northcentral University and received a Master of Education degree specializing in Leadership in Higher Education. Leah worked in social services for several years serving adults with developmental disabilities. When Leah and her husband bought their first home in 2013, she felt a spark and knew she wanted to pursue a career in real estate. She finally took a leap of faith and got her real estate license. Leah loves that she can combine her passion for real estate with helping and serving others. She strives to provide top-notch service and dedication to her clients long after they leave the closing table. She can't wait to help you find the perfect house, whether it's your first or your forever home! Leah currently resides in south Jacksonville with her husband, Jimmy, a deputy with St. Johns County Sheriff's Office, and their dog, Jake.