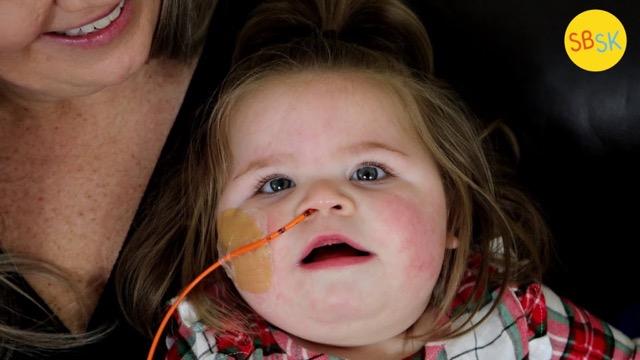 I gave birth to our second daughter, Harlow, on June 21, 2021, and we spent the first 8 months of her life searching for a diagnosis of what was behind her congenital hypotonia (low muscle tone since birth). While we continued to hold onto hope that this was benign, we knew there were upwards of 600 causes for hypotonia, and the older she got and the more milestones she was missing we began to lose that hope. By this point last year, Harlow had already endured multiple blood tests, mouth swabs, and an MRI. Her MRI came back abnormal, showing the left side of her brain was smaller than it should be, and she had extra fluid in the 3rd ventricular system. These results pushed us to the next step of genetic testing, Whole Exome Sequencing, along with a separate test for leukodystrophies (genetic diseases that affect the white matter in the brain).
On March 31, 2022, our lives were forever changed when we learned that Harlow has a spontaneous mutation on the PDHA1 gene which causes a rare degenerative mitochondrial disorder called Pyruvate Dehydrogenase Complex Deficiency (PDCD), and was told there was no cure for this disease and life expectancy can range from early childhood to adolescence. We were sent home with information on a metabolic team to coordinate a ketogenic diet as well as a clinical trial at the University of Florida for a drug that can potentially help slow progression and stimulate energy. Those with PDCD cannot metabolize carbohydrates and their disorder can cause a dangerous buildup of lactic acid in their organs and robs their cells of the energy needed to function. PDCD typically attacks the brain first, followed by the muscular system.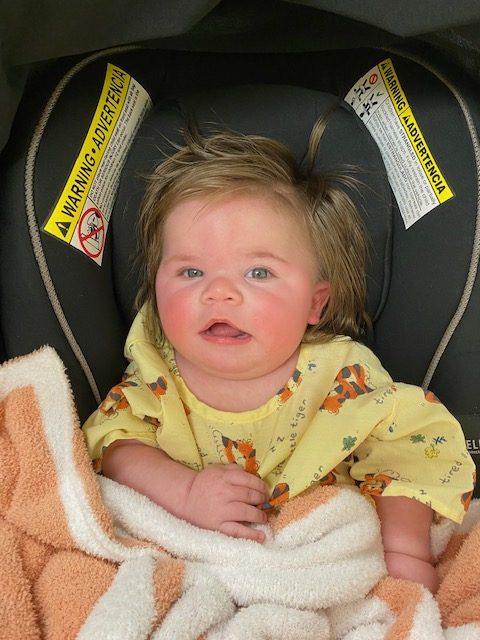 We got Harlow into the clinical trial and started her on a strict keto diet within a couple of months but neither of these treatments is a cure for this horrible disease. Through social media, we connected with the small community of other families around the world with children battling PDCD, and this is where we finally found hope. The family of another recently diagnosed little girl wouldn't take no for an answer and began meeting with several of the top metabolic geneticists in the country who told them the future of treatment of PDCD is in gene therapy. PDHA1 has even identified as a good candidate for gene therapy almost 15 years ago, but the harsh reality of rare diseases is that they aren't "profitable" to cure, therefore leaving it up to these rare disease families to fund any research for a cure. This is where the Hope for PDCD Foundation was born. The Pimental family in California established this 501(c)(3) in honor of their daughter, Violet, and have partnered with the University of Texas Southwestern to initiate gene therapy research for the PDHA1 gene. Stage 1 of this research began on November 1, 2022, and will take 20 to 24 months to complete with hopes of progressing toward an in-human clinical trial.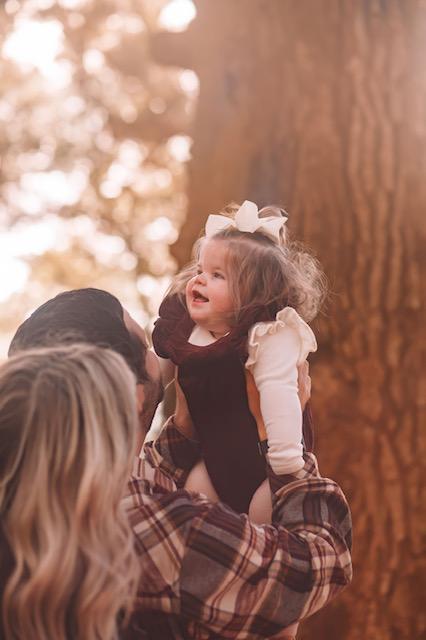 This has been our first glimmer of hope for Harlow, and we would move mountains to save our daughter, but we unfortunately can't do it alone. So, I'm turning to my community to help us raise awareness and advocate for Harlow and those affected by PDCD. Truthfully, PDCD is not as rare as once thought. A pilot newborn screening in Ohio detected PDCD in 1 in 40,000 births. While we don't have a cure yet, it would be amazing to see PDCD added to the National Standard for Newborn Screenings since a ketogenic diet can be started immediately to slow progression and offset some of the symptoms of this terrible disease while we work towards a cure. The more people we can reach the closer we are to helping so many kids.
Our initial fundraising goal of $500,000 only covers the first two years of research for us to show proof of concept with a mice model. In order to get to a human clinical trial, we will need to secure grants from significant donors because that next step will come with a multi-million dollar price tag. We desperately need more awareness to get to that level in hopes of having our PDCD warriors' stories get to that "right person."
To learn more about the Hope for PDCD Foundation please visit hopeforpdcd.org or watch our recent interview with Special Books by Special Kids on YouTube:
The Hope for Harlow: Clays for a Cure Event
We will be hosting the 1st Annual "Hope for Harlow: Clays for a Cure" event on March 28 and are still actively signing up teams if you'd like to participate! We are also seeking raffle prizes if you're a local business looking to help. You can find all the details about the event as well as follow along with Harlow's journey at at TeamHarlowHigbee on Facebook.
About the Author
Kim Higbee is a Jacksonville native that graduated from the University of Central Florida before chasing a career from Florida to Texas to Southern California and then eventually finding her way back home to Jacksonville in 2015. She met her husband, Rick, also a Jacksonville native, in 2016 while he was still attending the police academy, which sealed the deal that she was staying put in her hometown. Kim is a mom to two beautiful little girls, Cassidy and Harlow, a full-time Sales Territory Manager, a rare disease advocate, and a self-proclaimed spicy margarita connoisseur.