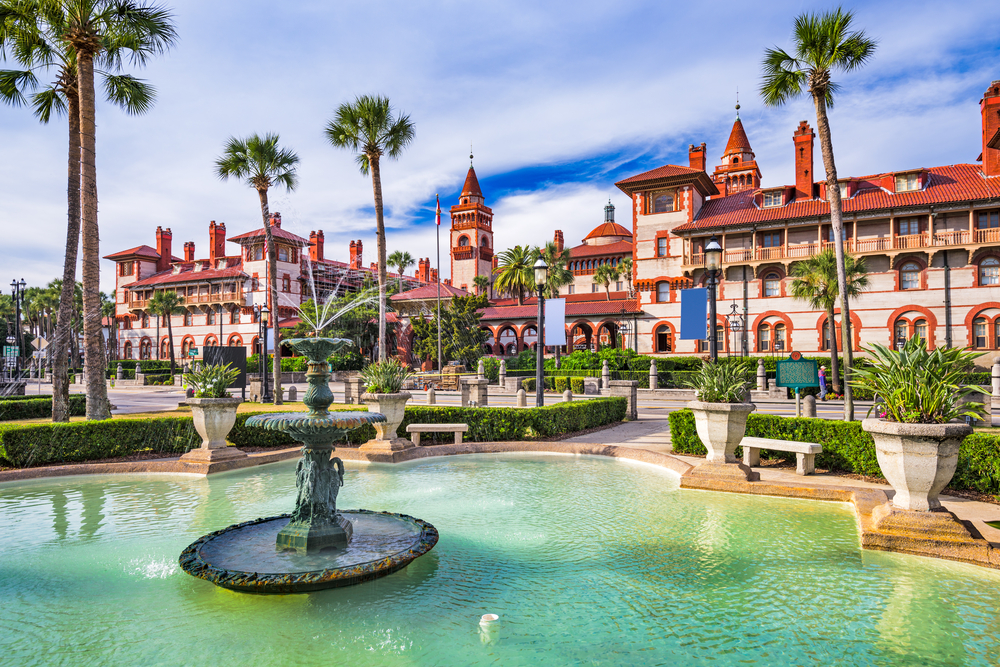 Showing visitors around Jacksonville when you have kids can be both enjoyable and stressful. It's a delicate balance to find places where the adults can have fun and hang out, that show off the cool side of Jacksonville, and still manage to entertain the kids (that aren't Chick-Fil-A).
Jacksonville (and surrounding areas) has a lot of hidden gems and history, as well as several family-friendly places with delicious food — that go beyond your usual trip to the beach or the popular Jacksonville Zoo.
Here are a few to check out with visitors, friends in town, or even on your own!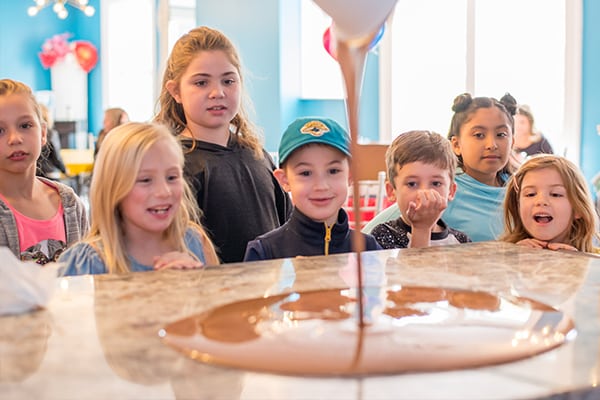 Places to Visit
Riverside Arts Market: Far from just a farmer's market, the weekly arts market (Saturdays, 10 a.m.–3 p.m.) features the best of Jacksonville local artisans, farmers, and artists. My mom had Baklava here, which she declared was the best she's had since she moved from Chicago 30 years ago. 
Cummer Museum: If you go on the first Saturday of the month, it's free admission! A quick stroll from the Riverside Arts Market, the Cummer is a small but well-curated art museum. There is a huge kids' area with ample entertainment as well as art kits they can take out to the gardens to draw the St. Johns River. Grab a snack in the cafe on your way out.
Sweet Pete's: A Jacksonville staple, this downtown candy shop isn't quite like any other. If you have older kids, you can look into taking one of the candy-making classes, or just pack as much candy as you can into that $5 box they offer.
Jacksonville Jumbo Shrimp Game: Have you been to see Jacksonville's own minor league baseball team play? The games are a family-friendly event that's all the fun of a game but without the hassle. With tickets as low at $7, this is an enjoyable and affordable way to spend an afternoon or evening! My dad was able to take my son to his very first baseball game and he spent the rest of the day pretending to "run the bases."
St. Augustine Alligator Farm Zoological Park: This one is for the Florida visitor who really, really wants to see an alligator. The bravest of them could even zip line over crocodiles. Your kids will enjoy seeing the animals, although you may spend the rest of the day convincing the grandparents that there is definitely not a six-foot alligator ready to eat their grandchild lurking in your neighborhood retention pond. 
St. Augustine: This can easily be a full day of exploration! Explore the Castillo de San Marcos fort or St. George's street, take a trolley tour, and eat at many of the unique shops and restaurants along the way. If your kids get tired of shopping and eating, stop and the nearby Davenport Park and take a ride on the carousel.
St. John's Ferry: Take the ferry from Mayport Village to St. George's Island. From there, you can explore the Timucuan Eco and Historical Preserve/Kingsley Plantation/Fort Caroline where you can walk along nature trails, visit the plantation grounds, and explore the exhibits. You could also check out Fort Clinch, or drive up to Fernandina Beach and look around.
Amelia River Cruise: Get out of your car and enjoy the river cruise. They offer different tours including sunset tours, a Cumberland Island Tour, and a Beach Creek Tour.
Hiking Trails: For the outdoorsy, Jacksonville has family-friendly hiking trails that will entertain adult guests and kids alike.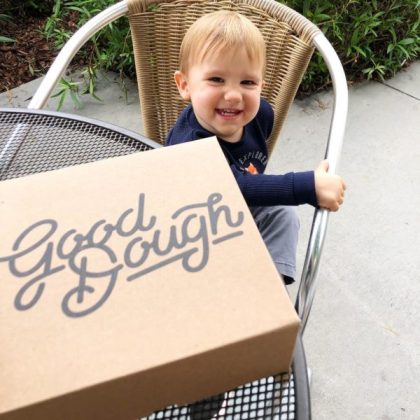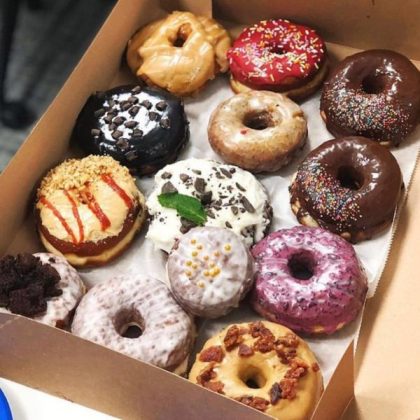 Places to Eat and Hang Out
Eating at a restaurant with kids is a delicate dance of entertainment, food arrival and timing. There is no lingering over that glass of wine, or meandering through the appetizer course. It's hard to catch up with friends when your toddler is yelling "ALL DONE, GO HOME" after eating three bites of their meal. Luckily, Jacksonville is full of interesting and unique places where kids can eat and play that cater equally to adults and kids. 
Wicked Barley Brewing Company: One of my personal favorites, Wicked Barley manages to combine delicious beer and an interesting menu (including a kids' menu) with a great, kid-friendly beer garden. Your children can dig in the sand, play cornhole, and run around.
Engine 15 Downtown Brewery and Biergarten: Designed with parents in mind, the Engine 15 Biergarten includes a pirate ship playground, a playhouse, picnic tables and play areas. They have delicious craft beer as well as a taco stand and rotating food trucks. If you get lucky, there may even be a Jacksonville Mom family night event! Check their website for days open and hours. 
Minibar: Tiny, delicious hot donuts and a kid-friendly courtyard, as well as a small tap list and Bold Bean-brewed coffee and espresso, make this a great place to show off for out-of-town visitors. Stop on the way to the beach or just because.
Southern Grounds: Both the Neptune Beach and San Marco locations of Southern Grounds feature an open outdoor area that's family-friendly. My son loves to explore the courtyard of the beach location, and the San Marco spot has a backyard area that looks out at the street and the train tracks. Watching the cars and a train go by was the highlight of my son's day. Southern Grounds features breakfast, lunch and dinner foods as well as coffee, wine and beer.
V Pizza Mandarin: The San Jose location has an extensive tap list and a fenced playground area in the back. The kids can roam and swing while you watch, eat delicious pizza. and explore the tap list.
Timoti's Seafood Shak: Both the Nocatee and Amelia Island locations have playgrounds for the kids to climb around while you enjoy delectable seafood and tacos. 
The Bearded Pig: Delicious BBQ, frose, and a local craft beer list already set this San Marco eatery apart. The outside has a beer garden with chalkboard fencing for your kids to express their inner artist, as well as roam free while you relax in the Adirondack chairs.
Good Dough: This local donut shop has brioche-raised and old-fashioned doughnuts in seasonally rotating flavors like brown butter, key lime, and cardamom sugar. The Town Center location is a great stop while exploring the Town Center, but the San Marco location has a small kids' corner with a play kitchen and cars for your littles to explore while you sip your latte.
What local kid-friendly spots do you like to take out-of-town visitors — beyond the beach and the zoo?