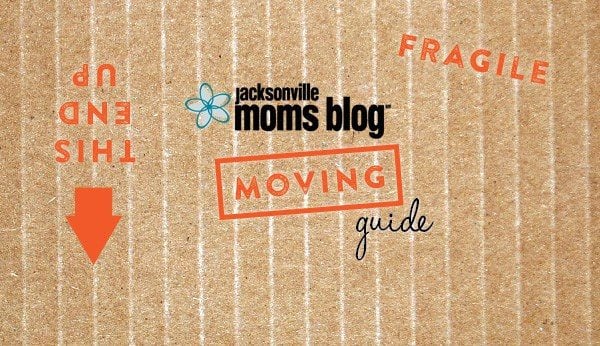 Will you be calling Jacksonville home soon? Jacksonville was recently ranked by Forbes as the fifth-best city to find work in. It comes as no surprise, as almost every week there is a new announcement of a business or production facility that is coming to Jacksonville to start a business. Jacksonville is definitely booming and is a great place to live! Below, you will find information that will help to make your transition to the River City a breeze!
Where to Live?
Jacksonville is the largest city by area in the contiguous United States, which means there are tons of options to choose from to decide where to plant your roots! Whether you are looking for a new construction home with lots of family amenities or a historic one that is walkable to restaurants and shopping, you'll be sure to find a wide range of options here in Jacksonville. Check out 8 New Neighborhoods Families Love and also Moving to Jacksonville-6 Historic Neighborhoods if a quaint and walkable neighborhood is more for you!
Where to Shop?
The first thing that comes to mind for shopping in Jacksonville is the St. Johns Town Center. I love that I can knock out practically all of my shopping in one area. You can find a directory of stores here. Some of my favorites include Target, Nordstrom, Dillard's, Costco, Bath & Body Works, J. Crew, and Lululemon, not to mention some of the amazing restaurants in the area, from fast-food at Chick-fil-A to fine dining at Prati Italia, there is something for everyone!
Jacksonville also boasts the Avenues Mall, which is ideal for those rainy days that you want to shop, but stay under cover. A little bit south in St. Augustine, there are also two outlet malls- St. Augustine Outlets and St. Augustine Premium Outlets.
There are a plethora of adorable boutiques in Riverside, San Marco, and the Beaches. Jacksonville Moms Blog hosts Moms' Night Outs at boutique locations, so look out for the next one!
Where to Play?
Moving to a new place is hard enough, and now you have to make new friends for your kids and yourself! Check out Top 10 Places to Make Mom Friends to learn the top spots to play and meet other moms. A few of my favorites include Bay & Bee, an indoor play space, the Jacksonville Zoo, Sunshine Park in Jacksonville Beach and Chick-fil-A's indoor play areas!
Once you determine the area that you will be living in, be sure to join one of our JMB Neighborhood Groups on Facebook. So the next time you want to go to the splash pad, you can post in the group and invite other moms in your area, or just ask for advice on a preschool or daycare! The neighborhood groups are a fantastic resource to all moms!
Where to go to the Doctor? 
Jacksonville boasts several different hospitals including  Wolfson Children's Hospital, which is a top provider for pediatric care! They have also expanded to offer Emergency Rooms separate from their downtown location to include Fleming Island in Clay County and the St. Johns Town Center. You can also use Nemours Care Connect to have your child diagnosed via video from the comfort of your home.
For me, choosing a pediatrician was one of the hardest tasks when moving. I remember interviewing my daughter's pediatrician before she was even born. I think the doctor thought I was absolutely crazy. It's important to feel aligned and comfortable with your pediatrician's beliefs and policies. The JMB directory is a great resource for pediatricians. You can find a list of pediatricians here.
Where to send your Child to School or Daycare? 
Quite possibly one of the toughest decisions to make (after determining where to live) is where to send your child to school or daycare. Once again, I defer to the JMB Neighborhood Groups.You can ask questions to other moms, or you can search the group for questions that may have been previously asked.
A great place to start is our Guide to Child Care, Preschools and Schools in Jacksonville. Starting pre-school? Check out How to Pick a Preschool Without Losing your Mind: A Survivor's Guide.  Preschool, VPK or Kindergarten? Check out Guide to Preschool, VPK and Kindergarten.
Where to go on a Date? 
Once the move is over, and you've settled into your new digs, make time for a date night with your significant other! There are so many options for date nights! Check out Best Date Night Restaurants in Jax for some awesome dinner options or Just Say YES: Our Favorite Adventurous Date Nights if you like things a little outside of the box! Trying to save money after the big move? Try 15 Budget Date Night Ideas in Jacksonville!
Where to Vacation?
My favorite vacation spot from Jacksonville, hands down, is Savannah! I love the charm, delicious southern food and that you can walk everywhere. If you are looking for a day trip outside of Jacksonville, check out 10 (MORE) Kid-Friendly Day Trips from Jax. Of course, you can't move to Florida without visiting a certain mouse down in Orlando. Check out 6 Tips for Visiting Disney as a Florida Resident for the best Disney insight!
What is your favorite part about Jacksonville or the best tip you received when moving here?