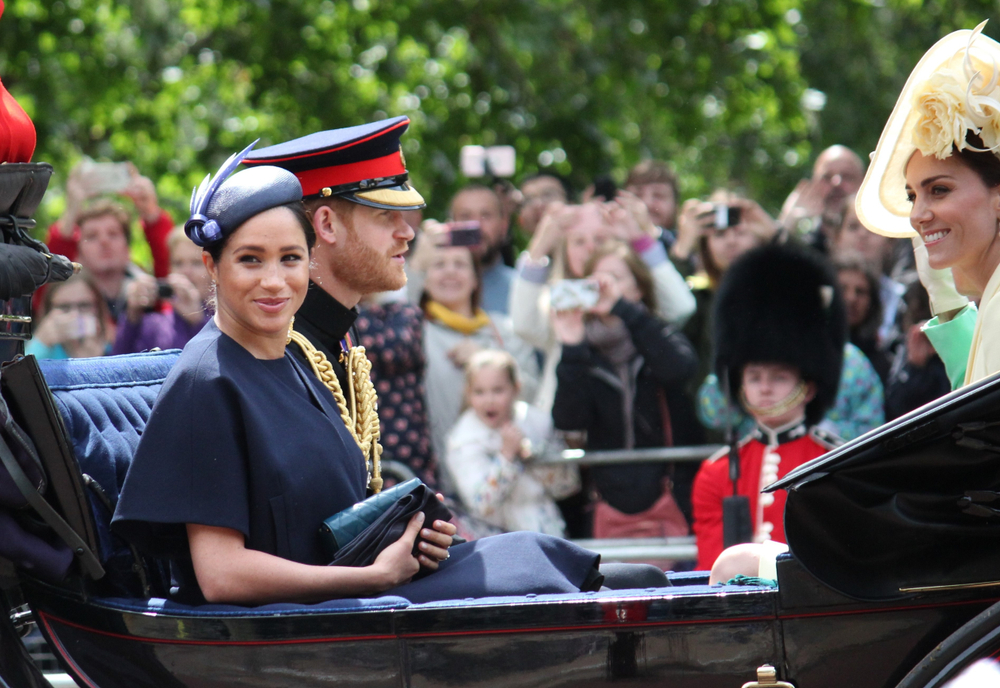 In the words of Meghan Markle, I've never been one to fawn over "all the grandeur" of royal life. I don't care what Kate's wearing or which carriage the Queen chose to take to Sunday service — it's all stuff that happens on the other side of the pond. If anything, I've simply had the utmost empathy for Harry and William, who lost their mother mere months before I lost my own.
Nevertheless, I found myself frozen on the couch while watching Meghan's bombshell interview with Oprah on Sunday night. I wasn't planning to watch (see above), but I love me some nothing-is-off-limits Oprah, and anything even remotely juicy is my strawberry jam. Why did they leave the cushy Palace? What dark and sinister sh*t was going on? Well, Meghan is "silenced" no more, and she's so glad you asked.
A Prisoner of the Palace
Let's not beat around the Buckingham bush — Megan was six months pregnant and suicidal. She recalls feeling "trapped" and divulging her innermost thoughts to her husband not even a day before making an appearance at a London Cirque du Soleil premiere, only to have to go and put on a smile during what the press dubbed "a fabulous evening out!" for the expectant couple.
"I didn't want to be alive anymore," Meghan admitted. "It was a clear and real and frightening constant thought. I was ashamed to have to admit it to Harry. I knew that if I didn't say it, I would do it."
What everyone didn't know is that Meghan attended that night because she couldn't "be left alone" and sat in her seat weeping when the theater lights were off. "You have no idea what's going on for someone behind closed doors," she added. "So have compassion."
The kicker? When Meghan sought help for mental health issues, something that isn't an easy feat, duchess or not, she was denied because it "wouldn't be good for the institution." Then go get help yourself, you say? "You couldn't just call an Uber to the Palace," she joked, also adding that when you become a member of the Royal Family, you hand over your passport, driver's license, keys… basically anything that provides a sense of independence. Welp, there go all my nonexistent dreams of becoming a princess.
But seriously, I found myself fighting back both tears and feelings of disgust upon learning that heavy tidbit. Not only was Meghan in danger, so was her unborn baby. You don't just look the other way when someone tries to seek help, let alone an expectant mama under immense pressure and scrutiny.
Don't Mess with Mama Bear
Then there's the not-so-small fact that her then-unborn son was refused a royal title, and, more importantly, protective security. The perceived reasoning? "When I was pregnant, [there were] concerns and conversations about how dark his skin would be when he was born," recalled Meghan, who is mixed race. Cue Oprah's jaw (and my own) being swept off the floor.
This is all in addition to the fact that Meghan was long the butt of cruel attacks from the media, a seemingly strange double standard from the headlines surrounding Kate Middleton.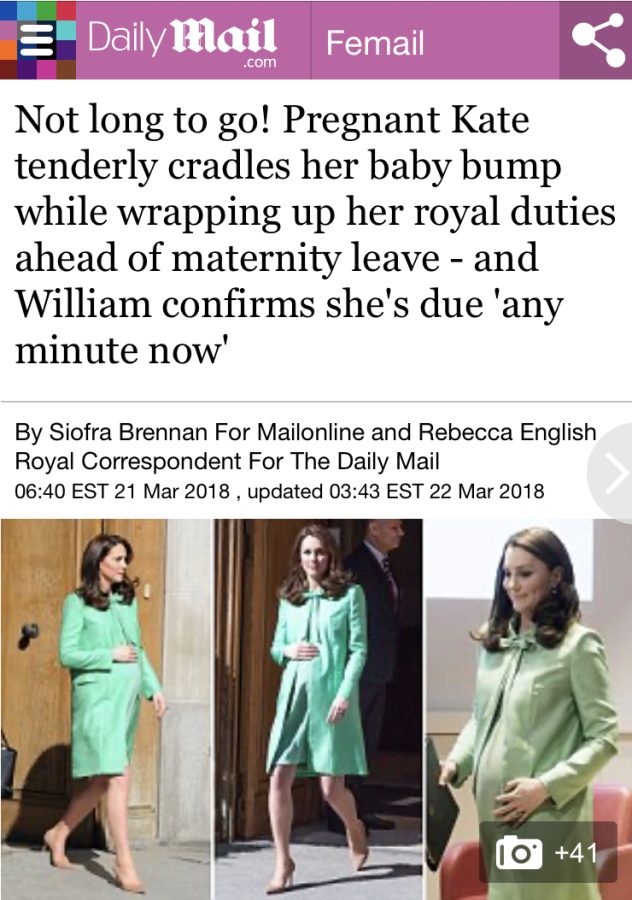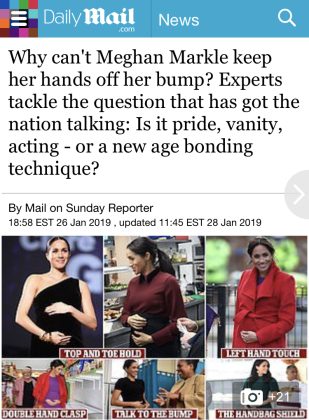 The royal couple ultimately saw "no solution" for their unfair treatment — enter their decision to step down as senior royals, peace out of Britain, and relocate to Southern California. Because at the end of the day, you have to do what's best for you and your family (and that doesn't always include the in-laws). Whether you love her or loathe her, you can't begrudge the mama for doing just that.
"All the grandeur surrounding this stuff is an attachment I don't have. I've been a waitress, an actress, a princess, a duchess," explained Meghan, who is expecting her second child, a daughter. "I'm clear on who I am independent of that stuff. The most important title I will ever have is 'Mom.'"
Did you watch Oprah's interview with Meghan? Give us your honest thoughts!