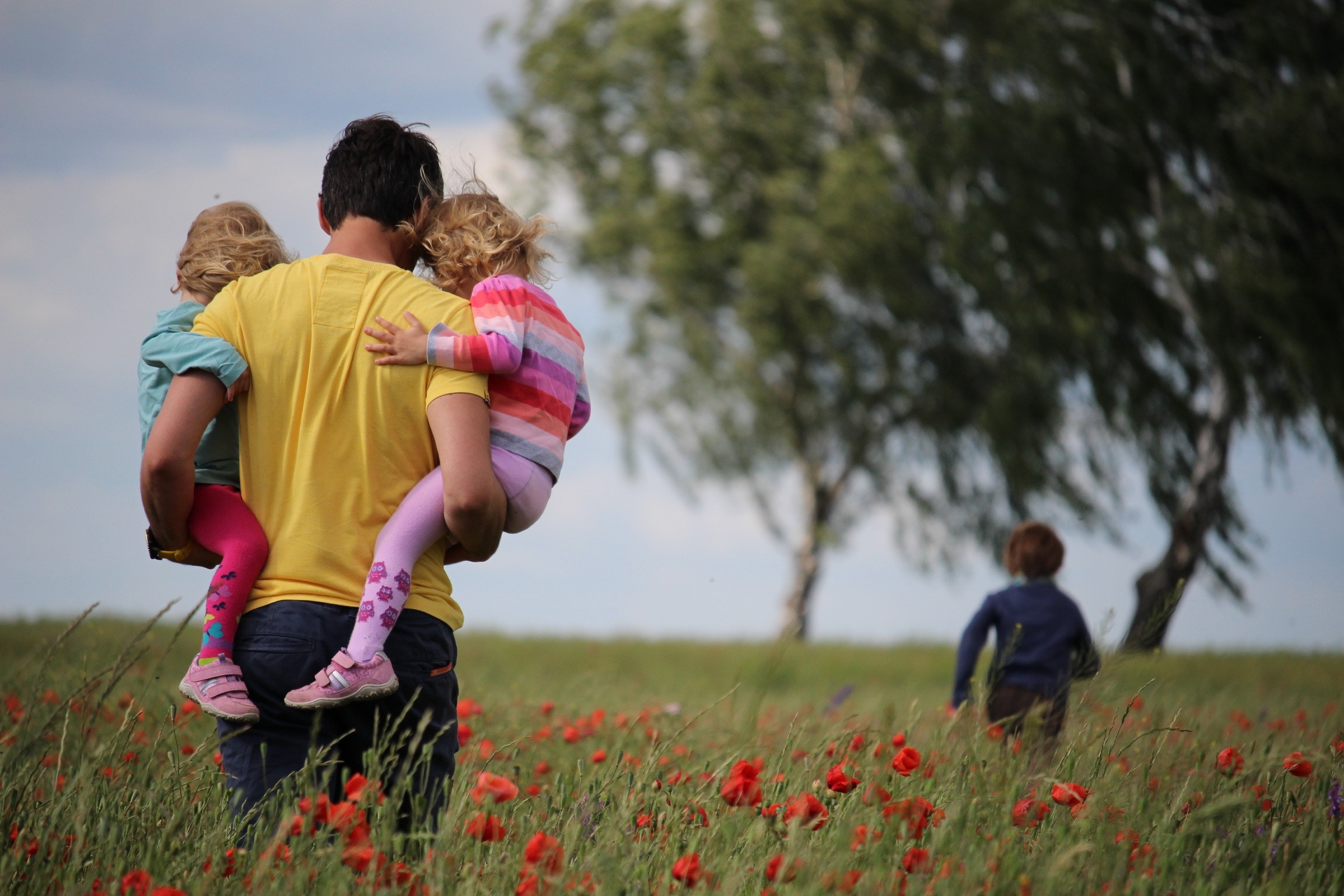 So, I'm a newly single dad. Let's just say my divorce hasn't been the most amicable. We have three kids at home ages 12, 14, and 17, and it has been most difficult on them as their security and world they knew have been shattered into bits. We both made mistakes that played a part in the divorce, but I'd like to share a story and some hope for anyone who may be going through this as well.
Mother's Day weekend was supposed to be my scheduled weekend with our children. My ex-wife was kind enough to remind me that the stated time-sharing schedule arranges for her to have the children for Mother's Day weekend and for me to have our children on Father's Day weekend. We came up with some creative weekend swapping, which worked out well.
Now what do I do about Mother's Day? In the past, I would take the kids shopping and they would each get her something or they would combine their money — actually, my money — to buy her a gift and cards. But this divorce has been costly. Not only financially but I'm not emotionally inclined to go out of my way to do much for her due to how things have gone.
I am working hard to repair my relationship with our children, trying to come up with things to do on the weekends when they are with me. We are going to family counseling and I am reaching out to them in the ways they are most interested. I talk and play football and video games with my son, I talk and share skateboarding — too old and smart to actually do it — music, and fashion with one daughter, and I talk and do art projects, books, and games with our other daughter. I do everything I can to not bring up the issues between their mother and me, though I'm not perfect in that. I try to speak to each of them about respecting her, helping her, and state that she is doing the best she can and we are all working to find a way through this sh*t storm. But I still did not want to do our usual for Mother's Day.
Fortunately for me, I have some incredible influences that keep me on the right track. They remind me that the only thing I can control is myself — not only in how I react to the negative being thrown my way but also the positive I put out there.
Have you ever been to a rodeo? If you watch the bronco riding you'll notice that the cowboys wear spurs. When the horse is let out of the chute, the bronco rider begins rubbing his spurs across the shoulders of the horse. This doesn't hurt the horse but it does irritate him, making him buck. You see, it's the goal of the rider to get the biggest jumps, hardest kicks, most difficult ride out of the horse because he is rewarded with the most points if he can stay on. That's great for a rodeo, but not for my kids. I don't want them being kicked in the head by a wild, mad bronco because they are too close and I used my spurs.
So here's what I did. I have a friend who sent me a fun project for our kids to make for their mom. I purchased the materials and did some of the work to set it up, organizing it so they could finish it at my house and keep it there until Saturday night. I arranged for my 17-year-old to pick it up and keep it in his truck until Sunday morning so they can surprise their mom. I didn't do all of this as much for her, but to show our children that it doesn't have to be a wild and woolly ride. I can take a nice leisurely stroll if I act in their best interest.
This was made very clear when I picked up my 14-year-old daughter and her friends from the mall. We were talking about Mother's Day and the project, and I told our daughter what I had planned. She turned to me with a quizzical facial expression and asked, "Why are you doing all of this?" Obviously, she couldn't understand why I would be doing something nice for her mom right now. I was able to tell her that just because I'm not her mom's husband anymore it didn't mean I couldn't do what was right. I had a choice on how to act and I chose to act with grace and respect because that's what her mom deserves even though we aren't married anymore. Our daughter smiled. She got it. It isn't about my relationship with her mom, it's about the lessons I teach our kids on how to treat people, even people you don't get along with. You can still show them respect and do what's right because it is always better to be a better you and it makes people around you feel good, too.
I'm a simple cowboy, and that just makes sense to me.
About the Author
Thomas "Trey" Jefferies is a 4th generation Jacksonville native and Bishop Kenny graduate. After attending college and settling back in Jacksonville, he worked in sales, primarily in the sports and outdoor arena. Previously having owned Aquifer Dive Centers and a sporting goods and a local lifestyle rep firm, he now works as Vice President of Sales for a watch company, as well as freelance sales and business consulting. With four kids ages 12 to 20, he is a single dad who enjoys spending time with his kids and his dog Toby. He enjoys boating, diving, surfing, and anything water and outdoors related, hunting and fishing, country music, and cooking. He is passionate about writing and storytelling and hopes to be a published author one day.