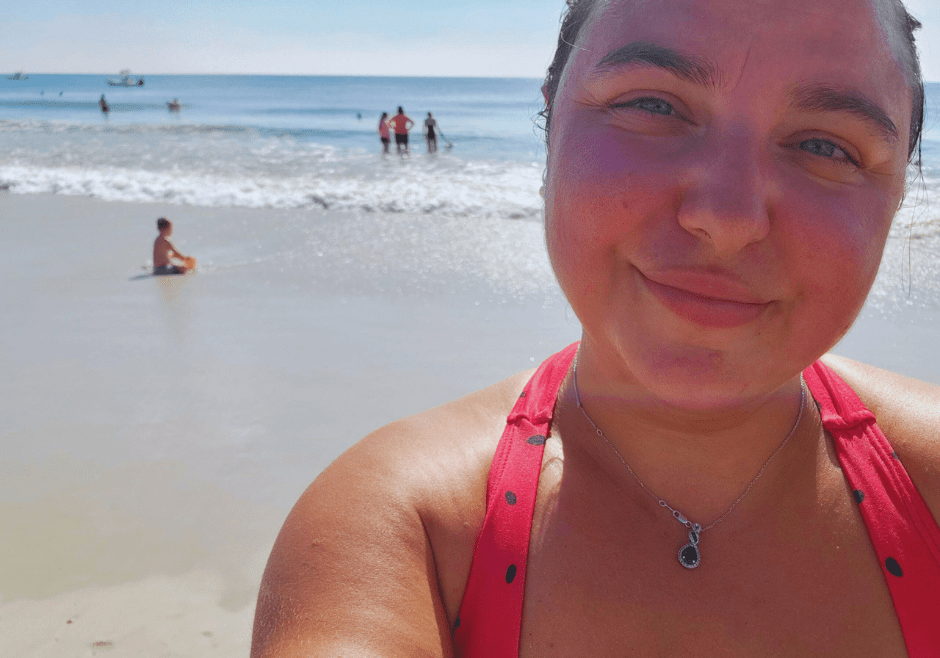 I woke up feeling bold.
Its summertime. Each day after another is a record-breaking temperature. My point is, it's hot and I have a 4-year-old and he wanted to go to the beach. So we compromised and went to the beach.
This took some planning. Not just the logistics of "What do I need?," "Which beach should I go to?," or "How would I handle solo-ing the beach with a wild man?" It was more me having to give myself the pep-talk of a lifetime… or so it felt.
In case you missed it, I struggle with my body image. I struggle so badly that I don't even want to be in pictures, just about ever. It takes a pep talk, my Lexapro, and maybe liquid courage to help. But here I had my 4-year-old, who LOVES to be outside and has been a water baby since day one. We don't have a pool (and neither does my neighborhood), and we usually reserve our boat trips for the weekend. However, he needed to run around, and I needed a reason to put my confidence to the flame (thanks, April).
The beach. The dreaded beach. I live in St. Augustine where everyone knows everyone (or at least, used to). I bought a one-piece swimsuit that made me feel covered where it mattered, but it was uncomfortable in others. I had a two-piece tucked away in my drawer, toward the back. I made a mental note of where it was in case I ever needed or wanted it ever again.
I took the two-piece out the night before and I stared at it for what felt like hours. Have you ever seen a movie with a very intense interrogation scene? That was me with this stupid bathing suit. I knew I wouldn't put it on and look like a young Britney Spears, but I at least didn't want to look like the Michelin Man trying to rock a two-piece.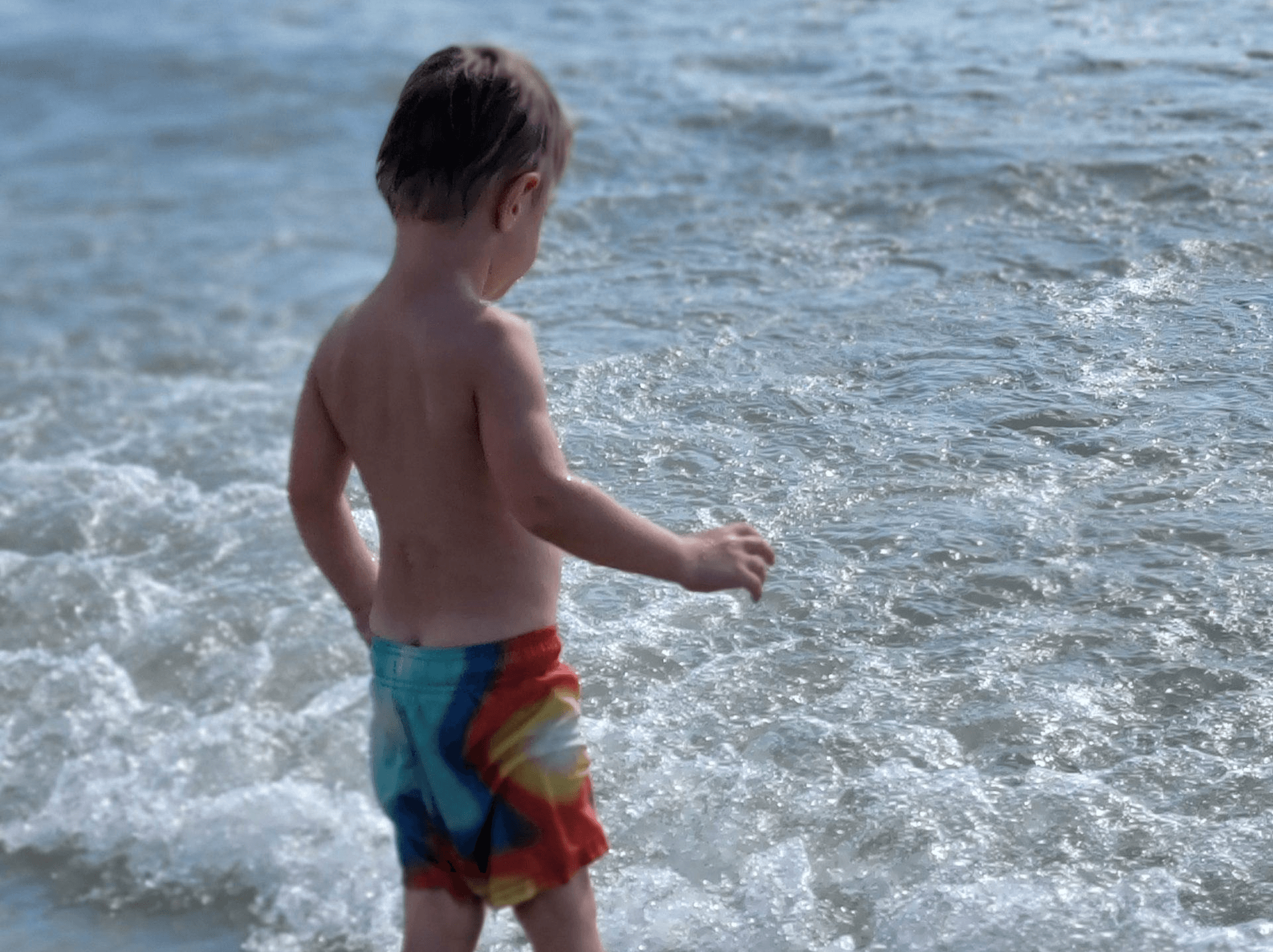 After a lot of back and forth, I sat down on my couch in silence, and I started to let my mind wander. It is hard being my size. Although I've lost about 20 pounds over the last six months, it doesn't always feel like I have. That progress is sometimes hard to actually SEE when you have body image issues like me. I continued to fight my mind… until it hit me.
I was being selfish. At this moment, I was being selfish. I was denying my son a day of fun in the sun with crashing waves and sandcastles because of my own self-confidence, or lack thereof. It's important to feel comfortable in the skin you're in, but at this moment, it was even more important to create memories with my son. After all, how many summers do we have with our children? If you do it right, and make time for them, doing what they want to do, then you'll have countless summers with them. This was an opportunity for me to overcome my own (albeit deep-rooted) issues, to do something special with my son. And we had an absolute blast.
*Cue the movie about emotions and the "core memory" unlocked.*
I never thought I would be writing this. Never. If you've ever read anything I've written, you would know that I am the least confident person in the world. I have severe body image issues, a lack of confidence, and a fear of judgment. I've written quite a few articles about it, in case you need to catch up.
But you see, today was different. I woke up feeling bold. So wear the damn suit. Your kids and your mind will thank you.