I cannot believe it is already the Fourth of July this week — summer is certainly flying by! Independence Day is an exciting time in Jacksonville, and there are so many amazing, fun community events. While getting out and enjoying our gorgeous city this time of year is great, staying in with your family can be just as fun! Here are few ideas for crafting and decorating with your littles in the comfort of your own home this week.
Make a festive ribbon wreath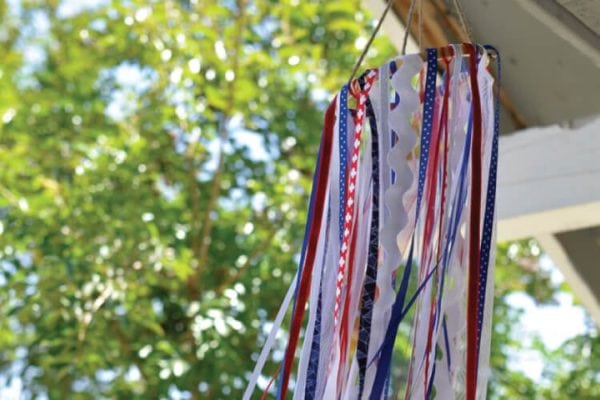 I first learned to make ribbon wreaths while helping out in my son's kindergarten class. It's a fun way to create festive décor that is meaningful. I have seen a lot of ribbon-wreath tutorials, but my favorite is over on Hey Let's Make Stuff. I love that she uses a readymade embroidery hoop as the base! The great thing about ribbon wreaths is that you can remake them in differing color themes depending on the season, and they require minimal effort and have a big impact. One addition that we made with our children is having them write a special word of gratitude on one of the ribbons that they place. It's a great way to connect the meaning of the holiday through this project.
A homespun take on a classic wreath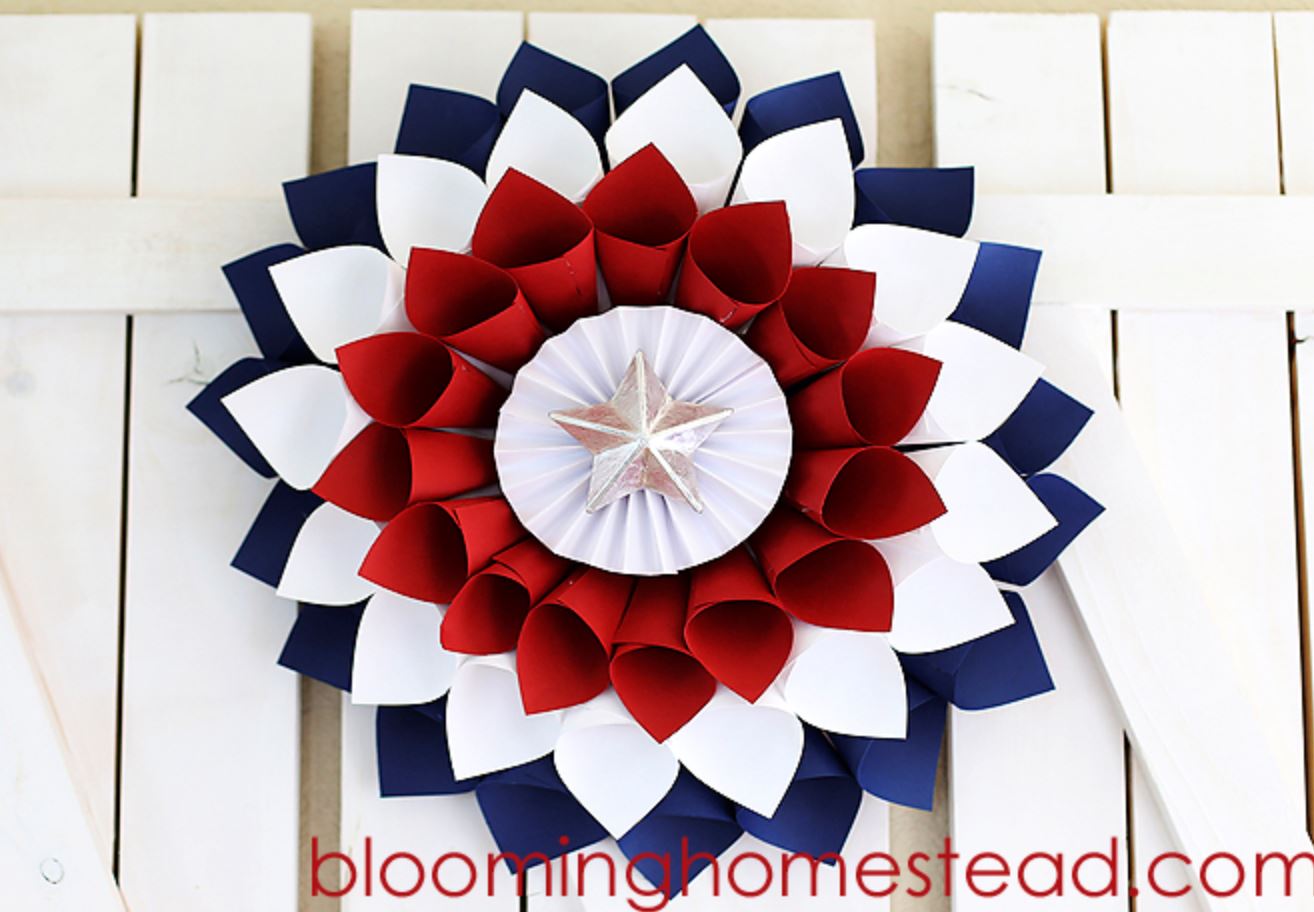 This year, I searched for decorating projects that require my children to do a bit of measuring and provided a bit of repetitive fine motor work. This wreath from the Blooming Homestead was a perfect fit for our crew, and the fact that we had all the supplies on hand was delightful! The primary supplies you need are empty toilet paper rolls and card stock. The process of rolling the card stock was just the fine motor practice we were looking for. It was a bit tedious and frustrating, particularly when the Florida heat rendered our first glue useless. But in the end, with a little added support from my hot glue gun, we were delighted with the end result.
Party fun and sparklers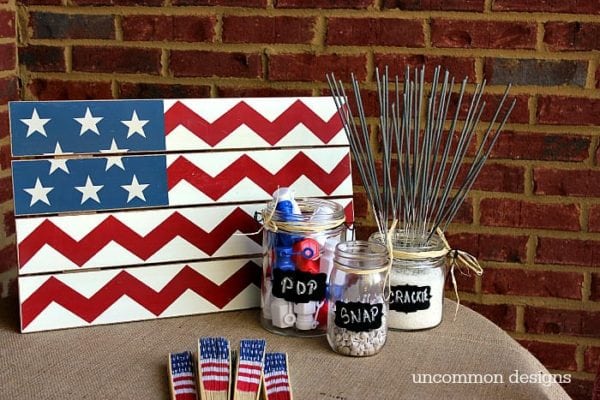 If you saw my Fourth of July craft post from a few years ago, you noticed that one of our craft stations every year is a patriotic wand. I still do that and think it's a great way to help ones that are not yet able to safely manage a sparkler. We will also still be using those center pieces. This year, we learned about these little fun Pop-Its from some friends of ours at the community garden, and they are so much fun. So I went on a Pinterest hunt to see how we could incorporate them into our festivities and found this adorable setup from Uncommon Design. The theme of Snap: Pop-Its, Crackle: Traditional Sparklers and Pop: Bubbles is just too cute not to replicate.  (And remember, when you are using sparklers to always be mindful of safety.) We do not leave any matches or lighters within reach of little hands. And make sure to have a sand bucket that is an easy place for revelers to safely dispose of used sparklers.
We hope you have a safe and wonderful Fourth with your family at home and out on the town!