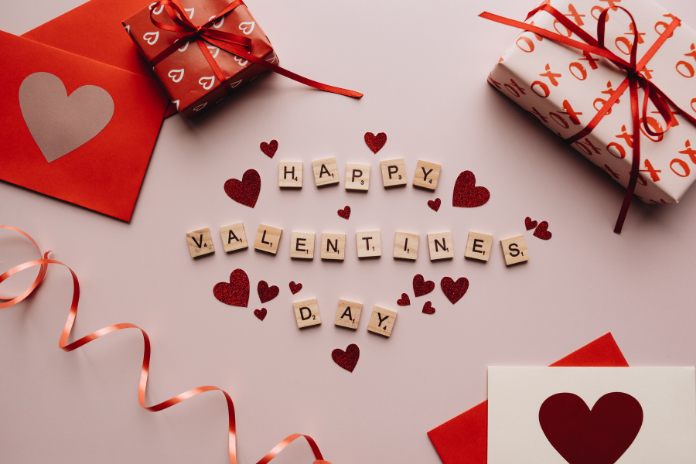 While Valentine's Day is often associated with romantic love, it is a holiday you can also share with your whole family, and it provides an opportunity to teach your children about the importance of caring for others. Valentine's Day is a time to celebrate love in all its forms, including the love we share with our kids. I've rounded up 10 Valentine's Day ideas for kids to help make the day extra special for the whole family!
1. Roses are red violets are blue, don't blink because you'll miss your next clue! A Valentine's Day-themed scavenger hunt is the perfect way to end in love at the end with a big surprise! The scavenger hunt can be filled with candies, small presents, and other Valentine's goodies.
2. Make a Valentine's-themed charcuterie board! Candied hearts, chocolate, marshmallows, even turn the meat on the board into flowers, or you could mix it up and just do a full-fledged dessert board with the added touch of the fondue or make a statement of love with breakfast (heart-shaped pancakes, anyone?.
3. While a sitter might be hard to come by for a romantic Valentine's evening with your significant other, it's not off the table for the whole family. A fancy Valentine's dinner is a perfect idea — you can take it outside for the natural backdrop of a sunset dinner or keep it indoors, but don't forget the fancy tablecloth and having a special meal that you wouldn't normally have.
4. Get crafty! DIY is in and what better way to show your love than by creating something handmade with your kids. With classes all around Jacksonville such as Pinspiration, Nailed It DIY, and Jacksonville Pottery Studio to name a few, this fun Valentine's Day idea for kids is sure to be a core memory, and it's fun for the whole family.
5. A movie night is always a good idea for the whole family. Build a fort, throw in some extra pillows and blankets, but don't forget to make some colorful pink and red popcorn to add flair. I recommend watching Encanto, Enchanted, or Lady and the Tramp to keep the Valentine's theme going.
6. If your kids love games and some friendly competition, then A Minute to Win It Valentine's Day-style game is a short and sweet idea! Eat your heart out with games like "Heart on Your Sleeve" — with the objective of using candied hearts and stacking them on your arm within the minute without having the candies fall. A quick Google search has more fun games like this to add to the competition.
7. I know this idea might be a little obvious, but visit a local candy shop like Sweet Pete's, but add a twist of fun and mention they can only keep what they can carry (might have to have a heart-to-heart for more concise rules). If you're looking for something more mature, a chocolate shop visit for your chocolatier of the family is a great way to see how all the confections are made in-house.
8. Since sweets are involved, the holiday of love is also the perfect opportunity to bake with the kids! With an endless number of ideas, it can be a great way to sweeten up the day. If you're like me and want to skip the mess in the kitchen, local listings for a Valentine's-themed baking or cooking class (like at Jax Cooking Studio!) is a great alternative route to go.
9. Model for your child what it means to love others. We can use a lot more love in this world these days, and the best way is to lead by example. A great Valentine's Day idea is giving Love Baskets (like Boo Baskets for Halloween but make it a love theme). These baskets can be created for a neighbor, local shelter, first responders, teachers, etc. These actions will help your child see the value of love and compassion and that it can be done every day — not just a holiday.
10. Dare I say, make it a Yes Day? Ok, maybe not a full-on yes day but make it more like a Kids' Choice Day. Let your children choose what they think would be the best date with you; their answer might surprise you, and bonus, you'll get to share an experience with one another that they actually want to do with you.
I hope these ideas have everyone feeling the love on February 14th! What do you like to do to make your family feel special on Valentine's Day?