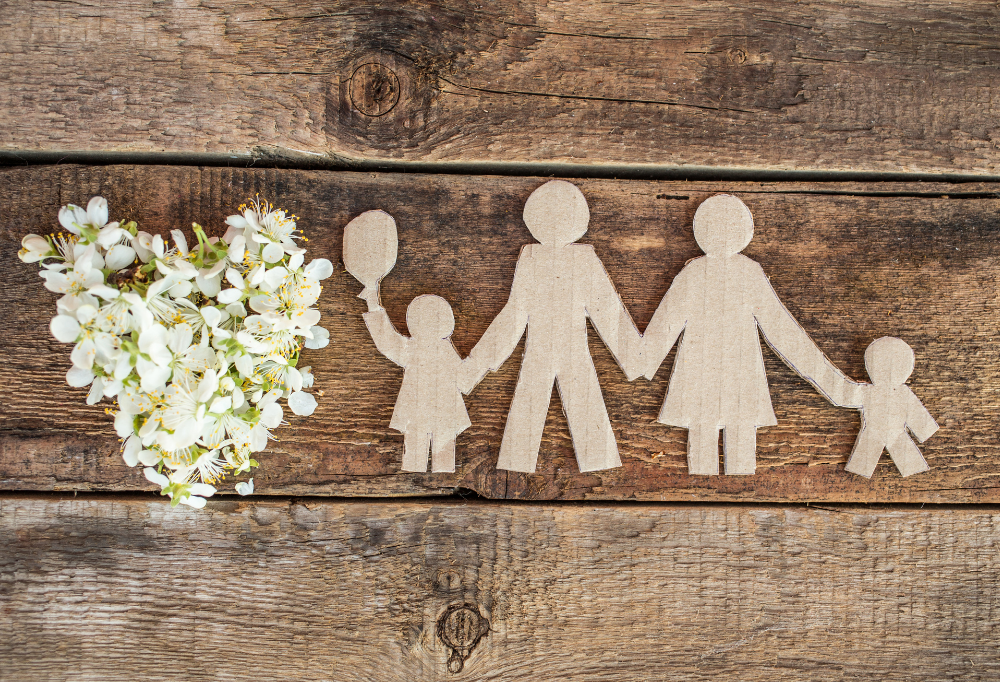 I always admired friends who had career aspirations. Some wanted to be a nurse or get business degrees in college. Many went off to school and did just that. I never knew what I wanted to be when I grew up. The only thing that I ever knew for sure seemed too simple: I wanted to be a mom. Specifically, I wanted six children, a goal certainly none of my other friends aspired to when we were 16.
I married my high school sweetheart, Evan, he joined the military, and we started a family. Life kept us on our toes, as we had four children in five years. I won't ever forget the days following my oldest son's diagnosis of autism. I grieved, as I feared the world wouldn't accept him. I cried one night on my husband's shoulders. "What if he doesn't ever get married? What if he doesn't have children?"
Evan quietly whispered in response, "What if those are your dreams and not his?" It would be a turning point. From then on, I advocated, fought with insurance, stayed awake late into the night learning everything possible, and participated in research studies. I kept saying yes to whatever he needed.
True beauty in life occurs when we face challenges, learn from our mistakes, grow during that process, and then use those hard-earned life lessons for something bigger than ourselves.
For me, it would all come full circle when we said yes to foster care. Time and again, calls to care for children on the spectrum came. Some needed us for a few days, some weeks, some months. We kept saying yes. One sweet, amazing little man needed us forever.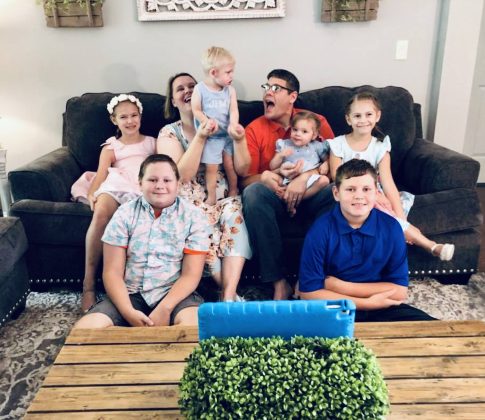 As a military family, I did worry about having no support system on our foster care journey. Then, something incredible happened. Our church started a foster care ministry called Fostering Hope, founded by Karen Roy. When a new placement came, meals were delivered while we all adjusted. Cards came in the mail at just the right time, offering encouragement and calming fears. People showed up at our door with coffee, donuts, car seats, and diapers. They kept saying yes. We never felt alone or isolated, but I knew we were the exception rather than the rule.
By the end of 2020, Fostering Hope was supporting over 100 foster families in the church and our community. At times, people would call from all over Northeast Florida. We desperately wanted to be with them, but logistically, there were many challenges. At that point, Karen and I knew we needed more help! We started the nonprofit Hope Multiplies to get more churches and community partners involved.
We were introduced to a technology platform called CarePortal, and more doors began to open. Through this program, vetted needs are entered by a caseworker. Those needs are then shared with churches in that community. They would have the opportunity to meet that need and possibly continue to offer support. This would also allow us to serve in multiple ways — helping new foster families, helping children who age out of the system, even keeping children out of the foster care system and safely with relatives.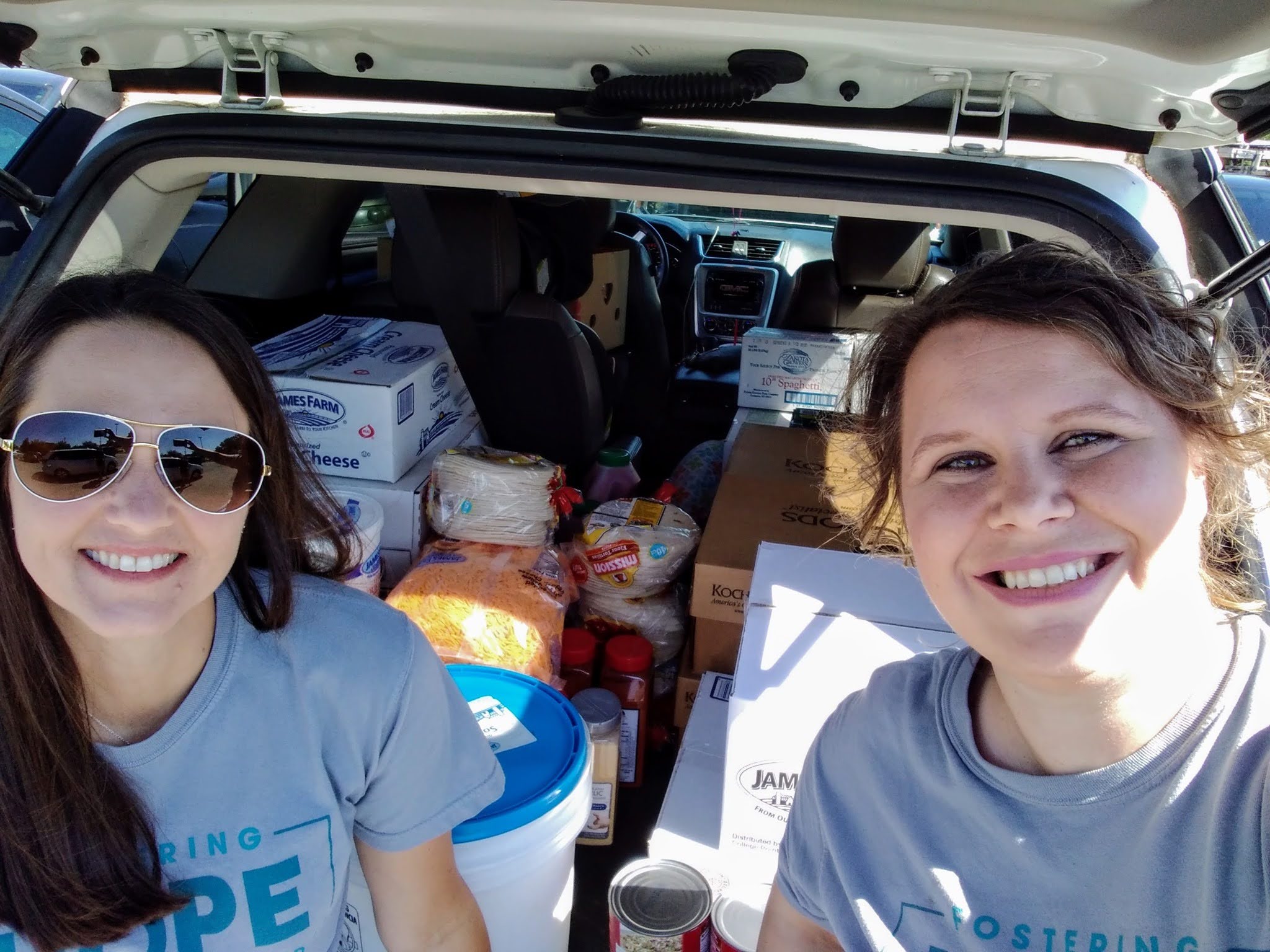 What if three siblings were on the brink of entering the foster care system? They could lose…
their home,
their school,
their friends,
their belongings,
and, at times, each other.
But what if they had a relative who said, "We can keep them if we had a set of bunk beds." That caseworker could enter that need, and a church or community partner could say yes. They could keep those children safe with a loved one and keep that family together.
We knew Northeast Florida needed this. People want to help but at times do not know how. No one can argue when it comes to vulnerable children. When they asked if we would partner with our county child welfare agencies to implement it here, can you guess? We said yes — over and over again.
And we keep saying yes. At this point, when others see statistics about the hundreds of kids in care here locally, we see faces. Once you say yes to foster care, in whatever capacity you are able, it will break your heart and compel you forward. We all can't do the same thing, but we all can do something. There are many ways to make lasting impacts on our foster care system outside welcoming children into the home.
As a mother of six, I look back at that 16-year-old with a dream that seemed far too simple in comparison. I am beyond humbled to serve, advocate, and provide care for so many children and their families. Your yes may seem small today, but I can promise you this: Just like hope multiplies, your yes will, as well — every yes matters.
Hope Multiplies: Upcoming Informational Nights
Military Edition: Ask a Foster Mom!
You are invited to a Zoom meeting.
When: May 10, 2021, at 7:30 p.m. ET
Please register in advance here. After registering, you will receive a confirmation email containing information about how to join the meeting.
Ask a Foster Mom!
You are invited to a Zoom meeting.
When: May 18, 2021, at 7:30 p.m. ET
Please register in advance here. After registering, you will receive a confirmation email containing information about how to join the meeting.
About the Author
Cayela Moody was born and raised in Eureka, Kansas, and married her high school sweetheart, Evan. They officially started the process to become foster parents in 2017. A military spouse and mother of six, she is the co-founder of the nonprofit Hope Multiplies and loves coming alongside families of all types and especially feels called to support those who need help in their advocacy role.