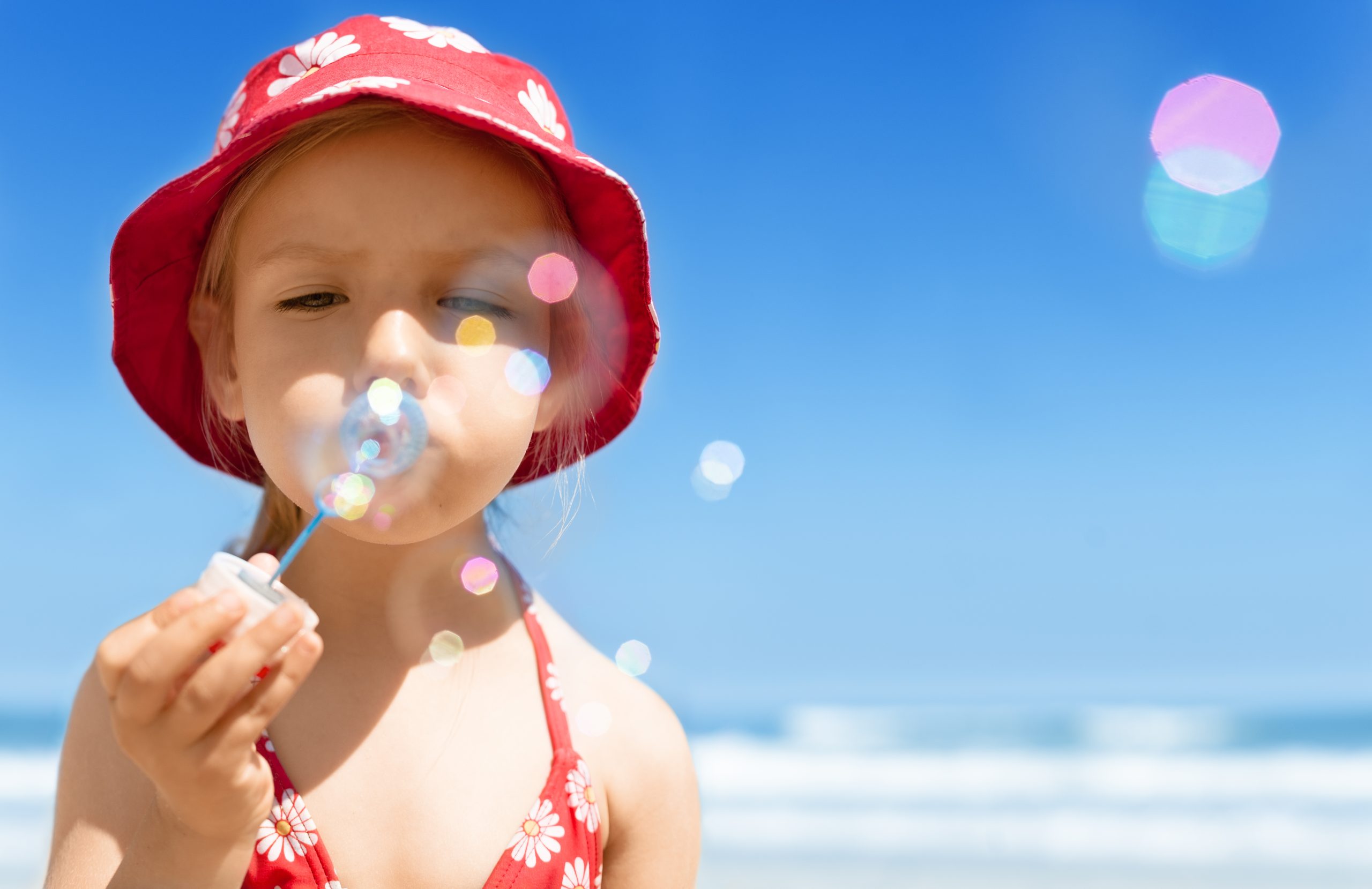 Get out and enjoy the heat! There is so much fun to be had this (and every) summer on the First Coast. We compiled some of our must-do favorites for a bucket list worth checking off. And the best part is, a lot of it is free! Scroll down for a FREE (and totally check-worthy) bucket list printable!
Keep Cool & Beat the Heat
Head to the Beach: It's not summer in Florida without a trip to the beach. Grab some sunscreen, your favorite beach toys, and have some fun!
Beat the Heat: When the humidity is out of control, cool off by taking advantage of one of the many water features (think: splash pads, pools & water parks) sprinkled across the First Coast!
Set Sail: Hop aboard a boat with a bunch of your favorite peeps for the day and enjoy the beautiful scenery of our nation's oldest city.
Head to a Museum
The Cummer Museum of Art & Gardens: Kids love taking in the beautiful historic gardens, and when it's time to cool down, the Art Connections area for children has lots of up-close learning and fun in air-conditioned bliss.
Museum of Science and History: A great way to keep cool and keep the kids entertained at the same time, MOSH is encouraging their summer guests to become a Dinosaur Explorer this year and we. are. PUMPED!
Museum of Contemporary Art Jacksonville: The MOCA is a great place for discovery, learning, and sharing of ideas. Now serving Setlan Coffee Co., be sure to grab your favorite beverage and take advantage of an opportunity to peruse the latest with free admission days.
Kingsley Plantation: You can visit the Kingsley Plantation for free from 9:00 a.m. to 4:30 p.m., Wednesday-Sunday, and explore the grounds, which includes the slaves quarters, barn, waterfront, plantation house, kitchen house, and interpretive garden.

Catch a Free (or Cheap) Show, Movie, or Concert
Summer Movie Fun: Escape the heat and take in a (cheap) movie with the whole family! Be sure to check participating theatre locations and times prior to planning your outing.
Jacksonville Jazz Festival: The annual (FREE) Jacksonville Jazz Festival will take place over the course of four days in Downtown Jax along the St. Johns River for you to get your groove on!
Free St. Augustine Concerts: Concerts in the Plaza, St. Augustine's free summer-long music series, returns to the Plaza de la Constitución on June 2 and continues every Thursday until September 1!
Kid Movies at Sun-Ray Cinema: Summer Kid's series returns this summer! Screenings will be on Wednesdays and Saturdays until the end of July for just $3 per ticket! 
Get Hooked on Books with a Free Story Time
Traveling Tales Kit: The Duval County Library offers Traveling Tales Kits available for check out from the Main Library in downtown Jacksonville.  The kits include books, puppets, songs, craft ideas, snack recipes, a music CD, a DVD, and a flannel board story all related to a theme. You must visit the Main Library to check out the kits, but they can be returned to any Duval County Library.
Scholastic Summer Reading Challenge: Scholastic has a summer reading challenge where kids read and then go online to record the minutes they've read throughout the summer. They'll also be able to take weekly challenges to earn rewards.
Chamblin Bookmine: Chamblin's has been selling new, used, and rare books in Jacksonville since 1976. Take in your previously loved books and either trade them in for credit or sell them! It's super simple and nurtures your child's desire to read!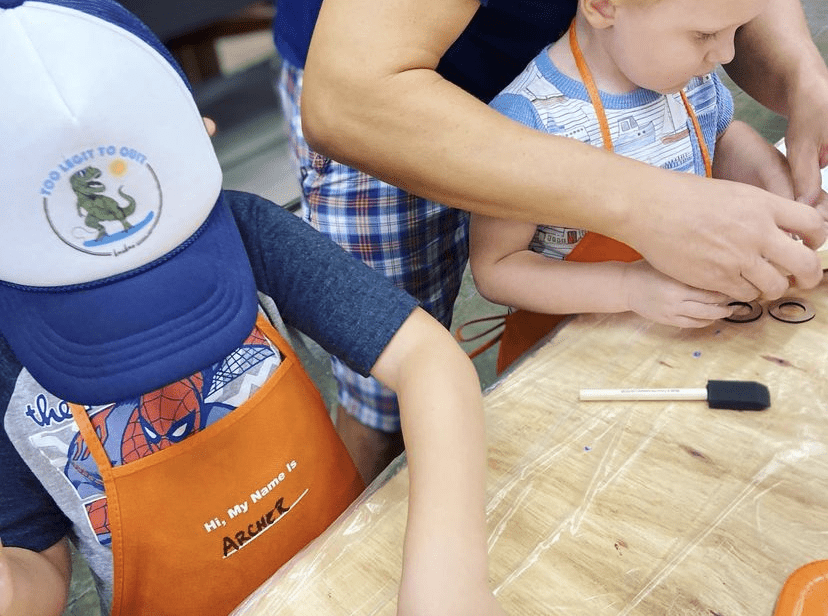 Learn Something New at a Free Class or Workshop
DIY-U by Lowes: Kids can use a real hammer and build something great at one of the various Build and Grow Clinics at Lowes this summer. Registration opens a few weeks before each clinic's date.
Home Depot In-Store Kids Workshops: Join a DIY professional the first Saturday of each month at your local store between 9 am – 12 pm for free in-person Kids Workshops. Be sure to register ahead of time as spots fill up quick for this free class.
Michaels Classes & Events: Discover fun and engaging projects the whole family can enjoy! Can't leave the house? Get online for creative classes designed for kids ages 3 and up. Find upcoming classes and events at your local Michaels location!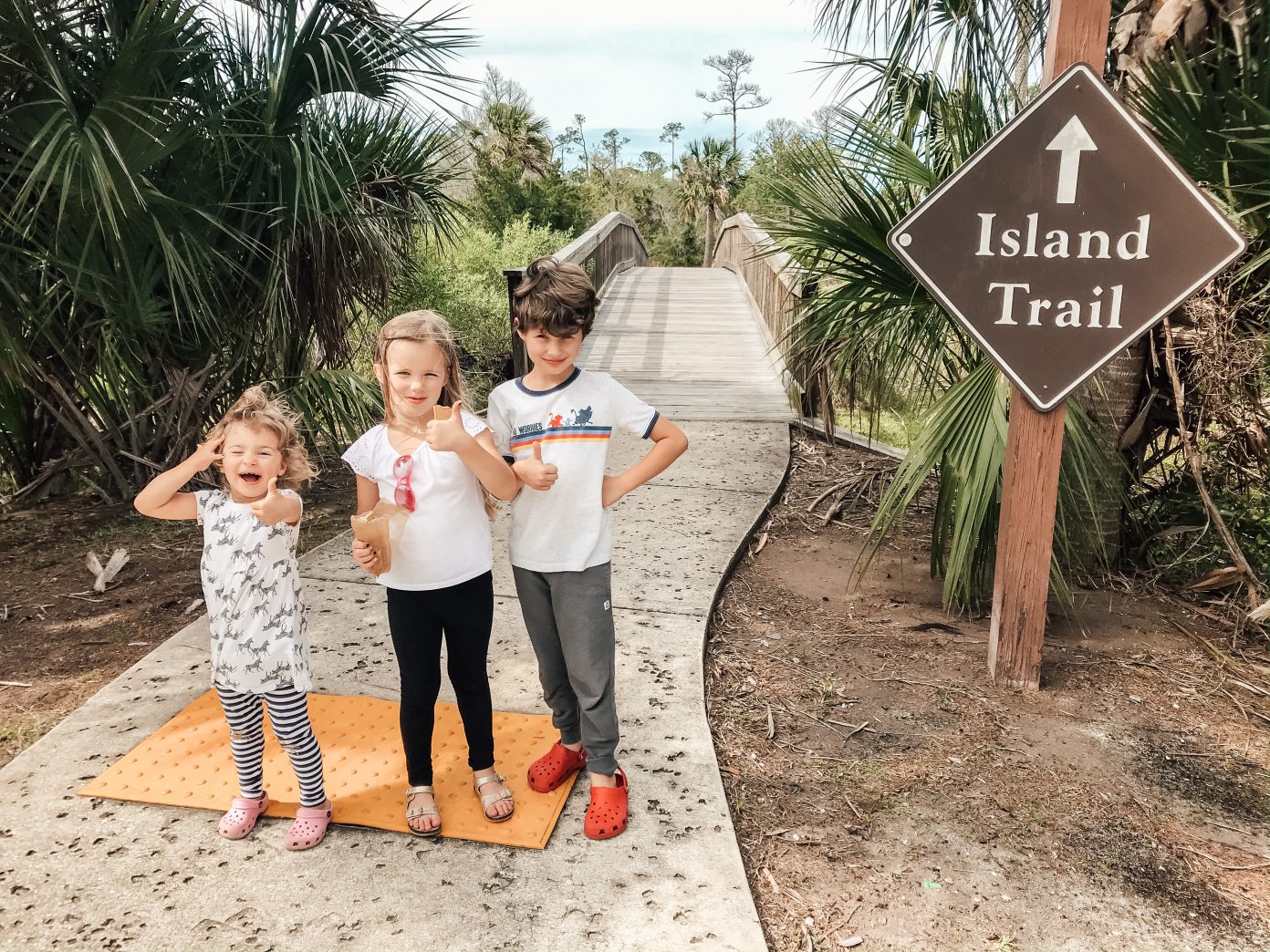 Explore the Outdoors
Florida State Parks: Florida State Parks are a great way to explore the outdoors, and a lot of them are not far from Jacksonville. The Junior Ranger program can make exploring Florida's outdoors even more exciting, too.
Georgia State Parks: Georgia State Parks are also a great option for family adventures, so head across the state border and check out parks like the Okefenokee Swamp, Crooked River, and Stephen C Foster, only about an hour away.
Free National Park Day: Celebrate the anniversary of the Great American Outdoors Act with free entrance to all National Parks on August 4th. Jacksonville's closest National Park that charges admission is Castillo De San Marcos in St. Augustine.
Every Kid In A Park Pass: All kids in the fourth grade have access to their own Every Kid in a Park Pass, which allows free access to all National Parks for students and their families.
Jacksonville Arboretum & Gardens: The Arboretum is a great hidden wonder, giving you the chance to explore 120 acres of natural preserve trails. Pack a picnic lunch and enjoy your time among the blooms!
The Great Florida Birding & Wildlife Trail: There are hundreds of bird sites throughout the First Coast, so grab your binoculars and get on the road. Kids will love seeing birds like egrets, herons, bluebirds, woodpeckers, bald eagles, and more!
Kindness Rocks: Join a group, like Jacksonville Rocks, dedicated to hiding and finding painted rocks at parks throughout Jacksonville. It's almost as much fun for a kid to find a painted rock as it is to hide them!
REI Activity Journal: Print out an REI Kids' Adventure Journal before your next outdoor trip to get the kids involved in their experience to make it even more exciting and fun.
Art Walks: The Jacksonville Area is home to two different FREE Art Walks. The Downtown Art Walk is the first Wednesday of every month from 5-9 p.m. The North Beaches Art Walk is the third Thursday of every month from 5-9 p.m.
Skyway Express: You can take a complimentary ride around Downtown Jacksonville on the Skyway Express. The Skyway runs Monday-Friday from 6 a.m. to 9 p.m. and on the weekends only during special events.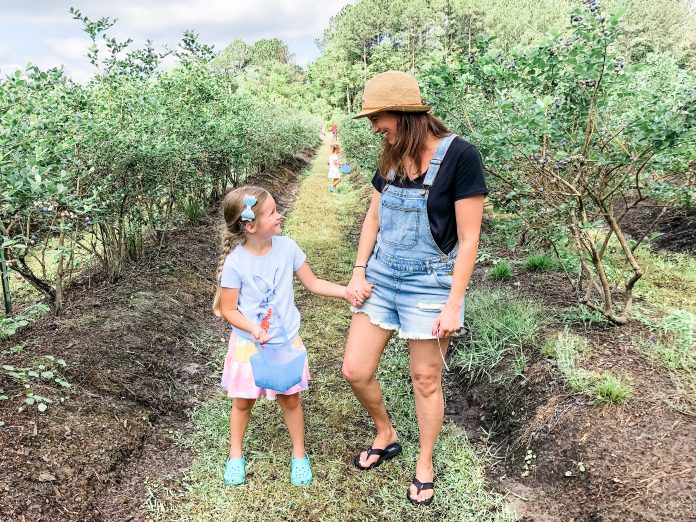 Get Some Free (or Cheap) Food
Celebrate Free Slurpee Day: On July 11, head to 7-Eleven, and get a free Slurpee! There's no better way to beat this Florida heat!
National Donut Day: Calling all donut lovers! June 2 is National Donut Day, and you can get a free doughnut at Krispy Kreme and Dunkin Donuts, as well as check out other donut specials around town.
Dreamette Cones: A Jacksonville institution, it's a must-stop over the summer for a cool treat. Check out one of two locations: Springfield and Atlantic Beach!
Blueberry Picking: Blueberry picking gives kids a fun day outside, as well as a chance to bring a healthy, hard-earned treat home. Sounds like a win-win in our book!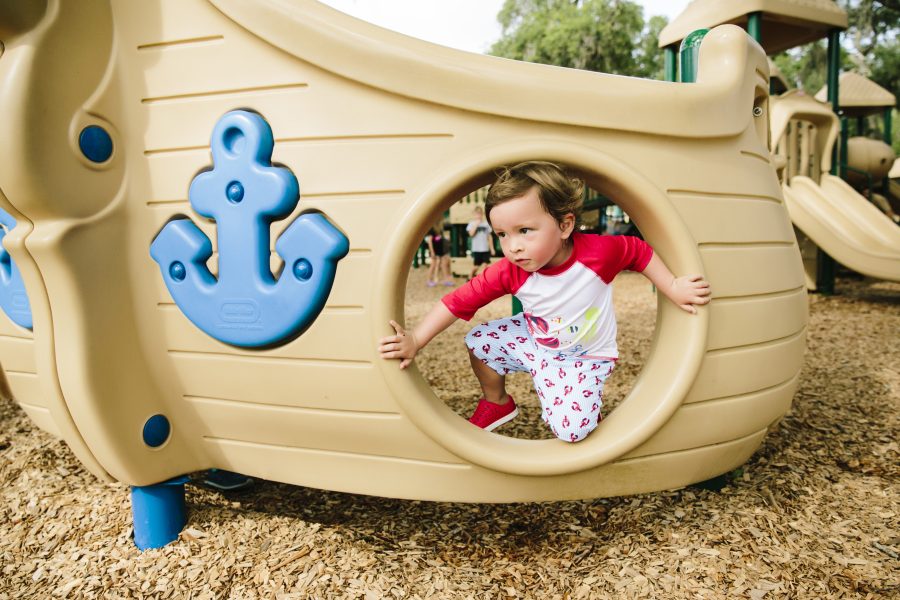 Other Fun Summer Activities
Get That Strike: Bowling is a great activity in the summer because it gives kids a chance to get the wiggles out while staying in the air conditioning to escape the Florida heat. And with Kids Bowl Free, you can get two free games every single day.
Riverside Arts Market: The Arts Market is every Saturday from 10 a.m. to 3 p.m., rain or shine. RAM features a variety of small businesses, everything from artists to farmers to makers and bakers. Get out and support local!
Stroll the Pier: The newly constructed Jacksonville Beach Pier is ready for fishing or strolling! You can also take a day trip and head down to St. Augustine to explore the St. Johns County Ocean Pier, where you'll find a splash pad, volleyball, and bocce courts, as well as restaurants and shops within walking distance.
Jacksonville Beach Summer Arts Market: This Arts Market features local artists, craftsmen, and artisans who will have their work on display in beautiful Jacksonville Beach.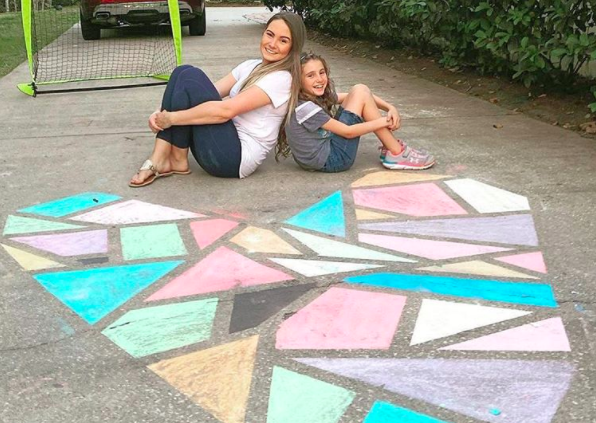 Activities at Home
Science Fun: The world of science offers endless opportunities to make learning fun, even over the summer when school is the last thing on their minds. Whether you have younger kids or older kids, there are tons of options.
Start a Business: Summer is a perfect time for kids to learn about starting their own business. Whether it's lemonade stands or car washing, it's not only fun but also a great learning experience.
Build a Little Free Library: You may have seen these occasionally around town, and it's a project you can do with your kids, too. There are easy, affordable DIY instructions, and you can build one together as a family. Imagine how excited your kids will be to stock it with their old books or to see new ones appear.
Make Some Chalk Art: Chalk drawings are an easy and simple way to spend time with your kiddos while bringing color to your otherwise plain driveway. Bonus points: those summer rain showers do the cleanup for you!
Bubble Fun: Break out the bubbles for fun in the backyard. And hey, the bigger, the better — check out this homemade recipe for massive bubbles!
Keep In Touch: Slow summer days are the best time to reacquaint our littles with the lost art of writing letters. And while you're at it, they can make some friendship bracelets, drawings, or other crafts to send to their friends with their letters. It's even more fun if you plan it out with other moms in advance, so checking the mail will be exciting all summer long.
What are your favorite summer activities around Jacksonville?