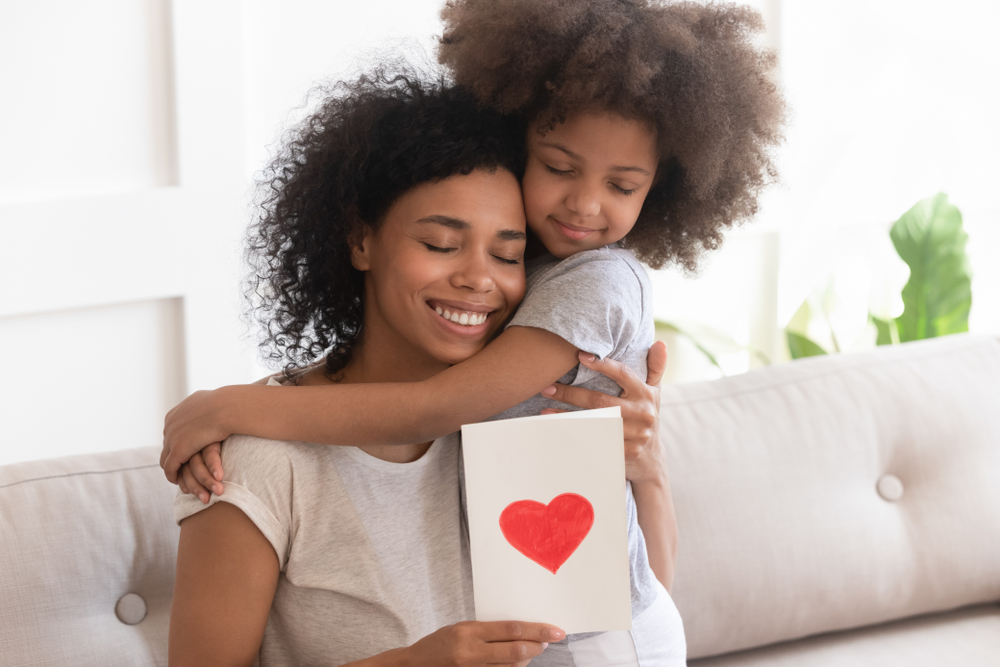 On May 26, 2020, I, like many, watched the numerous protests in response to the unjust death of George Floyd. It was hard to not watch. In the days to come, I was still watching, and as a parent, I knew my 7-year-old daughter might have caught a glance. I would often try to turn the channel or shield her from an image I might have been viewing on social media. I knew I should probably say something to her, or maybe even sit down and have a conversation with her — after all, I teach the importance of not always shielding things from children when we know they are watching and listening.
A few days later, I came across a local doughnut shop that was making an effort to support racial injustice. I decided we would go support this cause, and as we were leaving, a police car pulled out in front of us. My daughter simply said, "You can't trust the police." I could not believe what I just heard, but I remained calm and asked why she would say such a thing. She replied, "They killed a man." My heart dropped. When I least expected it, the moment arose, and we had the conversation.
I reminded her that we personally know police who love and protect us. I shared with her that what she has seen on TV is an example of one (now former) police officer who did something very wrong. I tried to give her a quick lesson on the rules that we as adults have to follow and let her know that when children and adults break rules, there are consequences. She soon asked for a doughnut, and I was quick to give her one along with a hug of assurance.
A week later, my daughter asked me if she could paint. To my surprise, she created a "Black Lives Matter" sign. I gave her a huge smile, a long hug, and asked her what inspired her to paint that. She replied, "Because I saw people holding those signs up when we watch TV." I ask her, "Do you know what that means?" When she replied, "No," I explained to her what those three powerful words mean. I told her this was more than words. It is a movement, similar to what Martin Luther King Jr. did for people. I explained that unfortunately in the world, some people are not nice to other people because of the color of their skin.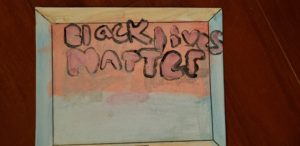 The next day, I received a text from a friend about a march for change led by a local church. The march was to end with a peaceful protest at a local police substation. I thought this would be a great opportunity for my family and chose to only attend the protest. I explained to my daughter what we would be doing and asked if she wanted to bring her sign — naturally, she did.
Once we arrived, I saw the marchers coming our way, and we started walking towards the protest stage area — but more off to the side to avoid being in a crowd. I took a couple of pictures, and moments later, my daughter planted her feet in the ground and said, "No, Mommy. I don't want the police to throw smoke at us." My heart dropped, and her tears start to fall.  I rush us back to the car and gave her another hug and said that they will not throw smoke at us or anyone else. I explained that the police and the people at this protest are friends and all want to talk and help one another. As a parent, I couldn't help but wonder if I made the right decision.
As parents, where do we go from here?
So, here we are. In this uncertain country during these uncertain times trying to teach our children about kindness, COVID-19, the importance of handwashing and keeping our immune systems up — now we're trying to explain that all police are not "bad" and some people treat others "mean" due to the color of their skin. As much as we, as parents, want to shield these realities from our children and teenagers, we must be open to having conversations.
In addition to broaching these topics with our kids, I have outlined some other areas where we can support our children when it comes to learning about social and racial injustice.
Have an open dialogue and allow children to express themselves.
Be ready for the questions that will follow. If you do not know the answer, research the matter together or tell them you need to get back to them.
Allow them to process and express how they feel. Acknowledge how they feel. If they express anger, ensure they release the anger in a non-violent way (i.e. journaling/writing it out, drawing it out, more talking it out).
Use tools to help you deliver the conversation. I utilized the Sesame Street racism town hall on CNN. There are plenty of books, resources, and groups doing work around social and racial injustice nationally and in your local neighborhood.
Be ready if your child wants to be a part of the change. They might want to attend a walk, march, or protest. Decide if you will allow this and equip them with the tools needed to stay safe. Remember, they can also be a part of the change, conversation, or movement by joining the many social and racial groups doing this work. Some of this work can be done from the computer and smartphone by sharing surveys, petitions, calls to action, and more.
As a parent and mentor to teens, I am full of joy to see many races, faces, and ages come together as one to fight for racial and social justice. I am looking forward to my family being a part of the change and helping to rewrite history and influence policy.
About the Author
In addition to being a parenting educator and executive director of Empowerment Resources, Elexia Moss is a proud mom of a spunky 7-year-old, a community mother, Godmother, and a great-aunt. She enjoys putting her parenting skills to use with her many mommy hats.