Halloween always brings fond memories of going to all of the places — fall festivals, pumpkin patches, trunk-or-treats, you name it. The fact that Halloween is finally on a Saturday again is a great sign that the show must go on — and oh my goodness, a full moon to add icing to the cake and an extra hour due to Daylight Saving Time. It's all making Halloween look very promising after so much was canceled this year.
Some may argue that Halloween is the one holiday that already meets many of the COVID-19 guidelines, so why would we even dare think of canceling it? There's the fact that most costumes already have masks (although costume masks are not a substitute for a cloth mask) and gloves, and they're typically only worn once or twice and can be easily washed (or even sanitized in the dryer) between festivities. An added bonus is that masks can easily be made to match costumes, as well. Most treats are already wrapped and sealed — except for maybe the whole apple that the super-healthy neighbor tries to give you. Some may opt for trick-or-treating instead of trunk-or-treating, as that equates to little-to-no crowds congregating in one place for long, as it's a quick grab-your-candy-and-go activity. Some places are also opting for drive-through trunk-or-treats.
Read on for some more family-friendly ideas on how to celebrate Halloween during these crazy times.
Create your own Halloween party at home
The options are endless! Spend quality time with your family doing Halloween crafts, make decorations, watch Halloween movies (The Halloween Tree is a fun animated movie that educates and celebrates the origin of Halloween), enjoy some spooky snacks, decorate a Halloween cookie house (Target has some fun options!), set up a Halloween playlist and pinata, bob for apples, play games like Nelson's Eye (peeled grapes for eyeballs in cold spaghetti — a family favorite!), and don't forget to video chat with long-distance family such as grandparents so they can see some of the fun.
Have a Halloween egg hunt
Set up an after-dark egg hunt! Decorate Halloween eggs or leftover Easter eggs with scary faces or stickers. Put a fake tea light or small glow stick in the egg with a piece of candy — or use glow-in-the-dark eggs if you are adventurous. You can also use tiny glow sticks and small Ziploc bags with two pieces of candy in each bag. Let the egg-finding fun begin!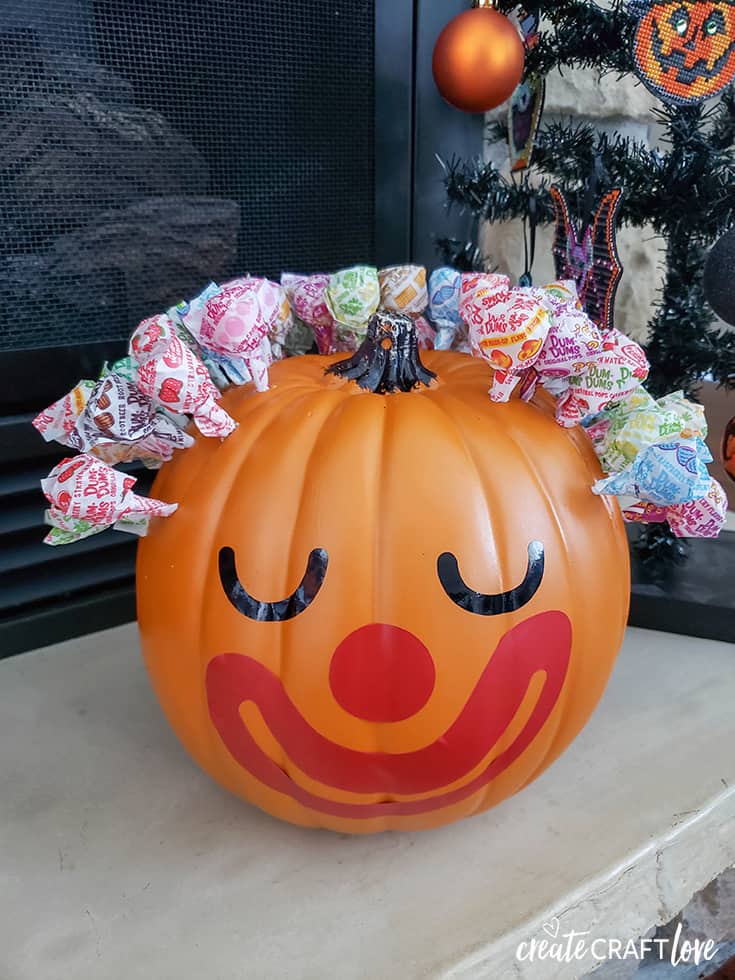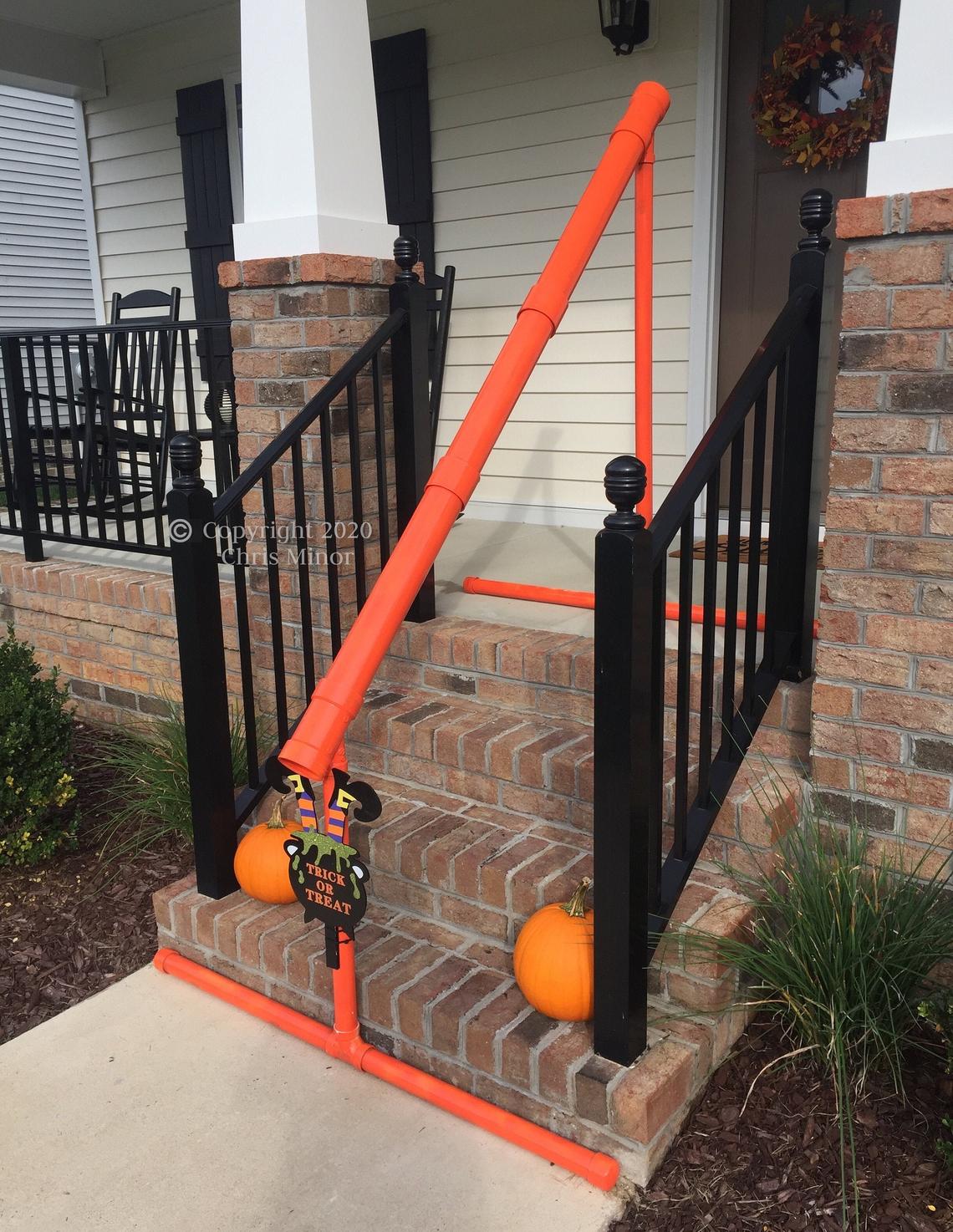 Consider a candy bowl alternative
If you wish to treat those trick-or-treaters, there are several fun ideas: Use a scoop (sanitize between uses), set up a self-serve treat tree (similar to picking apples), construct a socially-distant candy slide to send candy down from your front porch (tutorial here), instead of a candy bowl simply display individual bagged treats or full-size candy bars on a table on your driveway for kids to take as they walk by, hang treats off your fence, put treats in individual bags and stake them to a pole in the ground, make a tangled Halloween spider web with yarn and secure treats with clothespins, or my favorite — make a treat pumpkin by drilling holes into a real pumpkin and then put lollipops in the holes. Also, don't forget the Teal Pumpkin Project and consider those with food allergies by offering some non-food items such as stickers, coloring books, and small toys.
Go trick-or-treating in the house
Kids can go trick-or-treating by room, similar to what you would do if you were going house-to-house! Or you could hide candy all over the house — if you dare. You can also host a Halloween treat hunt or scavenger hunt with household members. Afterward, walk around the neighborhood admiring Halloween decorations from a distance.
Have a costume parade or costume contest
Host an outdoor costume parade or contest so everyone can show off their costumes. You could also host this virtually to include out-of-town friends or family.
Host a Halloween movie night
Host a socially-distanced outdoor Halloween movie night with friends or neighbors, or an indoor movie night with your family. Or check out one of our many local drive-in movie theaters for spooky showings!
Check out the Halloween restaurant specials
The food options are aplenty. Grab some Halloween pancakes from IHOP, order Papa John's Jack-o'-Lantern pizza, try Chipotle's Boorito deal, just to name a few. Many of Jacksonville's finest local restaurants will also probably offer something for everyone's taste buds, so don't forget to dine and support local, too!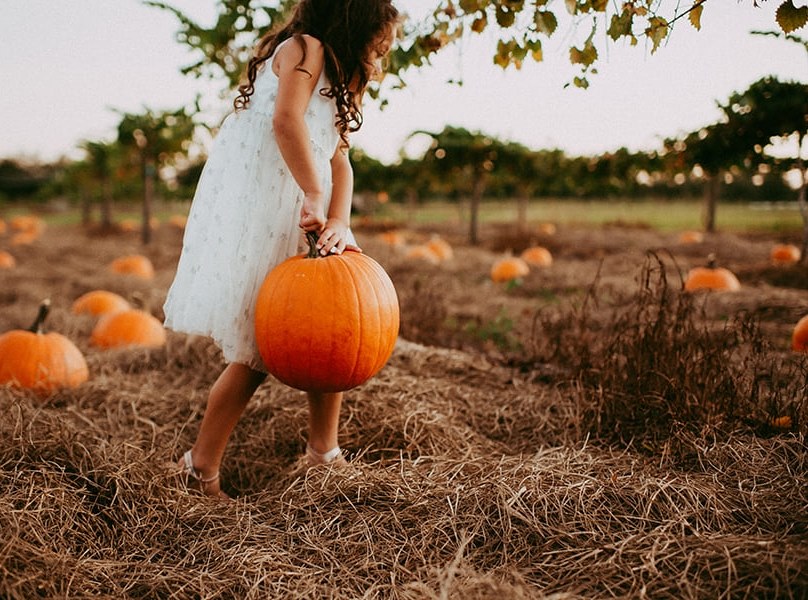 Visit a pumpkin patch or corn maze
Take all of those fun photos at a pumpkin patch or local farm, and when you get home, carve pumpkins, roast pumpkin seeds, make pumpkin treats, or simply just paint pumpkins with the littles. You could also host a pumpkin-carving contest via Zoom or FaceTime to include out-of-town friends or family. Make sure to call ahead as most farms are by reservation only in 2020!
Enjoy a moms' (or couple's) night in
After the kids have gone to bed enjoy a night in with wine (or favorite drink of choice), some chocolate (or whatever you can grab from the kids' stash), a charcuterie board, and any Halloween movies too scary for the kids to see after they are all tucked away in bed.
What are your Halloween or trick-or-treating plans this year?