Hello, Jax Moms Blog readers. I am so happy to be back here sharing another project with you. This project is so easy, I can not believe this was my first time making one, and it definitely won't be my last! There are minimal supplies and no sewing, gluing, painting or power tools involved. And guess what? I started and finished it while the baby was napping!
Here is a picture of my finished wreath. This wreath is plain. I added some embellishments to it which I will show later. You can add anything you want to suit your home and décor, or leave it as is. It looks great both ways.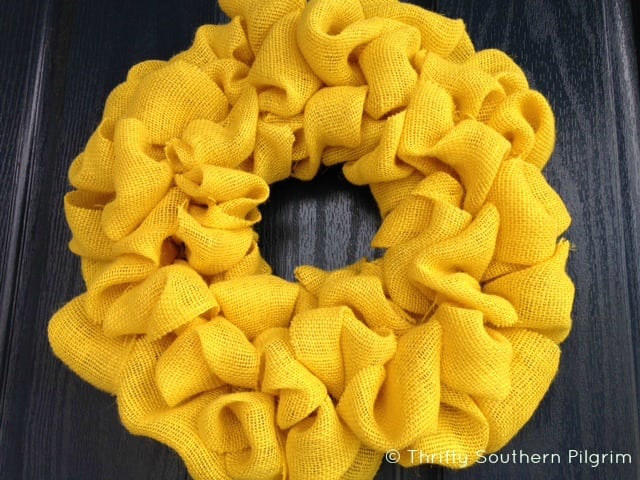 I found a really awesome You Tube Video that shows how easy this is to make. I am such a visual learner that this was great. They also have a website you can check out if pictures are more your thing. Click here to see the video.
These were my supplies: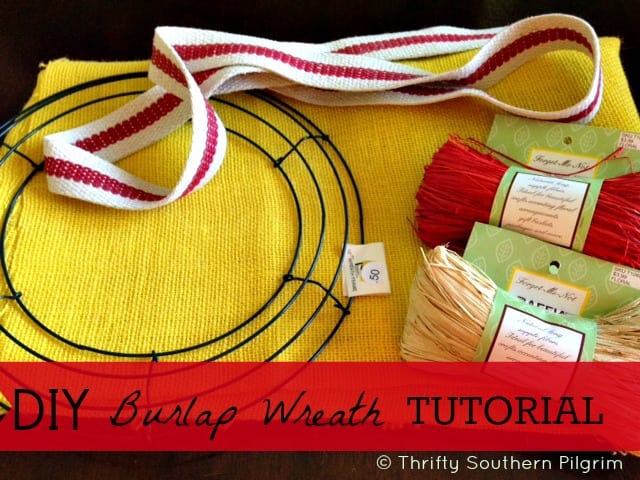 I bought 2 yards of burlap off the bolt because I liked the color. It would be easier to buy burlap ribbon. I cut mine into strips 6 inches wide, so I would buy at least 4 in wide ribbon, 6 in if you find that. I used most of the material, with about ¼ yard leftover.
I bought everything at Hobby Lobby except the wire form.
Burlap = $4.79 (using 40% coupon)
Red raffia = $3.99
Wire form = 50 cents at a yard sale
I had floral wire and wreath hanger
So I made this for less than $10
Here it is not quite finished. Look how great it already looks!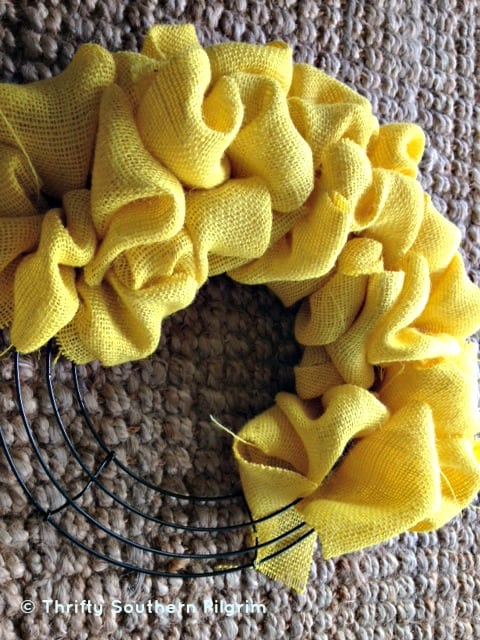 This is a view from the back. You can see where I had to tie in multiple places because I did not have one continuous strip (like you would if you used the burlap ribbon). I think the slight inconvenience of this far outweighs getting a wreath in the color that I want.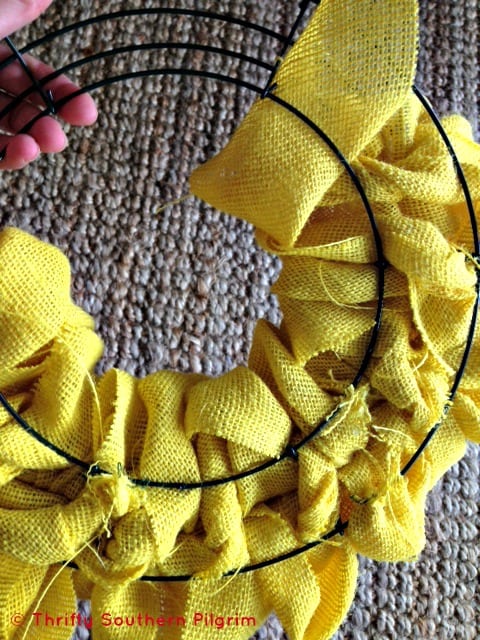 When I finished, I hung it on my front door. Just the splash of sunshine I want for spring!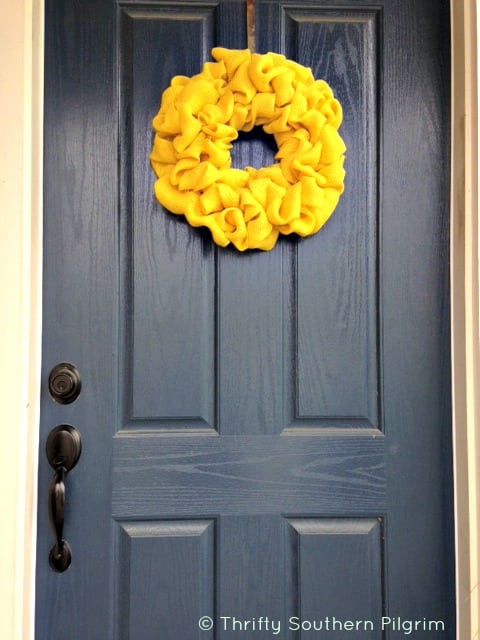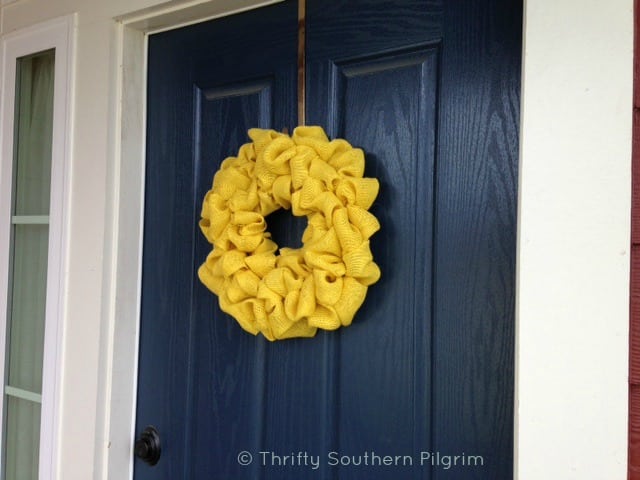 I decided to add a cross my son made to the center. I also wanted to add some color to the edges using the raffia I bought. I did not hang it with the canvas ribbon because it was too thick to fit at the top of the door. If I hung it on an interior mirror, it would work just fine. What you decide to add is totally up to you.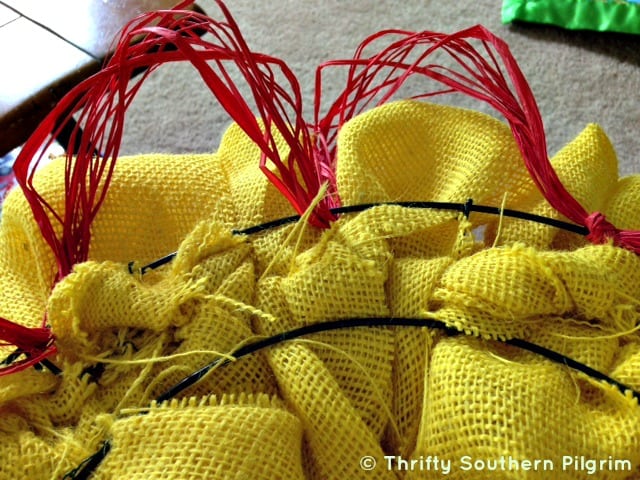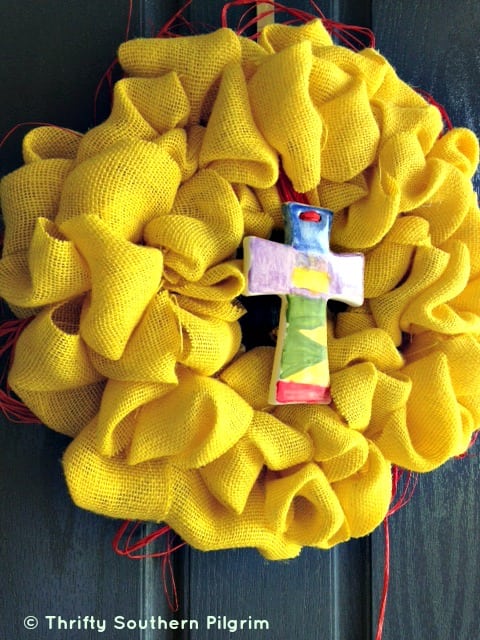 I hope you are inspired to make your own! Happy Spring!
About the Author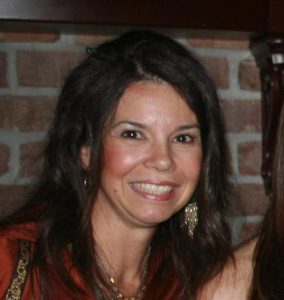 Kristina Sinclair is a New Englander living in the South. Born and raised in a small coastal town south of Boston, Kristina ventured to Jacksonville to marry her fiancé and to live for a few years. Thirteen years, three kids, and two houses later, she is happy to be a southerner. Kristina is a nurse by training and continues to work part-time. When she is not chasing after her three boys or working, she is busy planning and building, doing home improvement projects, making crafts and gifts, or drinking coffee. Kristina likes to document her cost-effective DIY adventures on her blog, Thrifty Southern Pilgrim.