NO, I AM NOT KIDDING. Not only can you save your sanity, but you can finish your shopping before December!
Having your gifts bought, but not going broke, and still buy meaningful presents for those family members, friends, and teachers? It is possible. Then, we can sit back, sip eggnog and actually enjoy the holiday season!
Arguably our greatest asset as Moms are our darling children (face it, we wouldn't be Moms without them!) And, if you are like me, you have a smartphone that is full of pictures of your photogenic angels. We all have super cute pictures of their first day of preschool, beach day, trick or treating, etc. What better gift to give that hard-to-buy-for family member/teacher/uncle than something personalized? Christmas tree ornaments, shopping bags, desk calendars and luggage tags, complete with a personalized message and photo of your children are sweet, meaningful gifts. And I assure you, it is not as pricey and complicated as you may think.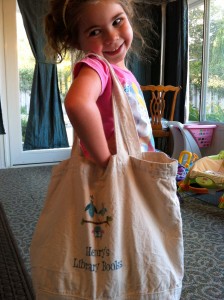 My secret holiday weapon: websites such as Vistaprint, Shutterfly, Tiny Prints and MPix. I can make almost anything on these sites! My favorite being reusable totes, journals, notepads and Christmas tree ornaments. All of these websites have fantastic sales right now, but when you pair them with deal sites such as Living Social and Groupon, you are certain to save even more money. Right now, Groupon is offering a deal where you pay $27, and you receive $70 worth of product at Vistaprint! That's quite a bit of personalized pens & luggage tags! Check it out here.
First, get those pictures off your phone! Use a free program such as Picasa to organize and enhance them. To add even more pizzazz to photos, check out PicMonkey – it is a free photo editing site with some really unique features.
Then, go to the photo sites listed above and sign up for a free account. Normally when you sign up, you will almost immediately receive offers for free products. (Almost weekly, I receive an offer from Shutterfly for free address labels or a mousepad!)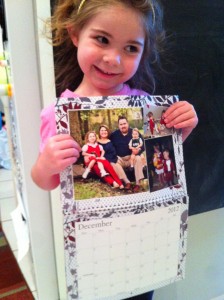 But Jessica, you said I would save money and be finished by December.
This is the bonus. If you spend a little time now uploading & creating your ornaments/notepads/library totes, you don't need to pay for expedited shipping. You can even choose the "free shipping" offer from some of these sites. And then maybe, just maybe- you can sit back, relax and plan your Black Friday excursion for the bigger things on Santa's list. With these smaller yet meaningful gifts already purchased (for a fraction of the price), you will not be distracted by a $3 USB Memory stick for Aunt Alma. Aunt Alma is receiving a beautiful "Life's a Beach" ornament complete with your beach bunnies on it. Which would you rather have?
As seen on The Morning Show:
Groupon $27 for $70 worth of products from Vistaprint (library book bag, calendars, photo cards)!
$10 for a personalized 20 page photo book from Shutterfly
$10 Photo mugs from Shutterfly
$7.50 for reusable shopping bag 
Other great deals on Photo gifts:
Personalized Photo Puzzle for $5.99