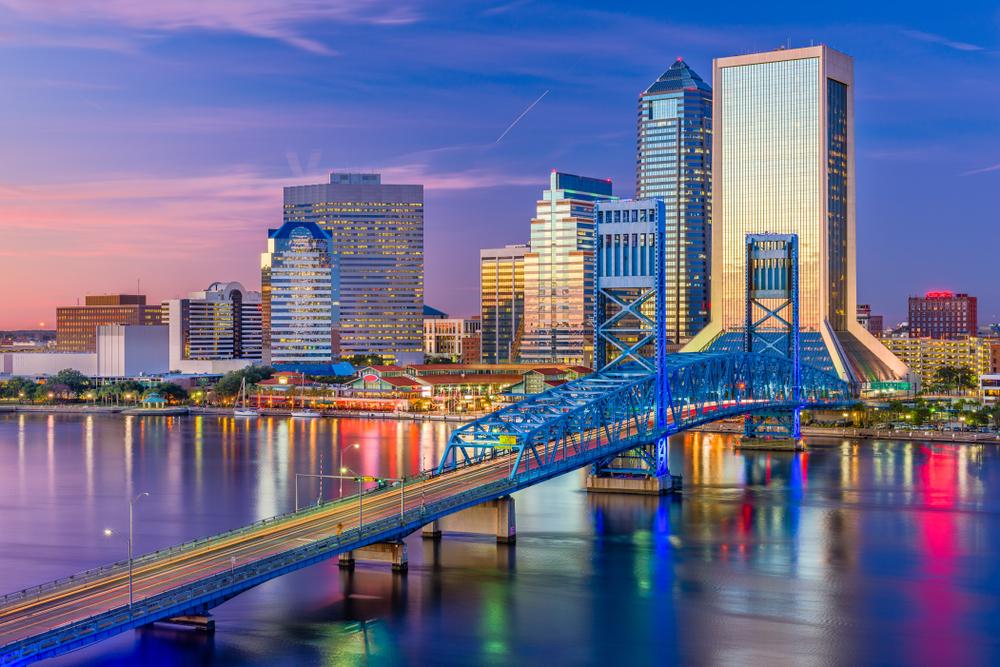 As 904 Day swiftly approaches, our fair (and oh-so-bold) city is encouraging local residents to celebrate in the biggest way possible: By sticking around over the Labor Day weekend to celebrate all things 904!
For those new to the 904 scene — the area code spans nearly all of Northeast Florida, from Fernandina Beach to Downtown Jax to St. Augustine and beyond — 904 Day is observed annually on September 4 (9/04, get it?). Yes, Jacksonville has its own local holiday, and we are so here for it. This year, the special day just so happens to fall on Labor Day, which means that many local businesses will remain open that day (with many offering discounts and deals) to celebrate with us. The Jacksonville Icemen, Art Bikes Jax, The Farmery Bakery & Bodega, and Underbelly are just a few organizations that will host special events and experiences on Monday, September 4.
READ: My Staycation Adventure in Downtown Jax
Show our city some love and make it a 904 staycation to remember by hitting up a few of your favorite local spots to eat, drink, shop, and explore leading up to 904 Day. You can even invite a few loved ones to come out and show 'em what the First Coast is all about! Need some ideas? We've got you covered — just be sure to share your adventures with us alongside the #904Day hashtag!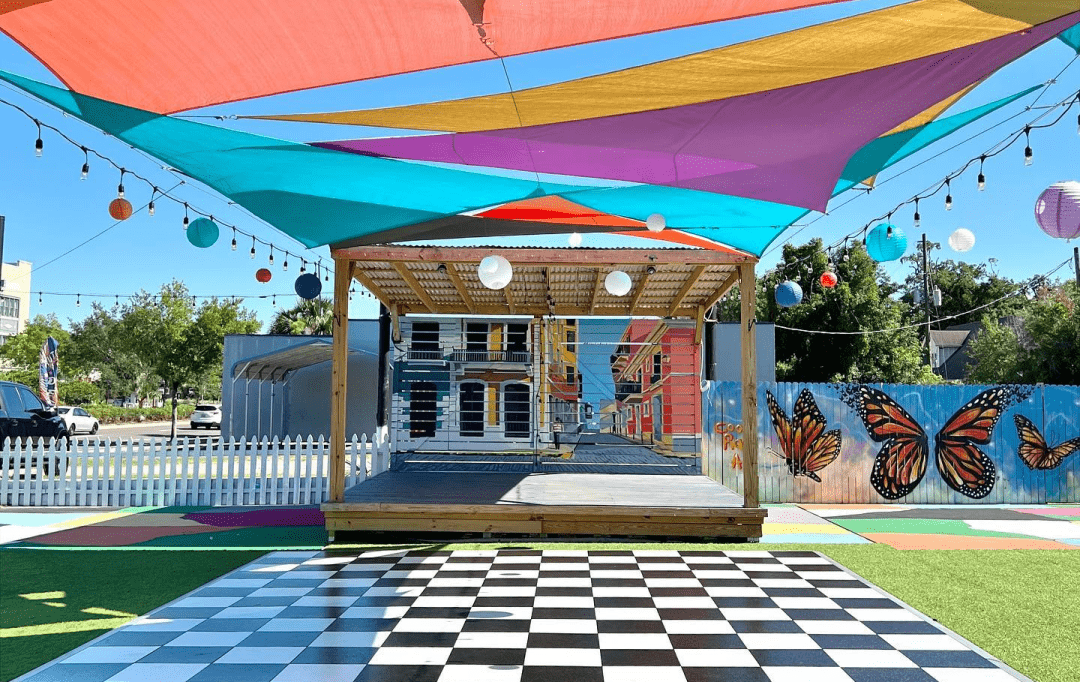 Eat (& Drink) Your Way Around Town
Northeast Florida is full of local spots for all the drinks, eats, and sweets! From family-friendly breweries to the best brunch spots and kid-friendly restaurants (where it's truly okay to take your rambunctious three-nager), Jax is where it's at when it comes to all you can eat… and drink… and eat some more. Got a sweet tooth? Join the club! Get your fix with our favorite donuts, ice cream parlors, and pie places, and don't forget to rinse it all down with an awesome local cup of coffee (pumpkin spice, of course). Then leave the kids at home (er, with a sitter), and check out these delicious date night eateries and wineries.
READ: Our Favorite Kid-Friendly Restaurants in Jacksonville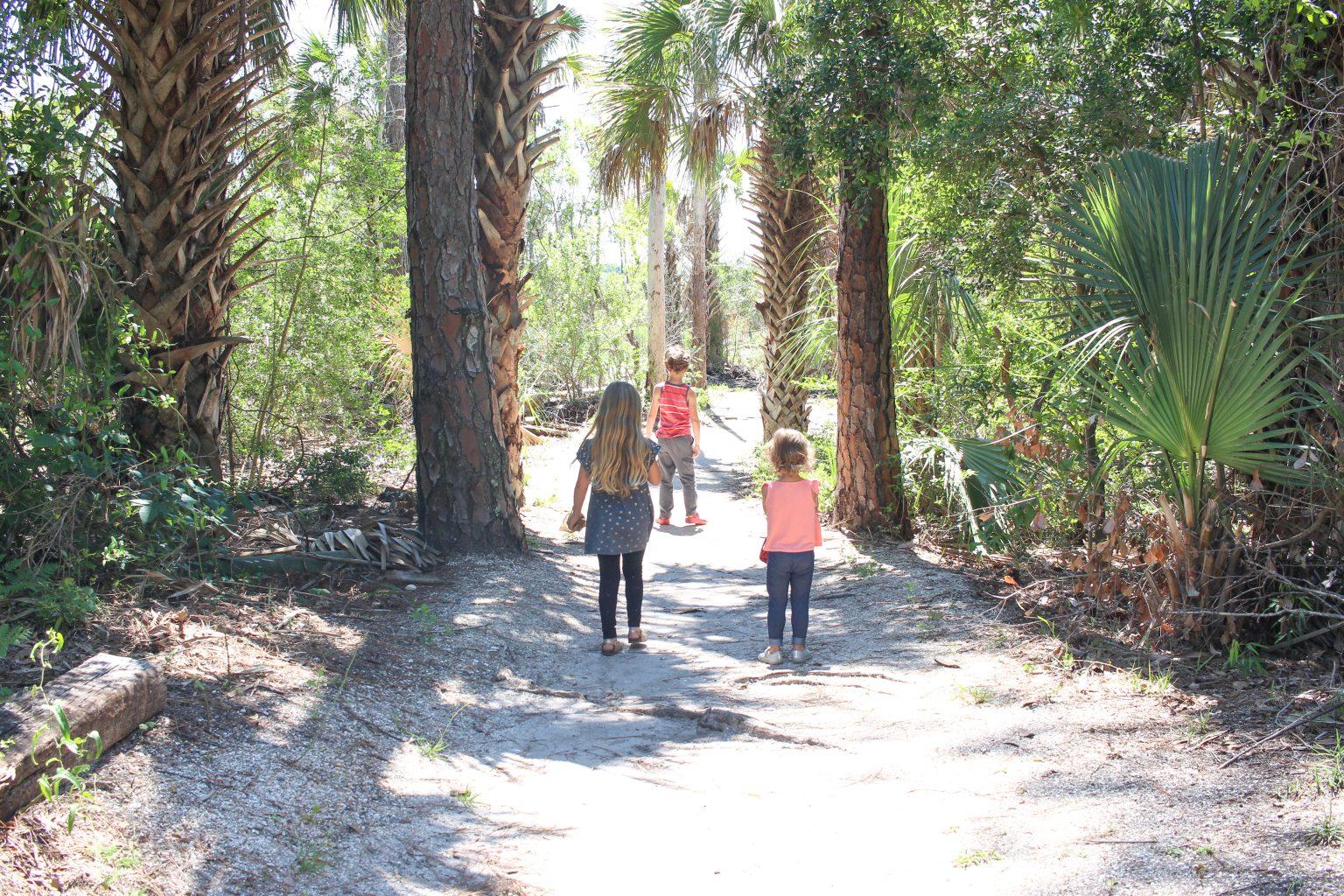 Explore the Great Outdoors
The weather is finally cooling down a degree or two, so get outside 'cause there are tons to do around these parts. Whether you want to keep cool or break a sweat, the First Coast is where it's at: We're talking skateboard parks, the best playgrounds in town, campgrounds, and family hiking trails. Wanna go for a swim? We've got springs and natural watering holes galore, alongside all the splash pads and water parks so you can splash to your water-lovin' heart's content.
READ: 15 Places to Explore the Great Outdoors In & Around Jax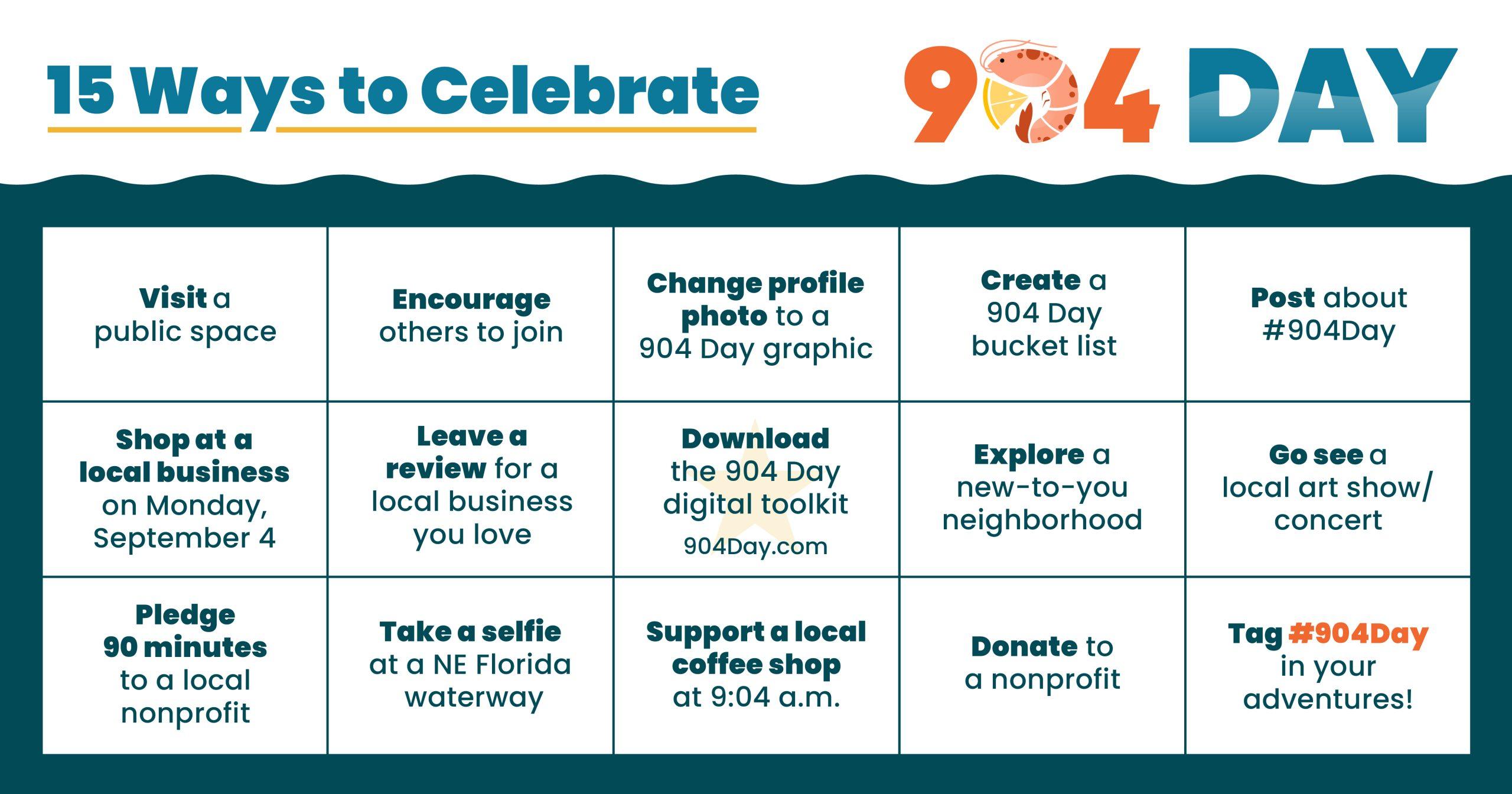 Have Even More 904 Fun
Can't take the heat? Head indoors to the Jacksonville Public Library, try one of many local (and free!) museums, or hit up one of our favorite play spaces or trampoline parks. There's also plenty to do for animal lovers, golf enthusiasts, shopaholics, and folks looking for a good selfie!
READ: Best Indoor Play In & Around Jacksonville
Don't forget to share your Bold City adventures with us using the #904Day hashtag!
How are you planning to celebrate 904 Day?