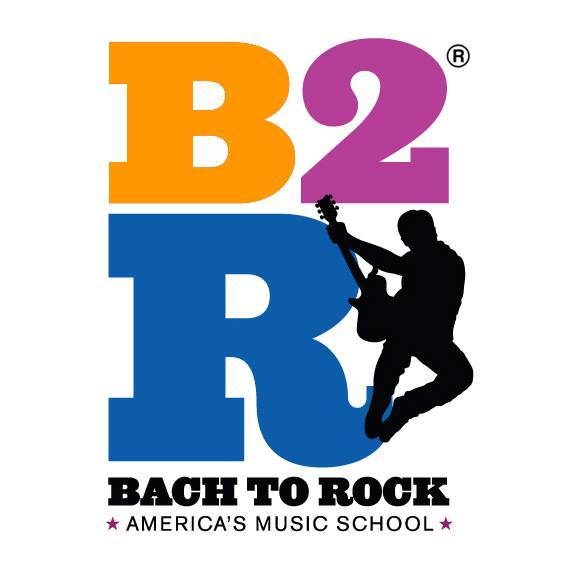 2280 3rd St S Jacksonville Beach, Florida 32250
Bach To Rock is a Music School for students of all ages. B2R's unique method is based on the knowledge that students learn best when they join together to play the music they like the most. That's why we use special arrangements of the music of our time and combine individual lessons with band instruction. Weekly "jam sessions" lead to Battles of the Bands and recording sessions in B2R Studios, our own professional recording facilities. B2R also holds regularly scheduled public concerts encouraging students to become seasoned performers. These creative group activities foster teamwork, build self-esteem and motivate students to perfect their musicianship through independent practice.
Rock Band
Designed for students of all levels, from beginners to seasoned artists, this program is taught by real musicians using the unique B2R method, which will have students playing full songs in no time! Students are placed in a band according to their age and skill level, and the requirements of ensemble playing, teamwork, and achievement of musical objectives are stressed. Depending on ability level, the development of original material is strongly encouraged. Each weekly session culminates in a public performance and the recording of a CD. This camp is split into two age categories: for kids 7 – 9 and 9+.
Glee Club
Bach to Rock is proud to announce the B2R Glee Club! Inspired by the television sensation, this premier choral ensemble offers a dynamic atmosphere for male and female students to unlock their inner star! Each student will explore fun vocal exercises, singing in harmony, and cool choreography while performing arrangements of popular songs. The B2R Glee Club provides a group learning experience that emphasizes reading music, intonation, listening skills, rhythm, and healthy vocal technique. Each weekly session culminates in a public performance and the recording of a CD.
Rock City World Tour
With instruments as diverse as the African hand-drums and Australian didgeridoos, adventurers play and explore music and instruments with guided movement activities and musically inspired story-telling experiences. Kids will love spending their week immersed in this global musical vacation. Parents get to enjoy a performance highlighting many of these musical adventures on the last day of camp!
Record a Studio Demo
Do you have an awesome band that's rocking covers and writing songs, but not sure of what to do next? Come learn how to promote your music and get gigs! Find out how to create a press kit, including one sheets, photos and even a professional demo. Work in a state of the art studio with professional engineers to create your own signature sound.
Recording Arts: ProTools & Production
Using state-of-the-art recording technology, such as Pro Tools, students gain hands on experience manipulating sound in an industry level environment. Participants have the opportunity to create original music and record live bands in B2R's professional recording studios.
My kids LOVE Bach to Rock. They take music lessons every week and talk about camp all year long. My 8 year old is obsessed with their Rock Band Camp. He loves playing all the instruments and his favorite part is getting to record his own CD in their studio. My 6 year old daughter goes to Rock City Camp where she plays different instruments every single day! She loves her performance at the end of the week. I can't recommend this camp enough!
You must login to post comments